Don't Go in the House (1979) – Film Review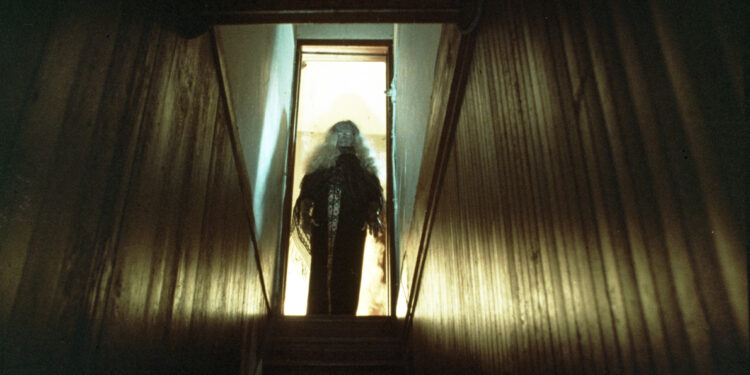 Director: Joseph Ellison
Cast: Dan Grimaldi, Johanna Brushay, Charles Bonet
Certificate: 18
By @Roger Crow
Donny Kohler is a disturbed loner unhealthily obsessed with fire.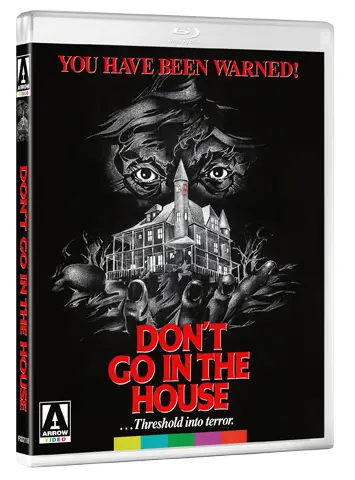 After watching a colleague almost burn to death in an accident, he's berated by his homophobic boss and goes home from his factory job to find his abusive mother has died.
"Shaky"
Now all alone in the large Gothic mansion he calls home, he realises he can jump up and down on chairs and play bad disco tunes too loud.
Via a series of flashbacks, we realise what a twisted mother he had and, consumed by insanity, he is finally able to fulfil his violent revenge fantasies against her.
Soon, any woman unlucky enough to enter the abode faces the worst fate imaginable in the secret steel-clad chamber of death he has built in the house's depths.
Made in 1979 with some shaky camera moves, this creepy curio looks pretty good on Blu-ray, even if the script is far less polished.
Don't Go in the House owes a huge debt to Psycho, but lacks all the style, wit and skill. In fact good luck making it past the first sickening murder when one poor soul is burned alive. From that point on it's a race against time to save more poor souls from being flambéed.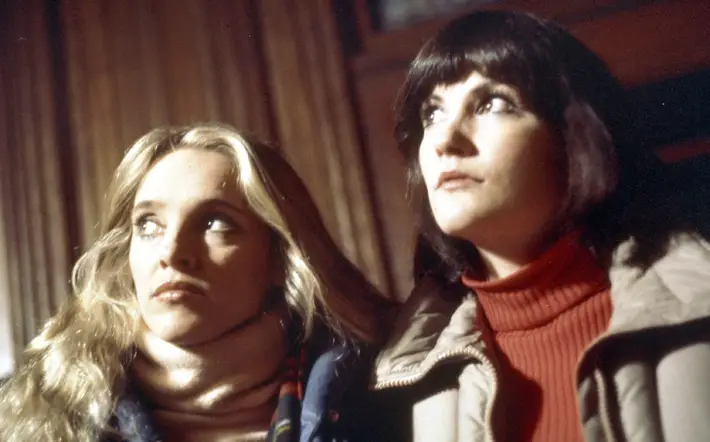 "Car crash"
Do yourself a favour and turn the sound off three minutes before the end, ask your smart speaker to play The Prodigy classic 'Firestarter', and it's instantly a better movie. Which isn't saying much.
Special features include a yack track from creatives Joseph and Ellen (Hamill) Ellison, which may come in handy for film makers and students. However, given the finished movie, it's like listening to a driver and passenger recall with forensic detail how they had a car crash.
LIMITED EDITION CONTENTS:
• Limited edition O-card featuring newly commissioned artwork by Christopher Shy
• Reversible sleeve and fold-out double-sided poster featuring original and newly commissioned artwork by Christopher Shy
• Illustrated collectors' booklet featuring new writing on the film by Lindsay Hallam and James Flower
DISC ONE:
• Brand new 2K restoration from the original negative by Severin Films
• High Definition (1080p) Blu-ray™ presentation of two different versions of the film: the 83-minute uncut Theatrical Version, and the 89-minute Television Version with additional scenes and alternate footage
• Original lossless mono audio on both cuts
• Optional English audio description for the blind on both cuts
• Optional English subtitles for the deaf and hard of hearing on both cuts
• Brand new commentary on the Theatrical Version by director Joseph Ellison and producer Ellen Hammill
• Archive commentary on the Theatrical Version by star Dan Grimaldi
• "House" Keeping, a brand new featurette by Severin Films interviewing associate producer Matthew Mallinson and co-writer/producer Joe Masefield
• We Went in the House, a brand new featurette by Severin Films with Michael Gingold revisiting the locations from the film, including the iconic house
• Playing with Fire, an archive interview with star Dan Grimaldi from 2005
• Original theatrical trailers and TV spots
• Image gallery
DISC TWO (LIMITED EDITION EXCLUSIVE):
• High Definition (1080p) Blu-ray presentation of the Extended Version (92 mins) of the film, with the additional scenes from the Television Version re-inserted into the uncensored Theatrical Version
• Original lossless mono audio
• Optional English audio description for the blind
• Optional English subtitles for the deaf and hard of hearing
• Brand new audio commentary on the Extended Version by Stephen Thrower, author of Nightmare USA
• Minds on Fire, a brand new video essay by David Flint putting the film into context
• Burn Baby Burn and The Burning Man, two archive interviews with director Joseph Ellison
• Grindhouse All-Stars: Notes From the Sleaze Cinema Underground, a documentary by High Rising Productions from 2017 interviewing exploitation filmmakers Matt Cimber, Joseph Ellison, Roy Frumkes and Jeff Lieberman
Don't Go in the House is released on Blu-ray by Arrow, £24.99