Cruel Summer (2016) – Film Review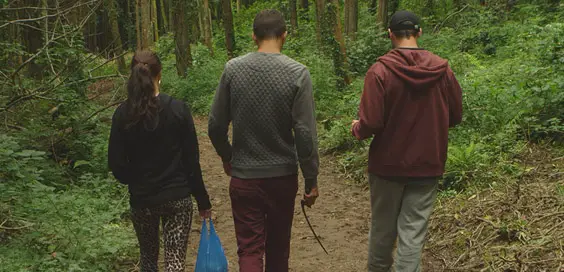 Directors: Philip Escott & Craig Newman
Cast: Danny Miller, Richard Pawulski, Natalie Martins
Certificate: 15
by Sarah Morgan
Mention the name 'Cruel Summer' to those of us over a certain age and more than likely what immediately springs to mind is the 1984 Bananarama song of that name. However, that catchy pop ditty couldn't be further removed from the low-budget film that shares its title.
Made on a shoestring of just £90,000, it's barely long enough to call itself a feature, and yet it packs more into its sparse 78-minute run time than many movies that cost 100 times as much.
In 2011, Emmerdale star Dominic Brunt took a break from playing lovable vet Paddy Kirk to appear in the horror film Inbred. He returned to the genre a year later to star in Before Dawn. His soap co-star Danny Miller has taken a leaf out of Brunt's book by playing the lead role here – and he's chillingly effective as Nicholas, the villain of the piece.
Nicholas is a teenager angry at being dumped by his girlfriend. When his pal Julia tells him she's heard his ex cheated on him by sleeping with Danny, a young lad with autism, Nicholas decides to take his anger out on him, persuading Julia and their acquaintance Calvin to join him.
When they eventually find Danny, after spending an afternoon drinking, playing video games and discussing their lives, he is camping at a local beauty spot – a task he needs to complete for his Duke of Edinburgh bronze award.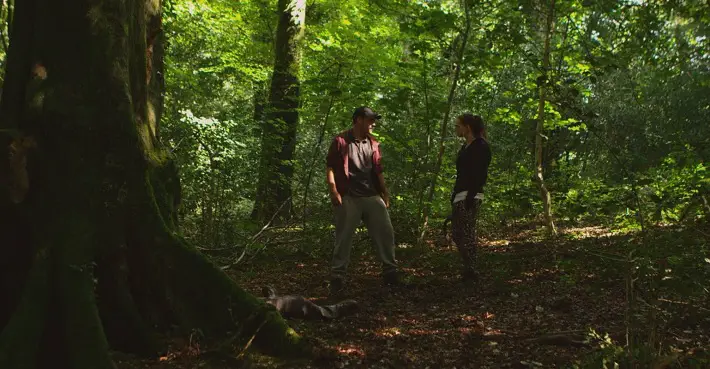 "Gripping viewing"
What then ensues is a nightmarish vision of bullying and torture that is difficult to stomach. It isn't easy viewing, but it's brilliantly and effectively shot by debut directors Philip Escott and Craig Newman. They don't actually show much of the violence – hardly any at all, in fact – but it's done in such a way that you think you've seen more than you have. Which is an incredible feat.
The fact that it's based on a true story is all the more disturbing. You don't want to believe that characters like Nicholas really exist. He is certainly the ringleader. Dragging along his increasingly reluctant friends, who simply don't have the strength of character to stand up to him. What's more, in all likelihood, most of us have probably had the misfortune to meet a bully like him. Just hopefully not under the same devastating circumstances.
There are hints at the social issues that have created the vengeful threesome. But the film does not dwell on them. There is no preaching, it just sticks to the story, and is all the better for it.
Although Miller is the only recognisable face in the small cast, it's Richard Pawulski as the unfortunate Danny who really catches the eye. He delivers a nuanced performance as the victim of the piece. It would have been easy for him to go over-the-top with his ticks and mannerisms. But he makes Danny a believable and heartbreaking character.
Cruel Summer went down a storm at last year's FrightFest, and it's easy to see why. It's gripping viewing, well acted and skilfully made. However, it's uncomfortable and certainly not enjoyable – it's hard to imagine anybody going back for repeated viewings.
7/10