Critters Attack! (2019) – Film Review
Director: Bobby Miller
Cast: Tashiana Washington, Ava Preston, Jack Fulton
Certificate: 18
by Roger Crow / @RogerCrow
The latest chapter in a phenomenally rubbish Gremlins-inspired saga opens with a guy on a bike, some woods and high powered torch beams. You know, like ET. And Dee Wallace Stone was in the original Critters. It's an in-joke. Get it? No, probably not, because this seems aimed at 12-year-olds who are perhaps too busy sharing screengrabs of their progress on Fortnite rather than wallowing in an eighties nostalgia fest.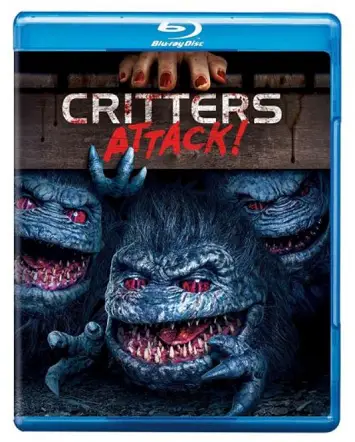 It so wants to tap into the cool synth pop vibe of Stranger Things, but most of the cast seem bored by Scott Lobdell's script and the fact they're overshadowed by angry, toothy alien fluff balls.
"Savage"
Lobdell also penned Happy Death Day, which is a far superior meta horror comedy, so he must have had his mind on other things while knocking this script up. Dee is also back, briefly, though why is anyone's guess. She's a far better actress who should be doing more interesting things with her time, like watching paint dry.
The plot follows 20-year-old Drea, who takes a job babysitting for a professor of a college she hopes to attend. Desperate to entertain the professor's kids Trissy and Jake, as well as her own little brother Phillip, Drea takes them on a hike, unaware that savage alien beasts have crash-landed and started scoffing every living thing they encounter. So far, so yawnsome.
On the plus side, the picture quality is great, and while it might not be as cool as Stranger Things, undiscerning viewers might like it. However, I get the feeling those who grew up with the original will get more of a kick out of it than their kids.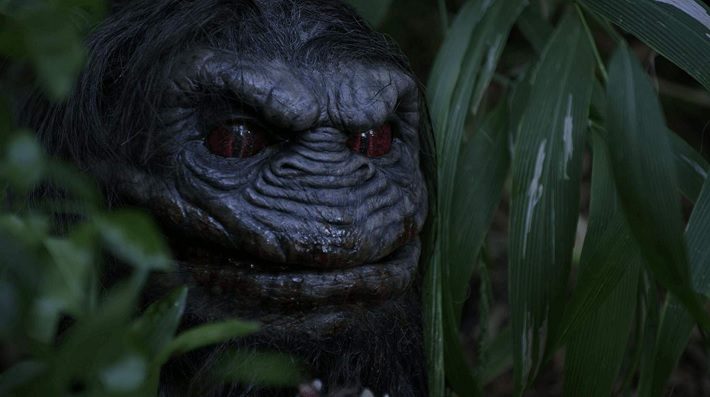 "Mercifully short"
At a little under 90 minutes it's mercifully short, but don't be too surprised if you find yourself rooting for some of the least imaginative aliens ever committed to film.
"I'm sorry you had to see that," explains the female protagonist at one point when a ball of critters squashes a fleeing runner. I get the feeling she's apologising to the audience as well as her co-star.
Truly awful.
Presented in 16x9 widescreen format
Extras include 'Engineering Gore; Designing Critters' (featurette)
'Critters: An Out-of-this-World Experience' (featurette)
'The Critter Ball' (featurette)
Scene Specific Commentary with Director Bobby Miller and a Critter
'Critters Attack!' is on Blu-ray (£10), DVD (£7) and Digital from Warner Bros. Home Entertainment