Cold Light of Day (1989) – Film Review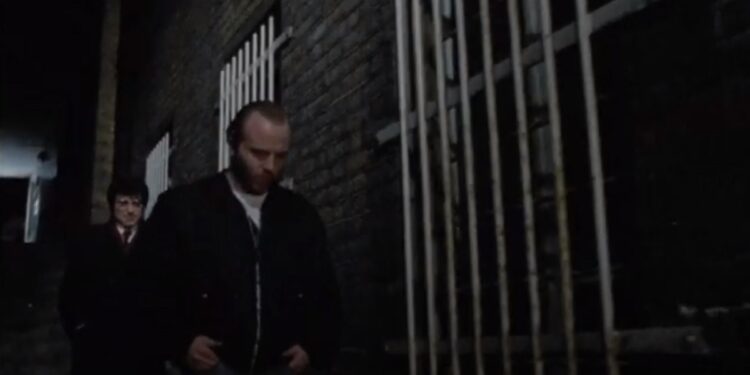 Director: Fhiona-Louise
Cast: Bob Flag, Martin Byrne-Quinn, Geoffrey Greenhill
Certificate: 18
by Sarah Morgan
While some novels, TV series and films seem to almost glamorise – and certainly sensationalise – the world of the serial killer, the truth is these individuals are often tawdry individuals we'd pass in the street without giving a second glance.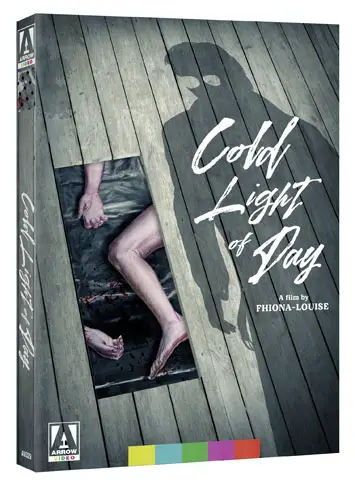 Dennis Nilsen was one such person. His life and crimes were recently charted in the TV serial Des, in which David Tennant ditched his usual charismatic onscreen persona to deliver one of the finest performances of his career, during which he showcased just how mundane evil can be.
Nilsen, who murdered at least 12 young men and boys between 1978 and his capture in 1983, had previously been depicted in a now almost-forgotten movie that was a prizewinner at the 1990 Venice Film Festival.
"Documentary-like"
Cold Light of Day is the only feature film to be written and directed by Fhiona-Louise, who was just 21 years of age at the time. In one of the disc's special features, she reveals she was inspired by a personal connection to one of Nilsen's victims.
Perhaps because it was released just six years after his capture, the names of the murderer and those he killed were changed; Nilsen, for instance, becomes Jordan March. Actor Bob Flag, who plays him, bears an uncanny resemblance to the murderer, and like Tennant more than 30 years later, gives a downbeat performance as if to outline Nilsen's banality.
Fhiona-Louise doesn't set out to tart up the story in any way either. Her approach is documentary-like and involved guerilla-style secret filming on London's streets, particularly Soho, due to a lack of official permits.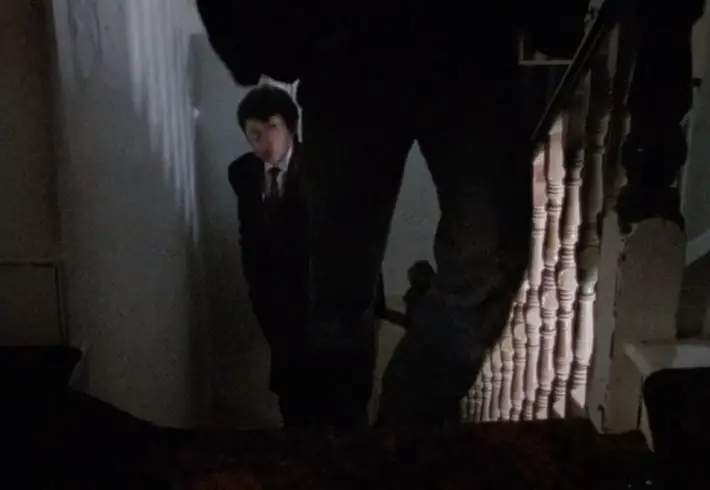 "Grimy"
The film stock is gritty and grainy too, while March/Nilsen's life and living conditions are just as seedy, depressing and dingy as you might expect. The film also looks a decade older than it really is and wouldn't look out of place alongside some of the Play for Today episodes broadcast in the mid-1970s.
What is surprising is that despite such an assured debut, Fhiona-Louise slipped into obscurity; I for one would have loved to have seen what she might have achieved with a larger budget.
Those who enjoy Netflix's seemingly never-ending supply of true crime documentaries will lap this up, but be warned – it's so grimy, downbeat and depressing, watching it will make you long for a cleansing shower and a walk in the sunshine.
Watch out too for a brief appearance from Emmerdale star Claire King, as you've never seen her before.
Bonus Materials:
Limited Edition of 2000 units
Brand new 2K restoration from the original 16mm camera negative approved by director Fhiona-Louise
Original uncompressed mono audio
Optional English subtitles for the deaf and hard of hearing
Brand new audio commentary with writer/director Fhiona-Louise
Brand new audio commentary with film historians/writers Dean Brandum and Andrew Nette
Newly-filmed interview with actor Martin Byrne-Quinn
Newly-filmed interview with actor Steve Munroe
Original Cold Light of Day promo film made to raise financing for the feature
Re-Release Trailer
Two short films starring Cold Light of Day director Fhiona-Louise and photographed by Star Wars DP David Tattershall, newly restored in HD: Metropolis Apocalypse (1988, 11 mins) and Sleepwalker (1993, 2 mins)
Reversible sleeve featuring original and newly-commissioned artwork by Gilles Vranckx
Limited Edition Die-cut O-card
Limited Edition collector's booklet featuring new writing on the film by Jo Botting and a look at how the press reported Dennis Nilsen's real-life crimes by Jeff Billington
Cold Light of Day is released on Blu-ray by Arrow, £24.99