The Cat & The Canary (1939) & The Ghost Breakers (1940) Double Bill – Film Reviews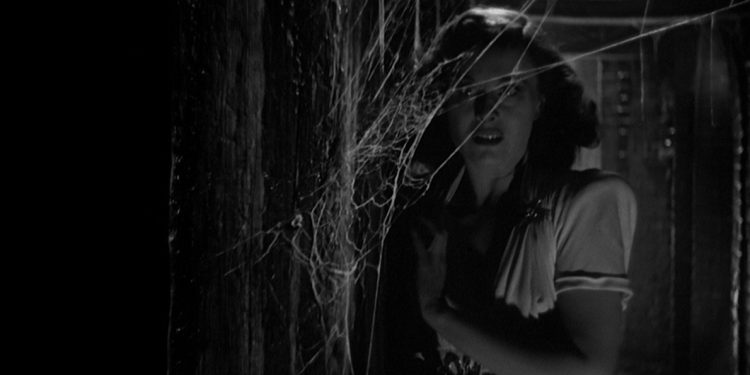 By Sarah Morgan
Comedy and horror should be polar opposites, but some film-makers insist on bunging them together, with decidedly mixed results.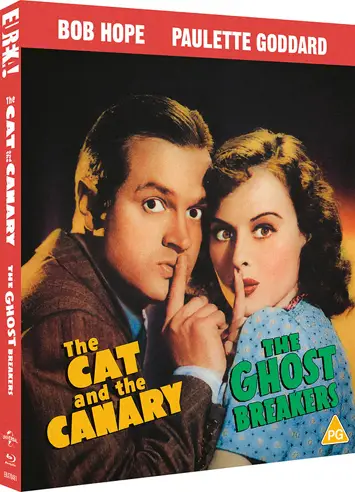 Quite often, the laughs fall flat, while the bits that are supposed to be scary fail to send shivers down the spine. There are, of course, successful entries into this trickiest of genres, Shaun of the Dead being perhaps the most obvious one.
"Bumped off"
It's certainly not a new idea to mix them either – it's been going on almost for as long as moving pictures have existed. Now two of the more successful such films, both more than 80 years old, are receiving a Blu-ray release in one wonderful boxset. They also share the same leading actors – Bob Hope and Paulette Goddard.
The Cat and the Canary started life as a stage play and had already been filmed in 1927, at the end of the silent era, before Elliott Nugent directed what is now widely regarded as the definitive (or certainly most memorable) version.
Hope, then more of a radio star than a film one, plays a charming if slightly cowardly and hapless individual – the type of role he would more or less play on the big screen for the rest of his career. His alter ego, Wally Carmichael, is an actor and a member of a family called to a spooky old house in the Louisiana bayous for the reading of a relative's will.
Wally hasn't been left anything – the entire estate has been bequeathed to the attractive Joyce Norman (Goddard), with whom he strikes up an instant rapport. The pair turn to each other as one by one the other visitors are bumped off, with the finger of suspicion pointing firmly at The Cat, the nickname given to an escaped convict from a nearby asylum.
A year later, in 1940, Hope and Goddard reteamed for The Ghost Breakers, which is also based on a successful play. Once again, Goddard, as Mary Carter, inherits a spooky house, this time in Cuba. Due to an unfortunate twist of fate, Hope's unlikely named radio broadcaster Lawrence Lawrence ends up stowing away on the ship taking her to the country.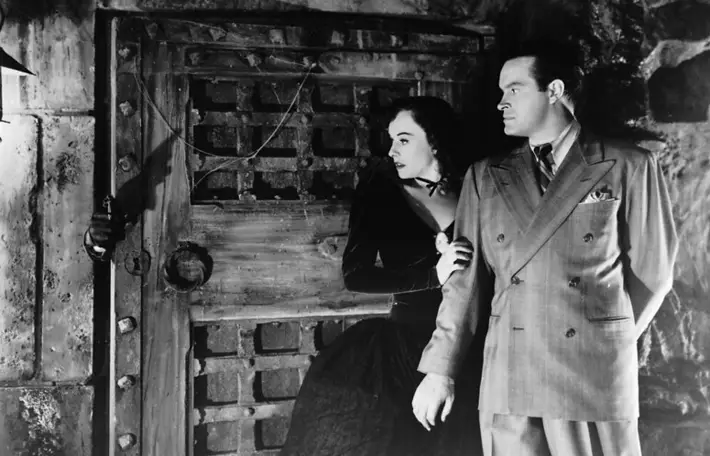 "Perfect viewing"
Being the gentlemanly type, Lawrence decides to protect Mary as murder and mayhem threaten her every move.
Despite being the lesser-known of the two films and having the rather un-PC depiction of Lawrence's black valet Alex, played by the prolific Willie Best (Hope apparently described him as the best actor he knew), The Ghost Breakers is the superior movie. Perhaps that's down to the fact that Hope himself was more comfortable on screen by this point; the gags and plot also work better. Watch out too for a young Anthony Quinn in a dual role, as well as future cult sci-fi star Richard Carlson.
Neither movie lasts more than 90 minutes, and thanks to their fast pace, they whip by with ease. You're unlikely to be terrified by the plots, but they're spooky and funny enough to be perfect viewing on a dull and dismal Sunday afternoon.
'The Cat & The Canary' & 'The Ghost Breakers' Double Bill is released by Eureka, £24.99