Brain Dead (1990) – Film Review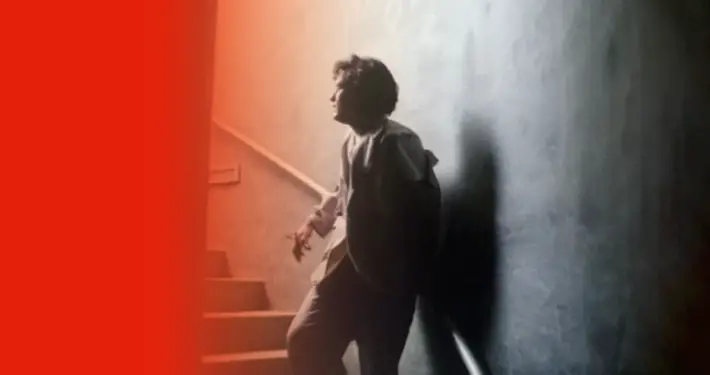 Director: Adam Simon
Cast: Bill Pullman, Bill Paxton, Bud Cort
Certificate: 15
by Sarah Morgan
Not to be confused with the 1992 Peter 'Lord of the Rings' Jackson movie of the same name, this cheap and not very cheerful chiller is from the seemingly never-ending Corman production line.
However, it's not a Roger Corman movie (he isn't credited as a producer at any rate). Instead, his wife Julie was the initial driving force behind it.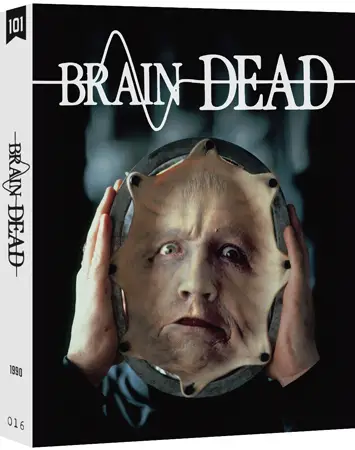 In the late 1980s, she employed interns at her husband's company to read old unused scripts to see if any could be revamped for modern audiences. One they came up with had been penned by famed sci-fi and horror fiction writer Charles Beaumont; Mrs Corman then signed up writer-director Adam Simon to work on the project.
"Inner demons"
The result is a middling psychological shocker starring the two Bills – Pullman and Paxton – who would go on to enjoy much bigger careers thanks to roles in far more accomplished movies.
Pullman takes the lead, Dr Rex Martin, a character originally earmarked for Tim Robbins, who had to drop out due to a scheduling conflict. Martin knows about brains; he spends his days poking around in them, trying to figure out how they work.
His best pal Jim (Paxton) needs Martin's help. The company he works for needs to unlock the secrets held in the mind of genius mathematician Halsey (Bud Cort), the problem being that Halsey is incarcerated in an asylum having gone mad after butchering his wife and children.
The rest of the film focuses on Martin's efforts to reach Halsey while dealing with his own inner demons, which mostly revolve around the suspicion that Jim is having an affair with his wife.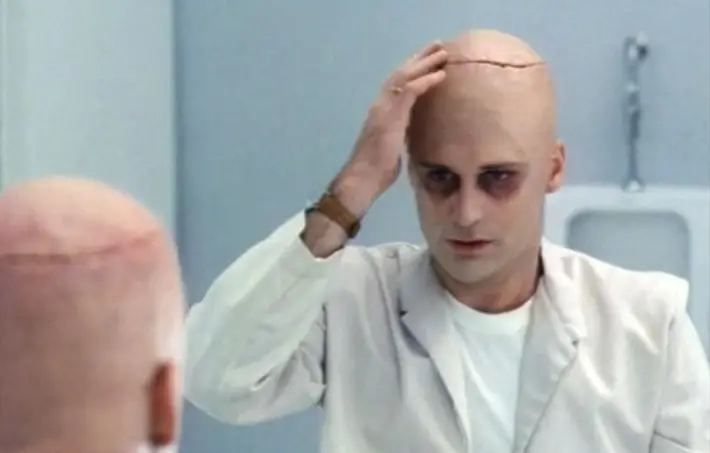 "Very slick"
But it's not quite as simple as that. As the story unfolds, it becomes clear that perhaps Martin isn't exactly what he seems…
Despite being based on a decades-old script, Brain Dead is very much an early-1990s movie – everyone looks a million dollars and the whole package is very slick indeed. Unfortunately, it's a little empty and lacking in genuine chills.
The documentaries about the film included in the special features are, however, worth the price of the disc alone. Oddly, the Brits involved don't mention that the stretched-out face of one of the characters, who appears early on, was clearly the inspiration for Zoe Wanamaker's Doctor Who alter ego, Lady Cassandra – I can't imagine there are too many visages like that knocking around elsewhere anyway…
Additional material:
• Audio commentary with co-writer/director Adam Simon and filmmaker Rodman Flender
• Deleted Scenes
• Theatrical Trailer
• 2K Scan of the original film elements
• The Brains Behind the Nightmare, a new documentary on Brain Dead
• Tales from the Cranium, an interview with director Adam Simon
• Limited edition booklet: Includes 'A Dimension of Mind' by Sean Hogan and 'Evil Brains from the Movies' by Barry Forshaw
Brain Dead is released on Blu-ray by 101 Films, £15