Blue Black Permanent (1992) – Film Review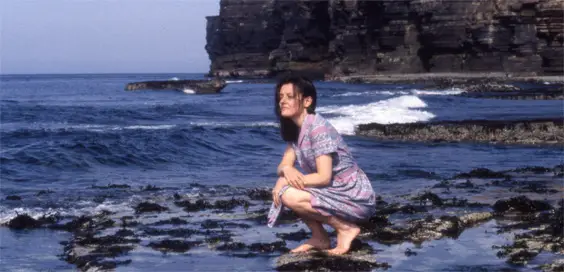 Director: Margaret Tait
Cast: Celia Imrie, Jack Shepherd, Gerda Stevenson
Certificate: PG
by Sarah Morgan
Some people peak early, while others are late developers. In the world of feature film-making, Margaret Tait falls into the latter category.
She was 74 years of age when she directed Blue Black Permanent, based on her own screenplay and with backing from the BFI. It was the first Scottish film to be directed by a woman and now, 27 years on, it's getting a lavish blu-ray release from – fittingly enough – the BFI.
The disc comes after a celebration of Tait's centenary at BFI Southbank last year; a discussion held during the season between Peter Todd, Lucy Reynolds, So Mayer and Anna Coatman is among the special features.
"Genuinely haunting"
Blue Black Permanent stars Celia Imrie as Barbara, an Edinburgh-based photographer still trying to come to terms with the death of her mother, poet Greta Thorburn. Flashbacks to her childhood chart what happened in the lead-up to the tragedy that claimed Greta's life, revealing her history on Orkney.
There are also dream sequences that are genuinely haunting and also insights into the islanders' far-reaching relationship to the ocean.
Tait clearly had an eye for an arresting image, and as a poet herself, was a skilled wordsmith. Unfortunately, despite looking wonderful on screen, Blue Black Permanent is somewhat disappointing – you might even say it's worthy but dull. It takes a wee while to get to grips with the story itself, due to the fact that there's little to differentiate between what's happening in flashback and in the present day.
Imrie does a decent job as Barbara, although there were times when I was reminded of Miss Babs from Acorn Antiques, which didn't help matters. She's supported by Jack Shepherd as her lover, a long-suffering chap trying his best to provide Barbara with a sympathetic ear.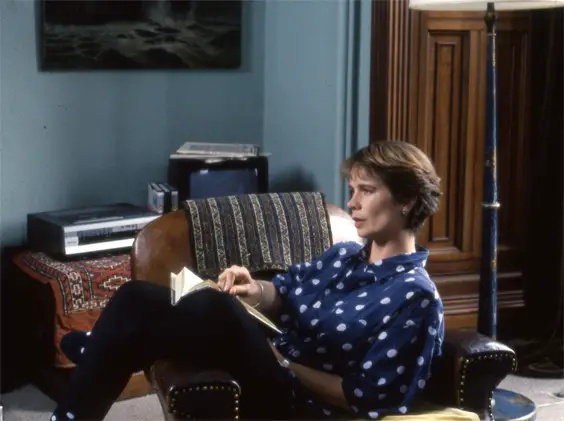 "Highly personal"
Gerda Stevenson plays Greta, while James Fleet, seemingly playing the slightly more intelligent brother of his Four Weddings and a Funeral alter ego, also appears as Greta's husband.
Far more interesting are the disc's special features. As well as the aforementioned BFI discussion, there's a fascinating collection of Tait's short films and a 34-minute documentary about Tait featuring a revealing interview with her.
Blue Black Permanent was her only feature film, a highly personal piece. It isn't suitable for casual viewing; instead, if you're willing to give it a try, make sure you're fully alert at all times, because the film's quietness will lull you to sleep. The beauty here, such as it is, is in its imagery rather than the plot.
6/10
'Blue Black Permanent' is released on dual format Blu-ray & DVD by BFI, £14.99