Simon Amstell – Live Review – York Grand Opera House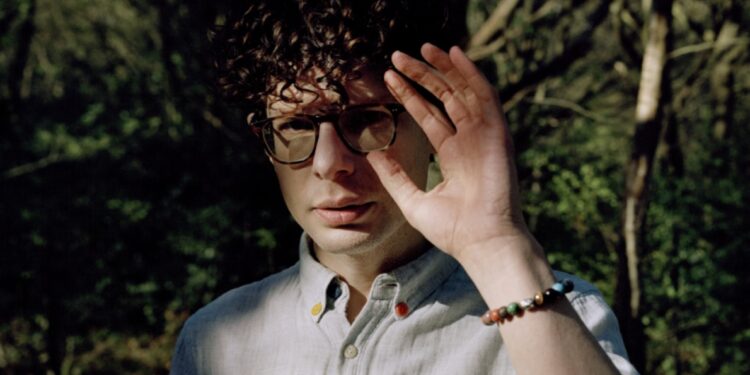 By @Roger Crow, September 2021
Simon Amstell arrives on stage at the Grand Opera House, York to rapturous applause. Okay, he looks like the IT guy who's come to fix a problem with a Zoom call, but it's good to see him regardless.
He's obviously older and wiser than his days as fresh-faced host of Never Mind the Buzzcocks when he used to get some guests a tad miffed.
Remember Preston from The Ordinary Boys? Yes, his departure from the pop show has become part of comedian/annoyed guest TV history, along with Clive Anderson and the Bee Gees.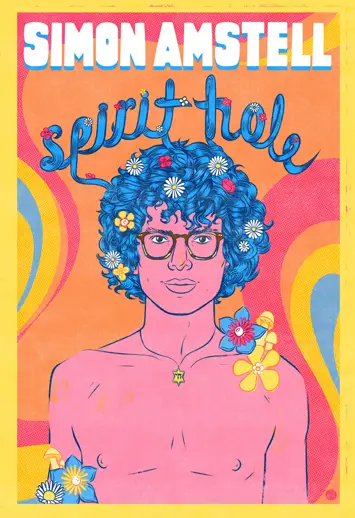 I'm not sure if the couple who walk out half way through were friends of Preston, or the diminutive guy who keeps going to the bar, and then the loo is part of some 'Justice for Preston' splinter group. Maybe the fact the main attraction almost shares his surname with a brand of lager is too much like subliminal advertising. But inbetween the distractions, the show is very funny.
There was a time when I was indifferent to Amstell's work. Channel 4's Popworld left me cold, and his work on Buzzcocks seemed overly acerbic. But then he crafted Grandma's House, that terrific BBC sitcom which proved he was a bit of a comedy genius.
"Smart enough to let the audience do the detective work"
As 'Spirit Hole', his latest show continues, we are told stories of his move to New York; tales of hallucinogenic mushrooms, which get much applause from one member of the audience, and not a single pun about Simon being a 'fun guy'. He's smart enough not to go down that route. But then he starts recalling the time he had an interesting sexual experience in Germany, and it's the sort of thing Alice Levine might make a documentary about for Channel 4, while politely wincing in the middle of the re-enacted action.
Simon is supported by a photogenic, up-and-coming comic called Leo Reich, who tells us tales of his own hit-and-miss sex life, and depression. That's the thing about being a young, hungry comic who hasn't had the chance to alienate pop stars on their own BBC music quiz yet. It seems like everyone else in the showbiz world is doing better than you.
Don't worry Leo. Your time to insult the next five-minute pop wonder will come, probably as the Beeb launch their own social media panel game, Never Mind the TikToks.
Back to the star attraction. If you're wondering why Simon's show is called 'Spirit Hole', then I won't reveal the reason here. I will say that it's a great story, and fabulous to see an A-list comedian do their thing live on stage rather than on TV, obviously. One woman with the sniffles brought a toilet roll to the show, which gives Simon a good five minutes of improvised hilarity, especially when he kicks said roll across the audience's heads.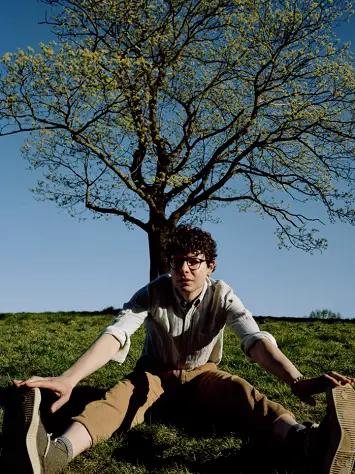 One of the biggest laughs is: "Nobody looks like me, except Jesse Eisenberg," and it's so on the money, I laugh a bit too long and hard, while some probably haven't got a clue who the actor is.
Other comics might get the urge to explain the gag. Amstell is smart enough to let the audience do the detective work. And if they don't get the joke, his mirth-filled observations are like London buses – there's another one along in a minute.
"Crowd is on-side from minute one"
Simon's neuroses is the fuel that makes his comedy work, though he seems far more comfortable on stage than he does in his own trousers, which appear ill-fitting.
Sadly for me I get distracted by a couple who return to their seats on the far side of the auditorium, and just as they do, Simon thanks everyone for coming and the show is over.
A shame as I could have done with another half hour of gags, but better to leave an audience wanting more.
To say I've missed live comedy over the past 18 months is an understatement. Even with those distractions of people who prefer the bar to the action on stage, it's such a privilege to see funny people do their thing. Though we might not give Simon continuous applause throughout the show, the crowd is on-side from minute one.
Some might be offended by the material, so if you prefer cuddly, safer comedy, or you're a pop veteran called Preston, then best to stay away from future shows, such as the Leeds gig on October 1.
I'll happily return when Spirit Hole 2, or whatever the next show is called, rocks up in town in a year or two.