A Sprinkle of Magic by Aaron Moore – Review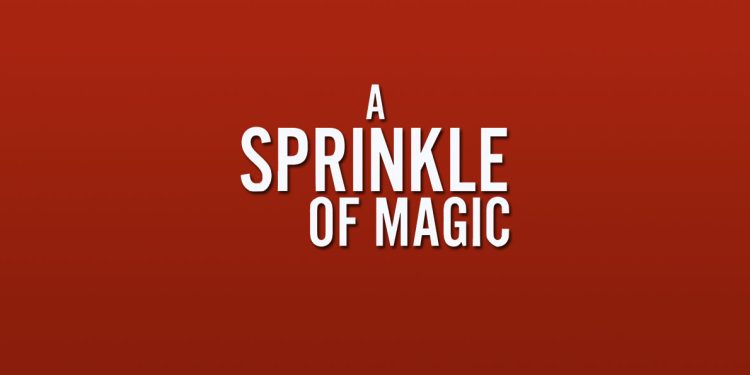 By Karl Hornsey
A Sprinkle of Magic is Aaron Moore's second book focusing on the exploits of non-league clubs, following on from last year's Fields of Dreams and Broken Fences: Delving into the Mystery World of Non-League Football. And it certainly is a mysterious world. As a fan of a non-league club myself (Beverley Town) I'm keen to read everything and anything about how some of the unfashionable and seldom-documented clubs have managed to achieve special things, and clearly Moore loves his subject matter as well.
This offering tells of 11 non-league clubs and their exploits in the FA Cup, dating back to the 2009/10 season, right up to the 2019/2020 campaign that was curtailed due to the global pandemic. That very pandemic is relevant to the non-league game as, while it undoubtedly stretched the finances and futures of several clubs, the absence of professional football saw thousands of people switch, albeit sometimes temporarily, their allegiances to their local non-league clubs instead, discovering what a typical matchday was all about. And anyone who has fallen for their local side will no doubt find themselves agreeing with the interviewees in Moore's book, as he talks to one person from each club, who recall what it was like to be following them during some of the most interesting periods in their history.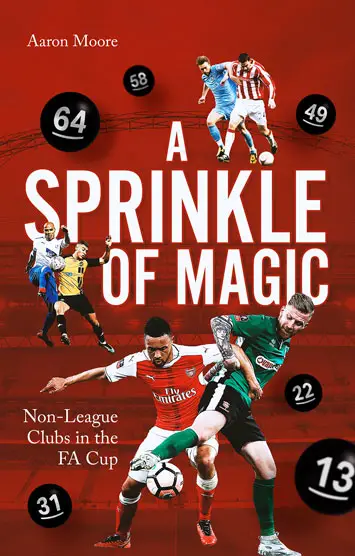 "Enthusiasm"
It's something of a shame that A Sprinkle Of Magic doesn't delve back further in history and some of the even bigger non-league upsets, but by focusing on the modern day Moore is able to get first-hand accounts, rather than rely on archive testimonies, and that's the element that works best about his book.
While some of the stories follow similar paths, with the underdogs reaching the first or second rounds of the famous competition, the chapter on Lincoln City progressing to the quarter-finals stands out as extra special, and one that is fresh in the minds of many given its high-profile nature.
While Moore's enthusiasm shines through in each chapter, I do feel some extra time subbing it would be hugely beneficial, as there are factual and spelling errors that I wouldn't have expected and that can niggle away in the mind of the reader.
That said, the game at grassroots levels feels more important than ever these days, as the mega-rich clubs become more and more detached from the average fan, and it's great that books like this exist to tell stories of how things really are, and what a cup run can mean to the people involved.
'A Sprinkle of Magic' by Aaron Moore is published by Pitch Publishing, £12.99