Tall Tales and Wee Stories by Billy Connolly – Review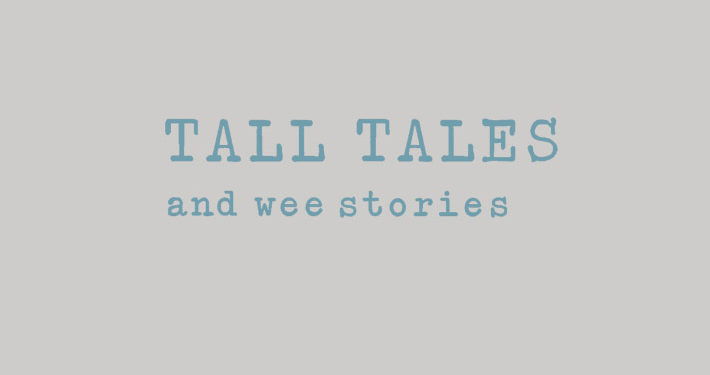 By James Robinson
Having retired from live performances last year, Billy Connolly has decided at last to commit his best-loved stand-up routines to paper in this substantial 300+ page hardback volume, just in time for Christmas. It's not the most obvious method of enjoying the Big Yin's comedy, considering how easy it is to hear the man himself in action over copious albums, DVDs and TV specials, but the material does work pretty well written down, and the book is handsomely decorated with the comedian's distinctive illustrations.
All of his best known bits are here: incontinence pants, swimming in knitted trunks, the feller who needs somewhere to park his bike… There's plenty of material from his earlier routines too that act as a reminder of just how edgy Connolly could be before he was adopted as a national treasure. Sensitive readers (who really ought to know better than to pick up such a book in the first place) should take note that there is much graphic talk on subjects including sex, dope, drunkenness and vomiting – not to mention quite incredible amounts of swearing.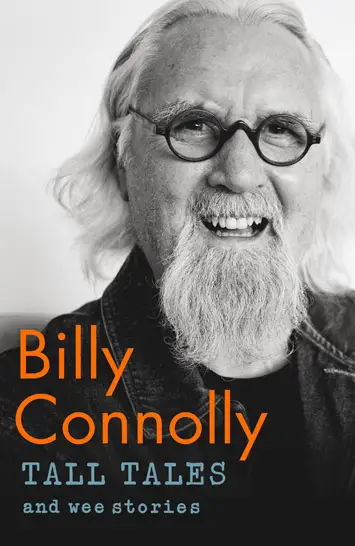 The routines are loosely divided into categories, such as 'Childhood and Family' or 'Sex & Drugs & Folk Music', although as you'd expect from Connolly's digressive style, most of them could comfortably fit into more than one. They are presented without introductions or annotations, which is a shame, as the book format could have been exploited to allow the comedian to shed some light on his inspirations or how the routines evolved, in the manner of Stewart Lee's superlative compendiums of his own stand-up shows.
"Adopt his voice"
There is at least a brief and entertaining introduction from the comic, where he discusses his love of shaggy dog stories and the semi-improvised nature of his act, but it's still something of a missed opportunity.
Billy admits himself in this introduction that, to best appreciate this material, the reader will have to adopt his voice. There's no getting away from the fact that his appeal has always relied heavily on his idiosyncratic style. Jokes of the calibre of 'my father was so tight he once dropped a fifty pence, bent down to pick it up and it hit him on the back of the head!' wouldn't pass muster in the average Christmas cracker factory, but on stage they're elevated by his incredible delivery.
The joy of Connolly's act is in the digressions, the ad-libs, and his masterful working of an audience. This doesn't always come off on the page, but much enjoyment can still be had in recreating the Big Yin's performances in your head (or out loud with your pals, as he suggests). Tall Tales and Wee Stories is not, after all, likely to appeal to anybody who is unfamiliar with the comedian's work, while most fans are guaranteed to enjoy a 'Bedside Billy' that affords them the opportunity to dip into their favourite routines.
'Tall Tales and Wee Stories' by Billy Connolly is published by John Murray, £20 hardback