Happy Death Day 2U (2019) – Film Review
Director: Christopher Landon
Cast: Jessica Rothe, Israel Broussard, Rachel Matthews
Certificate: 15
by Roger Crow / @RogerCrow
Last year, while bored one night, I thought I'd give Happy Death Day a go. To my surprise it turned out to be one of the most enjoyable horror comedies since Scream, and featured a wonderful turn from Jessica Rothe (La La Land).
When I heard that a sequel was in the pipeline, and then read some of the reviews, I didn't expect much. After all, the Groundhog Day-style premise of a heroine dying over and over until she can stop being killed by a baby-masked psycho only had so much mileage.
So now we have Happy Death Day 2U, which takes the same conceit and does something which Groundhog Day thankfully never did, and explains why the protagonist is caught in a time loop. In this case it's a science experiment gone wrong.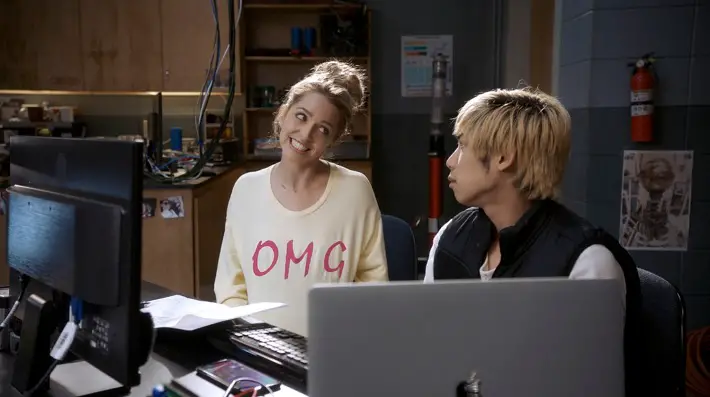 "Brilliant comic timing"
As things unfold, and the wonderfully named heroine Tree Gelbman once more finds herself facing off against the killer in the baby mask, I'm hooked once more.
The whole thing is handled with that degree of "If we talk fast enough and inject enough comedy into each scene, nobody will stop and ask how ridiculous this all is".
It's essentially The Big Bang Theory meets Scream. Which is one of the reasons this sequel works. The other is the fact the cast are good but a bit generic, which is no bad thing, because once more the star of the show is Ms Rothe, who looks amazing, and has brilliant comic timing (her eye rolls are Oscar-worthy). When it comes time to prove she can play the emotional dramatic scenes like she is working on something worthy of an Academy Award, she does so admirably.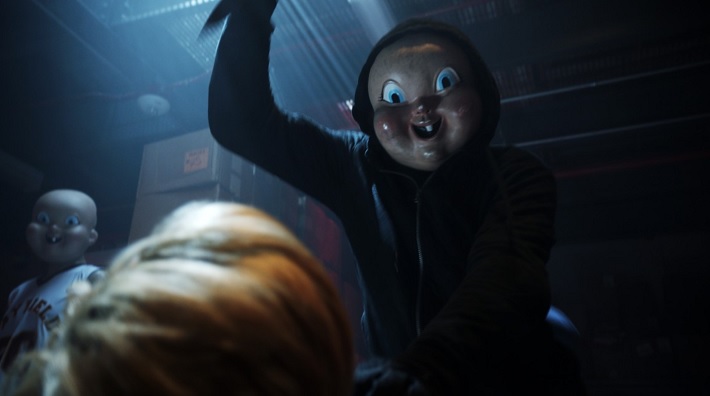 "Skilled film-maker"
Okay, it's not as good as the movie which spawned it, and though there is an opening for a third film (unsurprising as this cost $9m and grossed more than $64m), two might be enough.
Having said that, writer/director Christopher Landon (son of Little House on the Prairie's Michael Landon) is such a skilled film-maker, as he proved with the nail-biter Disturbia and the Paranormal Activity movies, that a closing part of the trilogy would not be a bad thing. As long as Ms Rothe gets a chance to take centre stage once more.
In fact I'll settle for her just reading from the phone book for 90 minutes, and that'll be just fine.
Happy Death Day 2U is streaming now