SAS: Rogue Heroes by Ben Macintyre – Review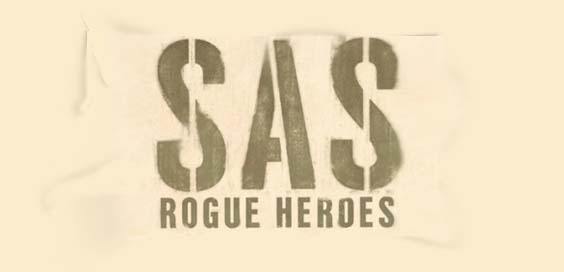 By Karl Hornsey
If anyone asked me the age-old question of who I would invite to my fantasy dinner party, there would be a relatively surprising name at or near the top of my list. And that name is Ben Macintyre, author, historian and columnist, and one of the finest storytellers ever to put pen to paper.
I've long been a fan of Macintyre, whose back catalogue includes Agent Zigzag, Operation Mincemeat and A Spy Among Friends: Kim Philby and The Great Betrayal, all of which he has adapted for BBC documentaries, proving himself as enthusiastic, knowledgeable and entertaining in front of the camera as he is as a writer.
SAS: Rogue Heroes has also been filmed as a series and is the first authorised book telling the astonishing story of how the SAS was formed during the Second World War through a mix of fearlessness, bloody-minded heroism and a scant disregard for authority by a bizarre selection of fascinating characters.
"Authoritative voice"
As ever, Macintyre brings those characters fully to life, with his depth of research and knowledge of the subject shining through at all times.
In other hands, even this tale of derring-do could become staid and matter-of-fact, but Macintyre once again finds the perfect balance of accentuating the funny, eccentric and downright borderline insane, while never shying away from the tragedy of war and the awful gravity of the situation, giving an authoritative voice to proceedings.
In this respect, Macintyre is helped by an incredible roll call of soldiers, who may not be household names, but really ought to be. Chief among them being Colonel Sir Archibald David Stirling, or David to his friends, who effectively founded the SAS in 1941, despite vociferous opposition from the stiff upper-lip top brasses, continuing in the face of several disastrous missions to play a vitally important role in helping the Allies turn the tide of the war in North Africa.
As Macintyre describes of Stirling, "his fellow officers found him charming and entertaining; his senior commanders, for the most part, regarded him as impertinent, incompetent and profoundly irritating". Stirling himself admitted, "If there was a serious side to life it totally escaped me".
"Spirit"
However, without Stirling's determination, willingness to ignore orders and an imagination seldom rivalled in modern warfare, the SAS would have most likely been a very short-lived venture, and he remains at the heart of Macintyre's story, helped by the accounts of those who served under him and developed the SAS into the elite force it was to become.
The remit of Macintyre's part of the history of the SAS reaches only to the end of the Second World War, by which time Stirling had been captured and failed to escape many times from Colditz, but the book doesn't simply live or die with Stirling, as the likes of Paddy Mayne, Malcolm Pleydell, Reg Seekings and Bill Fraser continue to embody the spirit in which the fighting force was founded, with their tales of heroism and stubbornness proving to be no less gripping.
Macintyre is the man you wanted as your history teacher at school, able to bring any subject to life, to find the absurd in any situation, often on the side of rogue mavericks at the expense of the upper-class and staid establishment, and this account is no exception to his outstanding catalogue of books chronicling one of the most fascinating and important times in global history.
SAS: Rogue Heroes – the Authorized Wartime History by Ben MacIntyre is published by Viking, £14.99