No Hunger in Paradise by Michael Calvin – Review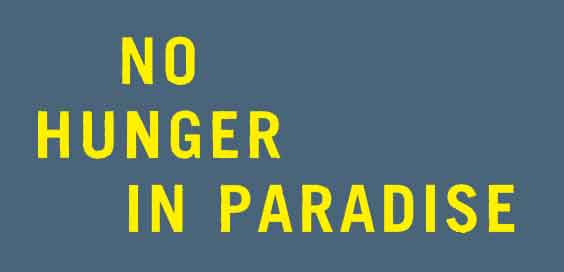 By Karl Hornsey
No Hunger in Paradise is billed as the concluding part of Michael Calvin's trilogy which gets under the skin of modern football, although, having read The Nowhere Men and Living on the Volcano, I wasn't aware that the three were linked in such a way.
I started this volume with some degree of trepidation; partly as I wanted it to live up to Calvin's other works, including his collaboration with Gareth Thomas on the outstanding Pride, and partly because I expected the subject matter to leave me frustrated and even more in despair at the state of modern football. It did both of these things.
The Nowhere Men, dealing with the world of football scouts, and Living on the Volcano, about the trials and tribulations of a number of well-known managers, left me generally feeling positive about the characters involved. No Hunger in Paradise really didn't.
"The stories that don't make the headlines"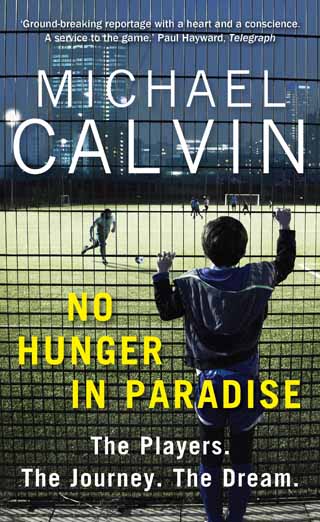 This is a brilliant, thought-provoking work on youth football, with no punches pulled, laying bare so many of the issues that have left the game today so open to self-inflicted, greed-driven criticism. Calvin has become the go-to man to find the stories that don't make the headlines, which few are aware of and that actually matter so much more than the string of tedious tabloid headlines about self-absorbed top-level players and managers.
However, my enjoyment of the book was tempered simply by how infuriating the stories are. The six-year-old rejected for 'picking up bad habits' and the nine-year-old being paid £24,000 per year through his parents. The book is full of such cases and I felt overwhelmed by them and angry at how the sport is being run. If it is indeed being run at all.
There are welcome moments of levity, such as the chapter on Alan Redmond, one of the genuine nice guys of the book, and his description of certain types of agent as 'shiny gobsh*tes', and there are some positive tales in there, with Gareth Southgate in particular coming across very well, changing my opinion of him in the course of a chapter.
"Put him in charge of the FA"
Even though so many youngsters fall by the wayside, and always have, examples such as Marcus Rashford's development at Manchester United do keep one's faith, although more parents and agents need to heed the words of Birmingham City academy manager Kristjaan Speakman when he says: "He's a child. Let him be crap, let him be brilliant, but just let him play".
Having seen my stepson dejected by his trials at Hull City and York City when the coaches wanted to test his undoubted box-to-box midfield talent and potential by how many kick-ups he could do with a tennis ball, I feel for many of the people in this book.
However, what really struck me about this volume is that Calvin's talents, considerable though they are, are actually wasted.
In writing the trilogy, he has laid out so many problems and then answers to some of the biggest problems in the game and seems as though he could bring about real change given the authority and position to so do. As much as he would be a loss to the literary world, on the back of this work, Calvin should be put in charge of the FA. Now.
'No Hunger in Paradise' by Michael Calvin is published by Century, priced £16.99