Queens of the Abyss, edited by Mike Ashley – Review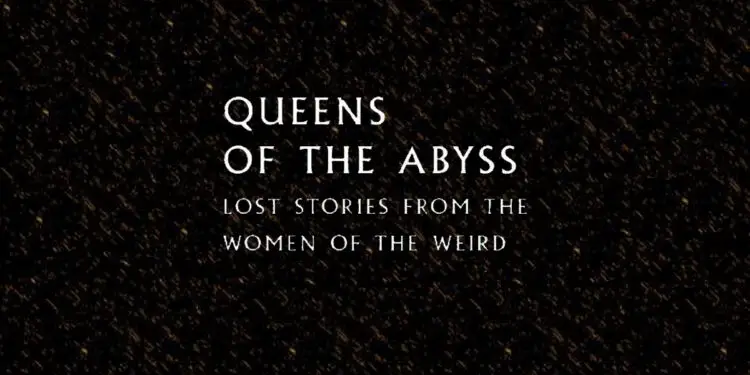 By Sarah Morgan
When it comes to 19th and early 20th century stories with a supernatural bent, it's relatively easy to come up with a list of male writers. They dominated the genre and the likes of HP Lovecraft, Robert Aickman et al continue to be well known today.
But there were plenty of women penning equally impressive and creepy tales. A few are famous literary figures, although not necessary in this field, but many, many more have disappeared from view almost entirely.
Thankfully, Mike Ashley's latest anthology in the Tales of the Weird series promotes work from both renowned and obscure authors. Why some have fallen by the wayside is a mystery – you could drive yourself mad coming up with conspiracy theories, but I prefer to be thankful that at least their work survives and we can still get to know it.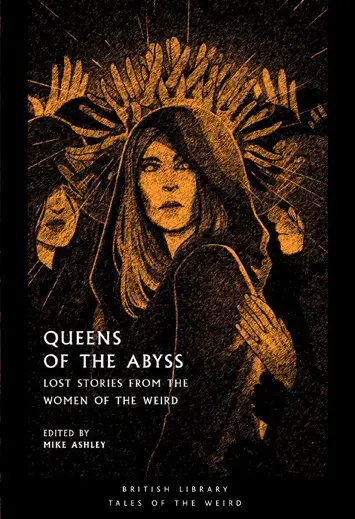 Ashley has delved into the British Library's archive and come up with 16 stories which are presented in chronological order.
"Very sinister"
First up is Mary E Braddon's 'A Revelation', which dates back to 1888; the book ends a century later with Leonora Carrington's 'The Seventh Horse'. As you might expect from one of Britain's foremost Surrealist artists, the latter is a bizarre and somewhat baffling tale that defies description – it has to be read to be believed.
In between are offerings from Edith Nesbitt and Frances Hodgson Burnett, who are both now better known for their stories for children but were certainly skilled when it came to crafting weird and wonderful fables too. Marie Belloc Lowndes also pops up with perhaps the weakest entry, a rather feeble and, for my tastes at any rate, far too winsome and pleasant contribution entitled 'The Haunted Flat'.
My personal favourite is 'The Antimacassar', a vampire tale set in rural Pennsylvania, where a course in weaving takes a very sinister turn for an independent young woman. It was written by Greye La Spina, a writer with whom I was previously unfamiliar but will now seek out.
And that's the joy of this kind of tome – they always mix the familiar with the unfamiliar, giving readers a chance to widen their knowledge by doing a little research of their own. Long may they continue.
'Queens of the Abyss: Lost Stories from the Women of the Weird', edited by Mike Ashley is published by the British Library, £8.99 paperback