Big Girl, Small Town by Michelle Gallen – Review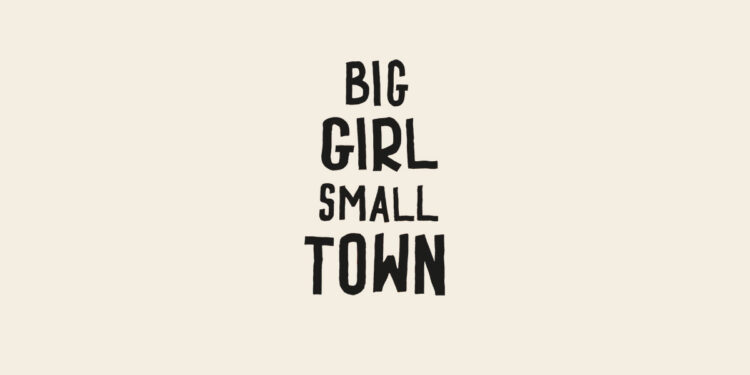 By Ceri Saunders
Majella O'Neill is very particular about her likes and dislikes. So particular, in fact, that her list of top 10s are categorised and subcategorised: likes include Dallas, sex, hairdryers and eating, while dislikes comprise physical contact, noise and small talk, bullsh*t and gossip. The latter of her dislikes is somewhat unfortunate, giving that her existence in the Northern Irish border town of Aghybogey is dominated by it.
Autistic Majella, who lives with her ma after her da mysteriously disappeared 15 years ago during the Troubles, works at her local chip shop, A Salt and Battered!. It's here that much of the dark but brilliantly funny story plays out in Michelle Gallen's debut novel.
From here, Majella – as much as she claims to hate small talk and gossip – gets a first-hand glimpse into the comings and goings of Aghybogey's drama, blissfully and sweetly unaware that the news surrounding her own family is the talk of the town.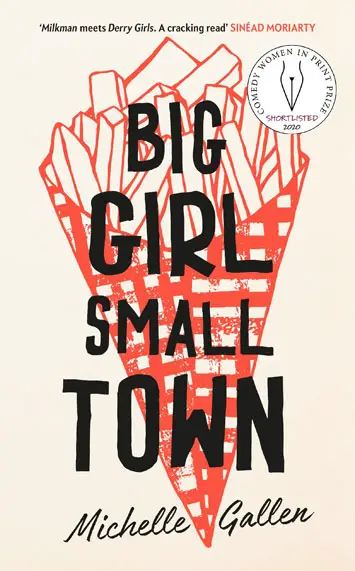 Her abusive and alcoholic mother discovers that Majella's granny has been murdered in her caravan on a remote farm on the town's outskirts – and while there are plenty of questions to be answered, the one that lingers is: who will inherit the land?
"Impressive and confident storytelling"
Despite the negativity shrouding her simple yet perfectly reasonable existence, 27-year-old Majella shows no intention of moving out of her home, nor her hometown. She's quietly content and gets by happily with the steady routine brought to her through the chaos. This is, of course, a young woman who knows exactly what she likes.
A Salt and Battered!'s regulars, including the affectionately dubbed Jimmy Nine Pints, form part of her life at the chip shop. He knows exactly what he wants, too – a sausage supper – and, similarly to Majella, knows the talk of the town. She and chef Marty regularly pass comment on what he may be up to when he's late – it's the clockwork monotony of others' lives that keep their own interesting, and adds such a unique quirk of humour to the tale.
This monotony keeps Majella from facing her own truths – and I have no doubt that this was an intention of Gallen's impressive and confident storytelling.
While it takes time to understand some of the finite complexities of Majella's life, a rapport is almost instantly built through her frank honesty, hilarious outlook and sweet nature.
Despite being left with questions upon its completion, Big Girl, Small Town offers a tragic coming-of-age plot that leaves you laughing out loud and smiling from ear to ear.
'Big Girl, Small Town' by Michelle Gallen is published by John Murray, £14.99, paperback