Sleeping in the Ground by Peter Robinson – Review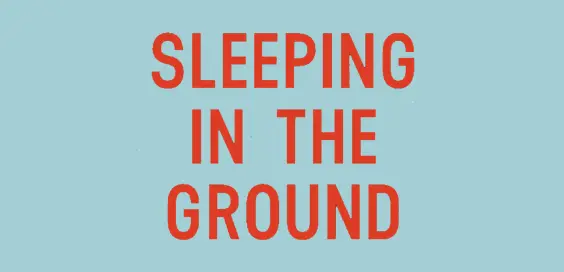 By Sandra Callard
Peter Robinson is in the top echelon of crime writers published today. His copious previous output of the Inspector Alan Banks series are almost unchallenged in their ingenuity, plotting and meticulous research into police procedure. Always set in Robinson's own familiar territory of the North of England, and mainly in and around Leeds and the Yorkshire Dales, his books contain an attention to detail of the terrain and geography of the area that is flawless, and his latest book, Sleeping in the Ground, is no exception.
The opening chapter hits you between the eyes like a sledgehammer and leaves you gasping. A sniper targets a wedding held in the beautiful Yorkshire countryside, bringing injury and death to the bridal group and guests. Banks is on his way back to Yorkshire after attending the funeral down south of his first love, which brings back memories good and bad for him, and he is launched straight into the case when he returns.
"Devious"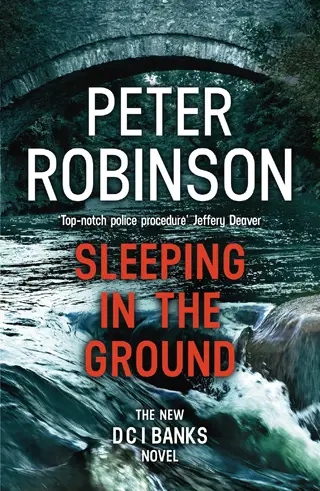 What appears to be a motiveless crime quickly bears results, and a suspect emerges. When a suspect appears guilty so soon in the story, the reader's immediate reaction is that he must be innocent, but this one undeniably looks as guilty as they come. Banks, as is his wont, nevertheless finds a  tiny flaw, and from then on he is on fire.
The plot is devious and complicated, but Robinson has a terrific knack of making any circuitous and minute clues appear reasonable and obvious. So cool and sure is his reasoning that you almost want to shout your validation of Banks's detective skills.
The clues are minuscule but Banks is like a terrier and, with his usual team behind him, and with the surgeon this time highlighting a tiny anomaly, he worries the situation to its ultimate conclusion.
"Wonderful characters"
Banks's team will be familiar to readers of Robinson's books, and are one of the reasons that this series of his books is so successful. Their names and their personalities are immediately conjured up as we begin to read. Annie, the on/off lover of Banks, now with another partner, but always with a yen for Banks, and he for her.
Surgeon Dr Glendenning, curmudgeonly and sharp, DC Doug Wilson, experienced and reliable, DS Winsome Jackman, and newest recruit DC Geraldine Masterson, who would have an unexpected and life-changing role in the story. Wonderful characters who Robinson exploits and sears on to his readers' memories.
One of the many joys of this series of crime stories is the way in which Robinson intermingles the personal lives of his characters with the action of the case, and occasionally some moments in those lives have a bearing on it. It could be a casual chat over a beer which might evoke a memory or a name, and Banks is quick to check it out, often to the advancement of the case. His characters are real and sometimes make mistakes which stamp them with a familiar humanity.
Sleeping in the Ground is true to the Robinson mould, and the spectacular and satisfying ending is to be relished.
'Sleeping in the Ground' by Peter Robinson is published by Hodder & Stoughton, £7.99 paperback