Murder in Piccadilly by Charles Kingston – Review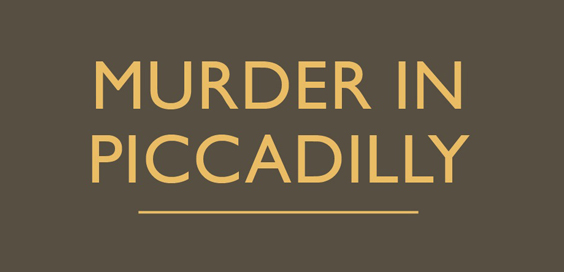 By Sandra Callard
Murder in Piccadilly by Charles Kingston was written in 1936 and forms part of the British Library re-publication of authors who were prolific during the Golden Age of Crime between the two World Wars.
Charles Kingston was a giant amongst Golden Age crime fiction writers, and it is a joy to see this book again. It is exquisitely and skilfully plotted, and his characters leap from the pages with descriptions such as "He wore a dark blue suit that seemed lonely without an overcoat" and "She was a plump, spacious and elderly woman", lovely sentences reminiscent of James Joyce's deft brevity of style in his Dubliners characterisations.
The plot of Murder in Piccadilly winds along like a well-planned journey with the courteous but devious Chief Inspector Wake of Scotland Yard at the helm. Wake has such a wide and authoritative knowledge of criminals that he can plan their next move before they have decided to have one.
"Wonderful characters"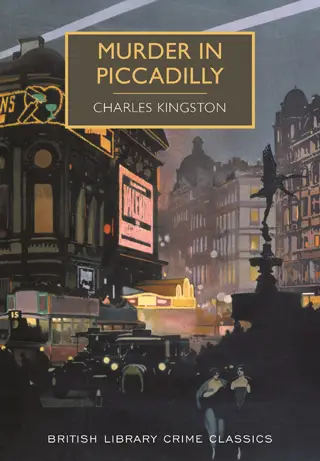 The story concerns a well-connected mother, Ruby Cheldon and her son Bobbie, who are pecuniously placed, but with the son being the heir to a fortune which he can only get his hands on when his not-yet-elderly uncle dies. Bobbie and his adoring and genteel mother see years of poverty ahead before Uncle Massy kicks the bucket, because of course, the question of Bobbie earning a living is never on the cards – at least not with Bobbie.
The situation is exacerbated by Bobbie's passion for a Soho dancing girl, Nancy, who has quite clearly said that she will only marry him if he is rich. Enter a couple of crooks intent on milking the situation by getting rid of Uncle Massy and living off Bobbie's money-laden gratitude. Seems a simple plot, and the dispatch of Uncle Massy is accomplished in the tube station at Piccadilly.
Charles Kingston's narrative of this simple story is superb. Things go according to plan, both for the criminals and the Inspector, but we are always aware that perhaps everything is not as it seems. Could the criminals, wonderful characters in Nosey Ruslin and Billy Bright, really expect to get away with such a ludicrous crime with Inspector Wake so obviously on their trail?
"Stupendous finale"
The emotions of the characters in the story seesaw between complacency and panic, on the part of the criminals, the upper class Cheldons, and even the urbane Chief Inspector Wade, before circumstances shed daylight on them all, and the startling truth begins to emerge.
The last two chapters are a glorious conglomeration of all the little doubts, fears and loose ends that have been building up throughout the book, and which culminate in a stupendous finale which will knock your socks off. Captivating and clever, I read it almost at a sitting. More please!
'Murder in Piccadilly' by Charles Kingston is published by The British Library, £8.99 paperback