Murder After Christmas by Rupert Latimer – Review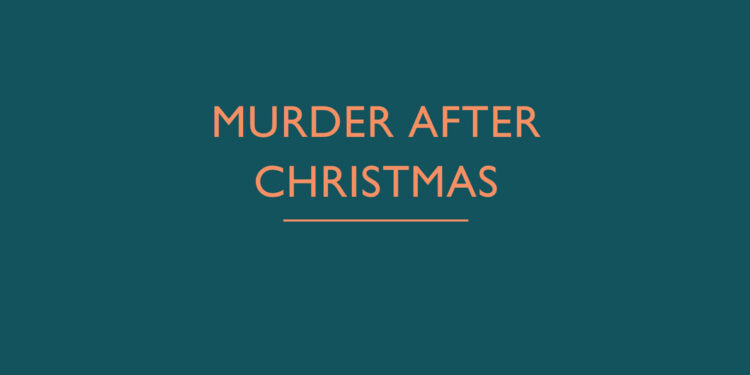 By Sarah Morgan
The nights are long, the evenings are cold and the festive season is upon us.
But how are we going to entertain ourselves if we're not interested in watching a seemingly endless run of animated films and glossy Christmas specials on TV?
Thankfully, the publishing arm of the British Library may have the answer. One of the most recent releases in its Crime Classics series is Murder After Christmas by Rupert Latimer, the pseudonym of Algernon Vernon Mills.
According to series editor Martin Edwards' introduction, Mills came from a privileged background but had a life beset by tragedy. His nurse and sister were killed by typhoid fever contracted on holiday after eating infected strawberries. Young Algernon consumed some too, but survived, albeit beset by health problems for the rest of his short life – he died at the age of 48 in 1953.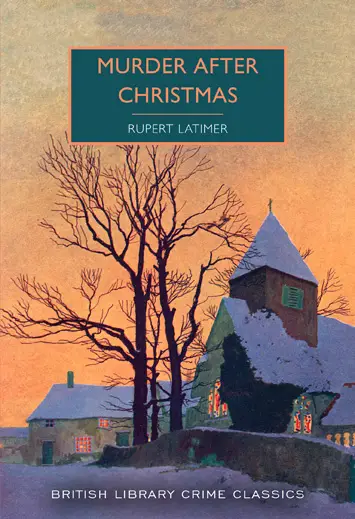 Mills appears to have written only a handful of books; hopefully we'll see more of them revived by the British Library soon because Murder After Christmas shows he was rather talented, even if the people depicted and their lifestyle seem completely out of touch with the real world.
"Complex tale"
Rhoda and Frank Redpath have invited Rhoda's wealthy and eccentric stepfather, Sir Willoughby Keene-Cotton, aka Uncle Willie, to spend Christmas with them at their family home. He accepts and duly turns up and immediately makes a big impression on the household, which also includes Frank's Aunt Paulina and the couple's son John, who arrives with Margery, whom he has married in secret.
The Redpaths have organised a lavish party – carried out under strict rationing rules, this being wartime – for Boxing Day. All their friends and neighbours attend in the hope of catching a glimpse of the elusive Sir Willoughby, and they're not disappointed.
However, the following day, he's found dead on the lawn dressed as Santa, having consumed a number of chocolates poisoned with arsenic.
It's then up to Superintendent Culley to figure out whodunit. There are plenty of people in the firing line, particularly as the destination of his money is called into question, but unravelling complicated family relationships as well as dealing with a confusing timeline, an absentee wife and her bizarre children are not going to make Culley's life easy.
The tale is charming and delightful. Latimer weaves a complex tale with dashes of humour throughout – making Murder After Christmas the perfect tome to read by the fire with a glass of something warming at hand.
'Murder After Christmas' by Rupert Latimer is published by the British Library, £8.99 paperback