Crossed Skis: An Alpine Mystery by Carol Carnac – Review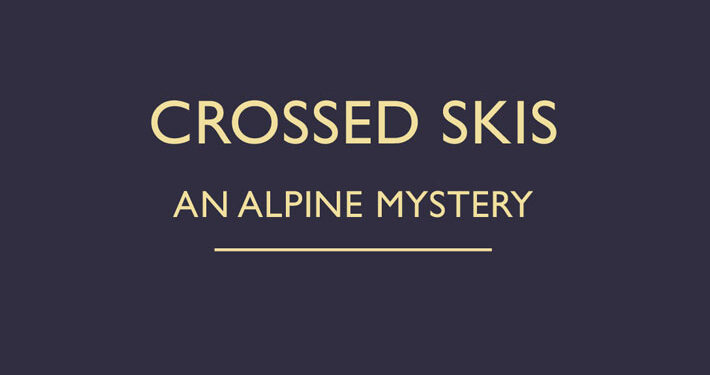 By Sarah Morgan
When it comes to design, few modern books are quite as beautiful to behold as the British Library's Crime Classics series. Thankfully, the tales within tend to be just as impressive.
Crossed Skis is the latest in the run by Edith Caroline Rivett, who was better known as ECR Lorac, although in this case she used the pen name of Carol Carnac. As Lorac, the British Library has already published Murder by Matchlight, Fire in the Thatch and Murder in the Mill-Race (which I reviewed for this magazine last year).
Rivett passed away in 1958 and her output was neglected for decades, but the books certainly deserve the positive reappraisal they have received in recent years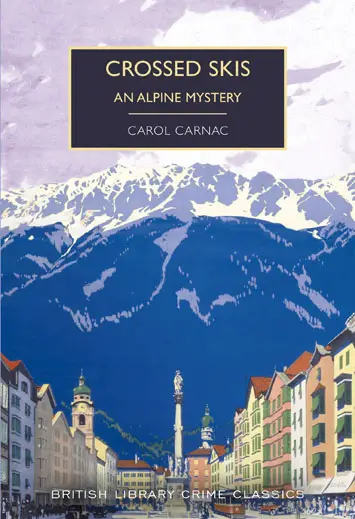 As Carnac, she had three main detectives – Inspectors Ryvet (a name inspired by her own, perhaps?) and Lansing, and Chief Inspector Julian Rivers. Rivers appeared in 15 books, one of which is Crossed Skis.
"A master writer at work"
The story is initially split in two, with chapters following the fortunes of a group of jolly skiing enthusiasts who leave London on New Year's Eve for a couple of weeks on the Austrian slopes. Meanwhile, back in Blighty, Rivers and his Scotland Yard team are investigating a grisly boarding house murder with links to a daring robbery.
When an eagle-eyed copper spots what looks like the imprint of a ski stick in mud nearby, Rivers wonders if the killer has made his getaway to Europe – and wonders if the aforementioned party could help in his inquiries…
Martin Edwards, the genre expert who curates the collection and writes introductions to each tome, thinks that one of the characters, Kate, could be based on Carnac/Rivett herself. She dedicated the book to her skiing buddies, and as Kate is older and more circumspect than her fellow travellers, he could be right.
That will perhaps remain a mystery, but what is clear is that a master writer is at work here, skilfully weaving together two disparate strands and devising a plot with plenty of red herrings and some wonderful twists.
She also creates believable characters (albeit ones who are wildly out of date now) while painting a glorious – if chilly – picture of post-war Austria in wintertime.
'Crossed Skis: An Alpine Mystery' by Carol Carnac is published by the British Library, £8.99 paperback