An Interview with Stephen Jones of Babybird
Sheffield's Babybird have announced a five-date UK tour for Spring 2023. Kicking off in Bristol on 2nd May, the tour will also see stops in Cardiff, Manchester, Leeds and London.
Fronted by Stephen Jones, Babybird formed in 1995 and gained acclaim with the 1996 international hit 'You're Gorgeous'. The band released 11 albums, including debut record I Was Born a Man, before their split in 2013.
Having reunited, and armed with as many eccentric, mood-swinging, melodic pop delights as ever, the pioneers of critical pop will once more be bringing their charming wit and innovative sound to UK audiences this May.
Dave Schuster chatted to Stephen, on the eve of the tour.
You're about to go on the road with the band for the first time in quite a while. Is that a different dynamic that you're looking forward to?
I'm of an age now where I'm doing this purely for fun. It's quite nice, whereas before I'd be sent out to promote an album, this is different. I've still got records to sell, but I'm managing everything myself, so this is purely to remember where we first started, which was just fun, really.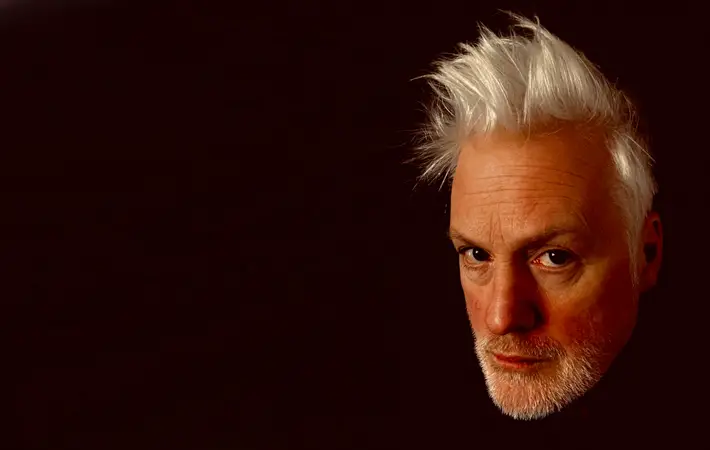 "Reunion vibe"
What's the line up?
It's great, we've got two of the original members, Luke Scott on guitar and Rob Gregory on drums. We've been together since 1995 and have remained friends ever since. We've also got Danny Lowe, who's been with us for about 15 years now, on bass. That's it, it's a small Sex Pistols reunion vibe. Ha-ha. The most fun is when we're all in the van catching up, we all get on so well, but as we all live in different places now, we don't see each other socially. So, when we get together it's very raucous and big fun.
Was everyone easy to persuade, or were some more reluctant than others?
We've always kept in touch, and we've always done gigs, but there was that period of five or so years where we just hadn't got around to it. Everyone wanted to do it, and everyone missed it, but it's that classic story of people going off and doing their own things. Logistically it's a challenge; Rob lives out in Rhodes, so we have to get him over, and Luke works at a college in London. They'll move everything so that they can do it.
No 'Spinal Tap' style band fight on stage then?
Ha-ha. Oh no. We do make reference to that movie though on every tour. Every band will tell you the same, it's a classic. Like the last time, we had to walk down a corridor backstage that went on forever and, when we got to the end of it, we still weren't on stage. We are playing the Globe at Cardiff though, and I do remember one time, back in '97 or '98, we ended up in a big fight with the audience!

Have you been working up any new material with the band, or is this going to be more of a 'greatest hits' show?
It is a greatest hits show, I think that's what people want, to be honest. I'd happily write with all the members of the band, if we get the chance to do new material, but I've always done it myself. Ever since I first started putting out lo-fi albums in the late nineties I've always worked on my own, and that's where I'm most comfortable. I would like to do something a bit more experimental though, with just a piano player, for the next tour, so it might change then.
You're an incredibly prolific writer, do ideas come to you all the time out of everyday experience, or do you have to sit down and tease them out?
No, it's the one thing I can do easily. If I have to do the dishwasher, or mow the lawn, that takes quite a while, with a lot of preamble. That's much harder work. I don't really think about it, I go in and put a drum loop on GarageBand and that starts ideas going. What I like about music, say sitting at a piano, is that it's meditative. If I'm working too hard or thinking about how it works then, for me, I'm failing. Without wanting to sound too pompous.
People had very different creative responses to the covid lockdowns, were you affected creatively?
No, I don't think so. Ever since I was on the dole in Sheffield and writing, it's been my window to escape. Standards I think have slipped, and I'm really concerned about that. It might be getting old, that's the thing I have to balance it against: It might be that I'm becoming a grumpy old man. But I do think that things have become lazy, and we don't really trust the people that run our councils and run our governments anymore. Whatever side they're on, there's a doubt. That's what concerns me. I have always written about that, but I think I've written about that a lot more recently: What have we got to hang onto, that we believe in?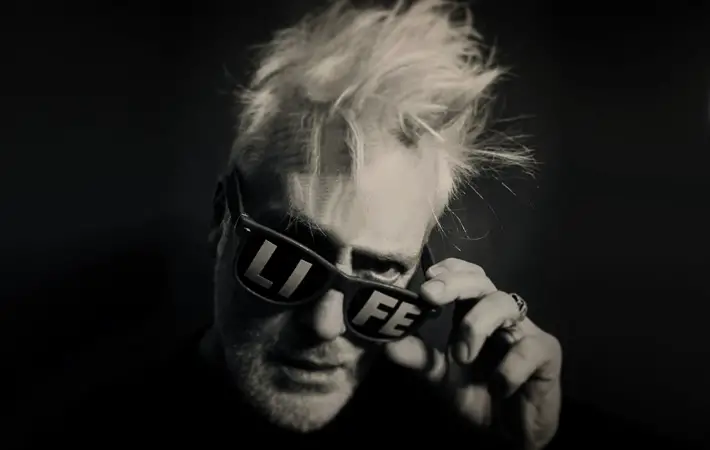 "They won't take risks now"
You first toured with a band in 1996. Is the UK a more difficult place for musicians than it was then?
Oh, totally. I'm sure everyone would say it, for a band breaking through, especially a guitar band. There are bands breaking through, but you could count them on the fingers of one hand, it's just not at the same level. There's a huge gulf, a bit like rich and poor under Sunak's government; there's a gaping gap between emerging bands and what record companies want from bands. They won't take risks now, and they certainly took a risk with Babybird, because it was based on a few gigs and some four track cassettes that I'd given to people. They took a punt on that, and I don't know if you could do that now. I've always had an interest in new stuff that's coming out, but it's harder to find. There's good music, but I don't think the route I took is possible.
I'm pleased that you included Leeds Brudenell into your select group of five venues on this tour. Do you have special memories of it as a venue?
The Brudenell is fantastic. I think we've played there, oh, it must be coming up to six or seven times. The people are always brilliant. A couple of times we've forgotten to take stuff, vinyl or whatever, and we always get a call a couple of weeks later saying they're holding onto it. I'm sure most people would just bin it. It's very welcoming, and you see the same faces. We've been cowards really; we've gone back to places where we know we'll get some friendly banter.
Tickets for the forthcoming tour are available at songkick.com/artists/20116-babybird