An Interview with Liza Goddard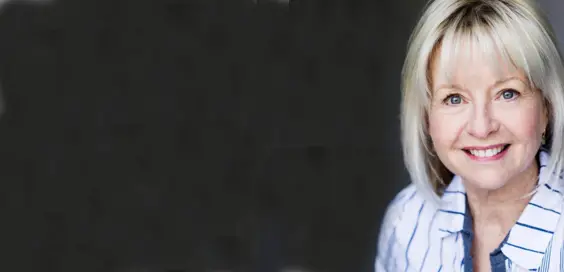 Prior to her appearance opposite Robert Powell in Alan Ayckbourn's 'Relatively Speaking', we speak to Liza Goddard about the role and her life in theatre.
How would you sum up your character in Relatively Speaking?
Sheila is a lovely, kind woman who is also a little bit sad. She and her husband Philip don't have children and she's left at home all week while he's up in town. She tries to make a lovely home and everything for him, but there's a slight suspicion he might be up to something with someone else but she doesn't really know. He doesn't seem to want to take her with him when he goes on business trips.
What do you most relish about playing her?
What's lovely about Sheila and Greg [who is at their home with his girlfriend Ginny and mistakes Philip and Sheila for her parents] is that they're the two innocents in the story. At times it's like she has just fallen down the rabbit hole into Wonderland because things are not making any sense whatsoever but she just carries on gamely – 'Yes, stay for lunch, lovely'. She just sort of rolls with it, which is brilliant. They never really say who they are so she thinks: 'They must have turned up here for some reason'.
Is there anything of you in the character?
Of course. That's all you've got – your physicality and yourself. But the thing about [writer Alan] Ayckbourn is it's all there in the lines so the trick is learning them. As for being like Sheila, I like to cook, make things nice for people, entertain them and feed them.
"It's about real life"
You and Robert Powell, who plays Philip, have worked together many times. How is it being reunited again?
We've known each other and been friends for a long time but we first worked together in Murder By Misadventure, then we did the Alan Bennett play Single Spies, a couple of years ago we did Black Coffee – an Agatha Christie where he played Poirot amazingly – and now this one. It's that thing of working with someone you've known a very long time. You feel safe with them on stage because you're on the same wavelength, you work in a similar way and you understand what each other is talking about. [Laughs] Also at our great age we also know who each other is talking about. If it's about Laurence Olivier you know exactly who that is.
The play was Alan Ayckbourn's first national hit in 1967. Can you recall when you first encountered it?
I've never seen it, I've only read it before. But the funny thing is he used the first page of the play in Life Of Riley, where the characters of Kathryn and her husband are in the garden rehearsing an amateur production. He never says it's from Relatively Speaking but they start with that first page and they do it very badly. That's when I first came across it and I've always wanted to do it because I think it's a wonderful play.
"On the floor laughing"
Why do you think it has endured for so long?
It's a classic. It will endure forever. This will be done in 100 or 200 years because it's a genuine classic, providing you set it in 1967 because obviously in this world of mobile phones it wouldn't really work. But it's a classic because like all Alan's work it's about human emotion and it's about real life – it's people going through trauma of some kind and being found out, good people doing bad things… It's just everyone's experience and then the wonderful mix-up of people not understanding what other people are talking about is just genius, as indeed Alan is a genius himself. And of course it's really funny and really entertaining. People always want to come along and have a laugh.
You've worked with Alan many times. What do you most enjoy about the collaboration?
I've been very fortunate. He's just the best director in the entire universe and you just want to please him. It's such a joy working up there in Scarborough, where he has his theatre in the round – which is terrifying but also thrilling. He's amazing to work with and all you want to do is get it right for him. He's not directly involved in this production but he may come and see it and if he does I'll be terrified. [Laughs] I'd rather not know he's in the audience.
"Physical comedy"
What do you feel sets him apart as a playwright?
It's extraordinary that people don't rate him as highly as they should do, maybe because he's so prolific or maybe because he's always lived in Scarborough. I often feel that if he lived in London he'd be feted more than he is. He's written something like 80 plays and the thing about them is that mostly they're tragedies that happen to be funny. And in fact I think they're all serious plays that happen to get laughs. We were rehearsing one of his new ones and I said 'I don't think they're going to laugh at this at all'. He just looked at me rather kindly, as if I was a slightly idiotic child. I said 'It's really sad and these people are having a horrible time' but then of course the audience falls on the floor laughing.
How tricky is it to get farce right on stage?
It's very hard. It's the hardest. I was very fortunate to do No Sex Please, We're British with David Jason and he's one of the most marvellous farceurs. I also worked with Ray Cooney, who was a classic farceur. It's wonderful to learn from people like that how to do it. We're all still learning, all the time, although Relatively Speaking isn't really such a farce as it is high comedy. We haven't got a lot of physical gags. I did Dry Rot, which is hilarious, a couple of years ago and that has a lot of physical comedy. For me farce always involves physical comedy as well.
"A terrible muddle"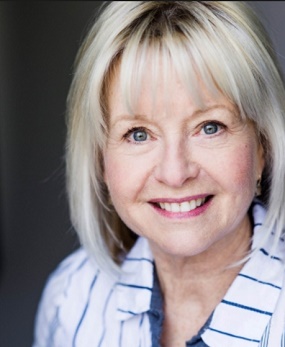 Have you made any on-stage gaffes during your career?
Oh God, yes! One of the best ones was when I was doing No Sex Please and all the doorknobs came off in my hand. I couldn't open any of the doors and of course a farce involves a lot of door opening and closing. It was hilarious. There were people kicking them and everyone getting in a terrible muddle.
What do you most enjoy about touring?
The thing I least like is being away from home all the time, but once you get over that I really enjoy playing to different audiences. It's amazing just how different they all are. I also like seeing the country. Always I make a point of going to a beauty spot or a museum. I know more about this country than anyone else I know because I've been everywhere.
"Looking forward"
Do you have any pre- or post- show routines?
Actors I've worked with in the past used to have rather a lot of drink. I worked with Jimmy Edwards, bless him, and you'd come in and say 'Hello Jimmy, how are you?' and he'd reply 'I'm completely p****d!' I'd reply 'Marvellous, see you on stage!' But, being teetotal, my pre-show routine is to have a cup of tea and maybe a Jakeman's throat sweet or even half of one. Then after a show I like going to the pub with everyone and enjoying the craic with people talking about the show, especially with Robert who is very entertaining, and I'll have a lime and soda or maybe just water.
One of the tour venues is the Grand Theatre, Leeds. Does it have a special significance for you?
I did Lady Windermere's Fan with Christopher Biggins, which was when the regeneration of Leeds was just starting. They had the lovely Kirkgate market and Harvey Nichols, which was thrilling. Everyone tells me it's fantastic now so I'm looking forward to going back.
'Relatively Speaking' is at Leeds Grand Theatre Aug 30 – Sept 3, 2016