An Interview with James Atkin of EMF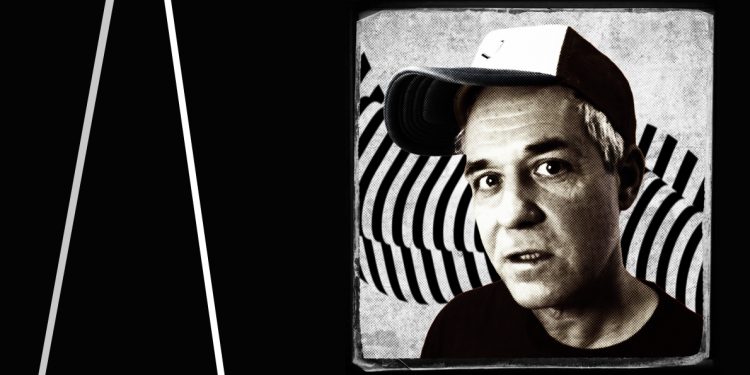 In 1990, the debut single from James Atkin's band, EMF topped the charts in many countries around the world, including reaching number 1 in the States. 'Unbelievable' went on to achieve platinum sales figures, and earned a nomination for a prestigious Ivor Novello award. It remains a staple of modern day hits radio playlists.
Over the years, EMF have split and reformed a number of times, recording their first full-length album for 17-years in 2022. Atkins has just released his sixth album as a solo artist, Circadian Rhythms. Now an adopted Yorkshireman, he talks to Victoria Holdsworth about a fascinating life in – and outside of – music…
Before we get started properly, I have to say your history to this day is extremely interesting, which makes me want to ask, what did you actually want to be when you growing up?
Funnily enough, all I ever wanted to be was a pop star, My parents were at a bit of a loss as I showed no interest in my school studies or pursuing anything outside of music. Thankfully for most of my life this has worked out. My parents would find it funny that I became a school teacher later in life.
It's safe to say that a large percentage of people of a certain era will recognise you instantly, but it's been over 30 years since 'Unbelievable' was released. and it is still being played today for a whole new age group. Did you ever think it had that much gas in the tank when you put it out?
It's certainly not gone away that song! I guess it's one of those tunes that will continue to just hang around. We are very lucky that it still gets used in films and adverts, and it's constantly popping up on the radio. We had no idea when we recorded it three decades ago that it would have such a shelf life. For many years I got a little bored of hearing it, but I'm glad it was successful.
"A few mistakes were made"
EMF gained the number slot on the American billboard charts, which must have been mind blowing. How did it affect you going stratospheric so quickly and so young?
We were so young, it was a complete whirlwind! The time between making the record and it hitting the US Billboard number one slot was less than six months. Between that time we'd gone from doing a handful of tiny local shows in our local town to touring extensively across America. We were so lucky that we were a tight gang of friends who could support each other. Even though we were young, we took it in our stride, making the most of partying our way around the world and enjoying ourselves as much as we could.
The early 90s saw some massive changes on the music scene, with dance and indie reigning supreme. EMF seemed to have a foot in both of those camps, alongside the likes of Jesus Jones and Pop Will Eat Itself et al, but it seemed that some artists didn't get the recognition they deserved, and you guys were nudged out after a relatively short shelf life, releasing just three albums, then seemingly disappearing. What happened?
It was a strange decade for music I guess. The early part of the 90s was very much about that indie dance cross over that you mentioned, but it got superseded very quickly by the Britpop era and bands like Pulp and Oasis. I think that is what people remember most about that time, especially when referring to the music of the 90s. I'm happy we got to make three albums. Eventually we lost our way and lost touch with that initial spark that gave us our edge. I think this is pretty standard for most successful young bands. A few mistakes were made that perhaps would have been navigated differently in hindsight and with a bit of maturity behind us.
"I did envisage having a quiet life"
You have recently released your 6th solo album, Circadian Rhythms. which is getting critical acclaim from BBC Radio 6 Music amongst others, but what's the inspiration and concept behind it? What kept you going?
I simply love making records and putting new material out. It took me a while to hone my craft and learn how to do it. I spent many years sitting behind studio engineers and record producers in studios learning the mysterious art of how to make records. I'm at the stage now where I can confidently write, record, and produce my own albums. The landscape of the music industry has changed considerably since the 90s. It is now very expectable and the norm for an artist to have complete control and be able to release music independently, thankfully. The freedom of being able to release what music and when you want is very liberating. Social media platforms have made it possible to have direct reach to the fans. With the new album I've gone back to my true love of pure electronic music. It still has classic song structure, melodies and vocals though. We have a small studio in the house that gets occupied a lot at my wife's dismay.
I also believe you have become an adopted Yorkshireman. How the devil did you end up in Keighley, working in a school? Do your students know just how famous you are?
Ha! Yes! I moved to the north quite a while back and love it. I did envisage having a quiet life moseying around the moors and retiring. Somehow, I fell into teaching by chance. I eventually went back to university did a degree and now work as a fully-fledged teacher at a secondary school in Keighley. I can honestly say it's the best thing I ever did, having a bit of structure in my life and doing something worthy is so rewarding. It's given me a much better outlook into life. Most of the students I teach are clueless to my history. I try not to make a big thing of it, so when I'm in the classroom it's Mr Atkin, not pop star James.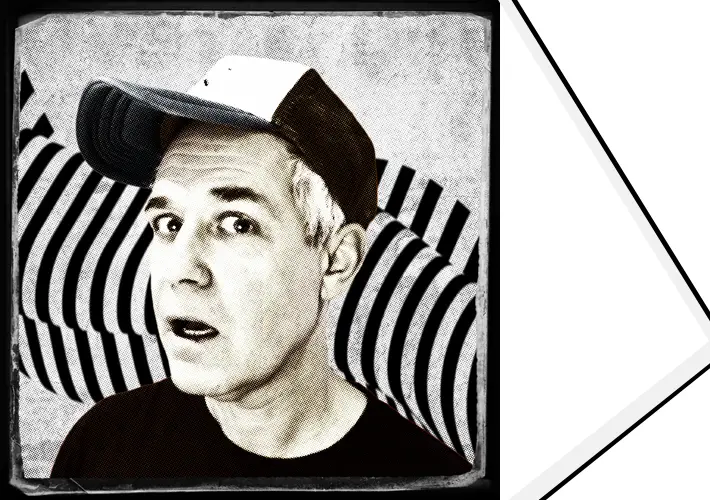 "Thankful we can still do it"
You have just finished a nationwide tour with EMF, and your last album, Go Go Sapiens, was released last April. How did it feel to be back in the saddle again as a band? What were the highlights?
It was fun! Managing both teaching in the week and doing rock n roll gigs at the weekend can be a challenge, but I think I pulled it off! Lots less partying and going to bed early helped. There still seems to be a lot of love for the band. We have little to prove these days, and I think that comes across in the performances. We're just up there to have fun and thankful we can still do it and draw a crowd.
Are we going to be seeing future releases and more tours with the band?
EMF will always carry on as a band. Ian (Dench, guitarist) and I are great friends and we will continue to write songs together. If there is interest, we'll keep doing what we do.
If you could give your younger self one piece of advice, from you now, what would it have been?
Have more fun and stop stressing!
For more info and to purchase 'Circadian Rhythms' visit: jamesatkinmusic.com