Butcher's Works, Sheffield – History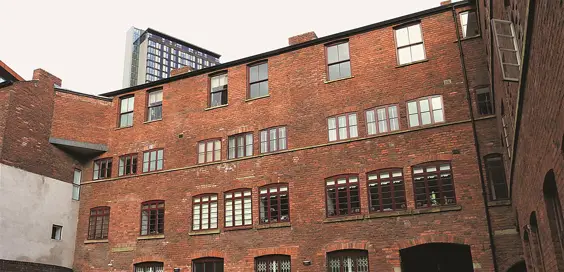 By Ian D. Rotherham
Down Sheffield's Arundel Street, on the west side of the road, is the Butcher's Wheel or Butcher's Works. This is a massive brick-built structure and though recently modernised, retains much of its exterior intact.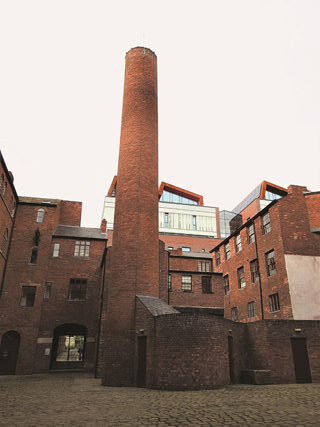 The interior was still in part used for cutlery working until the late 1990s, and the premises were hired as a setting for television Victorian costume dramas. Certainly up to the time of the modernisation and refurbishment, this was Sheffield's best remaining integrated works for the manufacture of edge tools, cutlery and files.
As a core part of the Georgian and Victorian extension of Sheffield centre with its grid of cobbled streets, the remaining buildings provide a feel for the expanding town of the day – minus the grime, dirt and pollution.
"Austere vision"
Cleaned up and now with desirable urban residences, boutiques, cafés and educational facilities, the Butcher's Works site does provide a glimpse of the past in the present – albeit a gift-wrapped and sanitised version.
The premises as they are today were developed by William and Samuel Butcher and date mostly from around 1860, but they incorporated the earlier works (c. 1819) and face Eyre Street.
There were two cart entrances, which are still visible, though closed off, and the older buildings are of three storeys. The later works had four storeys with a tall (130-foot) façade onto Arundel Street, presenting a very austere vision – a sharp contrast with some rather more grand works of the time.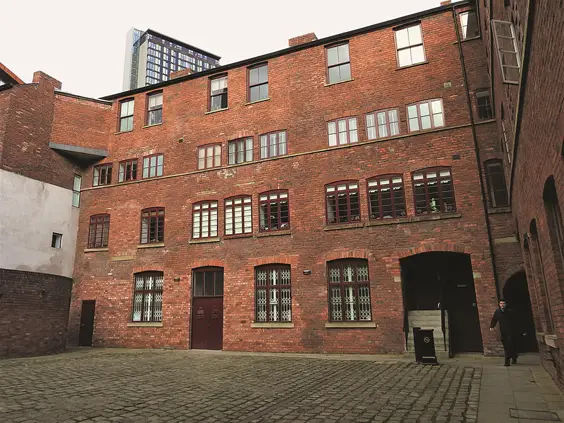 "Curved wall"
The centre of the yard is dominated by a huge chimney and at its base were privies concealed behind a curved wall to screen them. The stone-flagged yard was surrounded by workshops, a second-floor grinding hull, and fireproof brick vaults on the ground floor and first floor.
It is hard to appreciate the reality of the Butcher's Works in operation from the cleansed and scrubbed building of the twenty-first century; we see them without the noise, the smoke, the grime, and even the people. There were also the ubiquitous animals, which helped power and transport the products and raw materials of the Industrial Revolution. The premises and streets would have had horses, dogs, and of course, rats.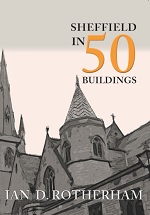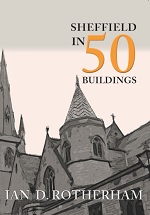 'Sheffield in 50 Buildings' by Ian D. Rotherham is published by Amberley Publishing, £14.99, ISBN: 9781445663340