The Black Bull, Sedbergh – Review
By Karl Hornsey, April 2022
Sedbergh has always been something of an oddity to me. Its location in the vicinity of the North Yorkshire/Cumbria border has always given it a hybrid feel, which is no bad thing considering the majesty of both of those counties. It feels like the Dales, but looks a bit more like the Lakes, and officially it's in Cumbria, but part of the Yorkshire Dales National Park. So that's clear then.
Having visited the town on several fleeting occasions in the last few years, we finally had the opportunity to stay for an evening, and I suspect there are few, if any, finer establishments at which to stay than The Black Bull. Perfectly located on the main street through the town, yet maintaining some fine views from the upper floors, this is a very special place indeed.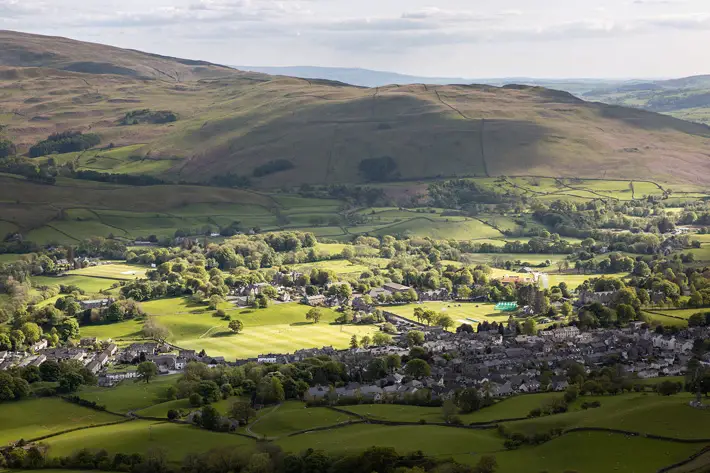 "A place for all"
Like the town, it's hard to pinpoint what The Black Bull actually is, not that it matters of course, as it's exceptionally good at being all things to everyone. Part pub, part restaurant with rooms, part 17th-century coaching inn – it's all of those and more, without losing sight of what matters – providing high quality food and drink in a warm and friendly atmosphere to locals and tourists alike. And on this score, it's very hard to fault.
There's clearly a passion here to serve 'fine dining' quality food, but without the pretensions that can often come with that idea. This is much more relaxed, from the décor to the staff attire to the cosy bar area with log fire, this really is a place for all – whether you've wandered in soaking and starving from a day hiking in the fells or cycling the stunning local scenery, or for a special occasion that merits a special meal to match.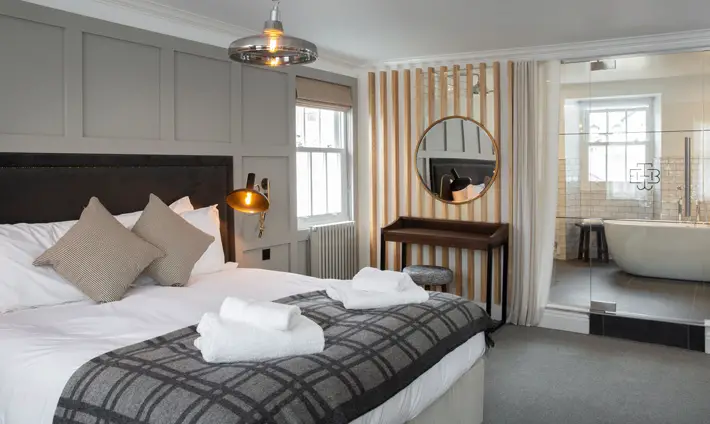 The Black Bull has been transformed in recent years by owners James and Nina, who have maintained many of the quirky features one would expect to find in a centuries-old coaching inn, while introducing all of the mod cons that are required by 21st-century travellers. First impressions are of a large open-plan bar area, well stocked with local ales and spirits, and wine from far afield, and of a team of staff who are friendly, knowledgeable and happy in their work. And first impressions matter. In this case setting the tone for a thoroughly enjoyable stay.
We were on the top floor in one of the 19 rooms, and here was the first sign of that little bit of luxury that goes a long way. While the bedroom and seating area were lovely to look at and relax in, it was the bathroom that took the eye, with a huge glass window and door opening out to a Victorian-style white tiled bathroom and shower area, spotlessly clean and replete with local Sedbergh Soap toiletries and beautiful soft towels.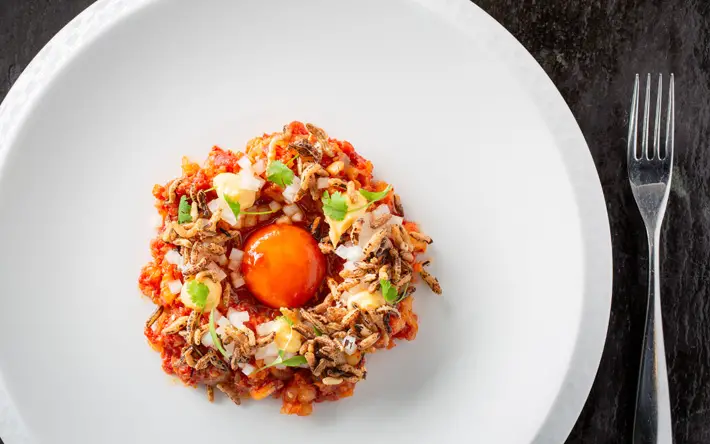 "Knowledgeable about the produce"
A stroll around the town, exploring all of its understated character, tiny alleyways and charming features, was the perfect way to prepare for an evening meal that we'd been looking forward to for some time – and we weren't left disappointed. Again, the staff were attentive without being overbearing, and knowledgeable about the produce on offer, which is important in a restaurant that serves up several ingredients and combinations that are definitely and deliberately out of the ordinary. With James hailing from the area and Nina being born to Japanese parents, it's easy to see how the menu is inspired, and their combined imagination and flair shines through in the cooking.
We passed over the likes of ox cheek and scallops on the starters menu and opted for the lamb faggot with spelt and salsify, and the pork belly with XO and allium, both of which were incredibly tasty and intense, accompanied by hunks of the most delicious bread I think I've ever had the pleasure of eating.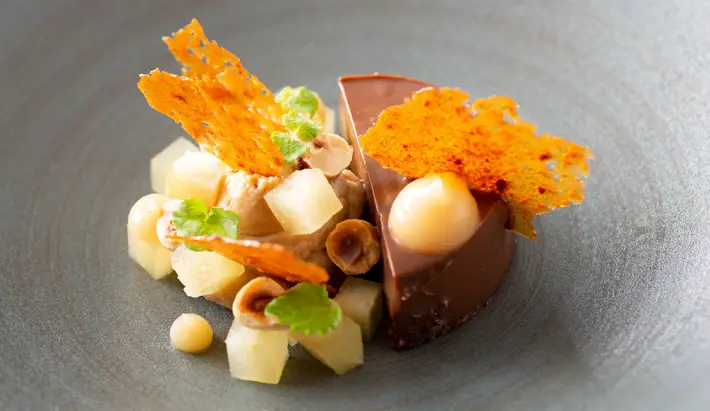 Options for the main course included Howgill Hereford Beef Pie, Herdwick Lamb, and Seabass with Octopus, but we stuck to our relatively meaty evening and chose the Wild Lakeland Venison with Hokkaido and Pappardelle, and White Beef Sirloin with Pancetta, King Oyster Mushroom & Potato Pie. The sirloin simply melted in your mouth and the accompanying sauces were deep and rich, with the chefs clearly enjoying showing off their techniques, including with the tiny pie, that was beautiful to look at and almost too interesting to eat.
The combination of venison with the pasta wasn't something I'd before, but would definitely try again. This is seriously high-end quality food, accompanied by an incredible wine list, and we thankfully still had room for dessert, which for us was a dark chocolate delice and a take on the classic sticky toffee pudding.
"Fantastic place to stay"
As well as the restaurant, there is now a developing outside eating element to The Black Bull, with the Stables & Meadow area at the back of the building being turned into a great place to eat informally, including stonefired pizzas and the chance to visit the two Tamworth pigs who were enjoying themselves almost of much as we were. This really is a fantastic place to stay, to eat, to drink and to relax.
The Black Bull offers up something for everyone and the owners and staff deserve all the credit in the world for not only getting through these last couple of challenging years, but for heading into 2022 with one of the best offerings available in this incredible part of the world.
The Black Bull, 44 Main Street, Sedbergh, Cumbria, LA10 5BL
Room prices start from £139 based on 2 adults sharing a Classic Room on a B&B basis.
Tel: 015396 20264
E.mail: bookings@theblackbullsedbergh.co.uk
Web: theblackbullsedbergh.co.uk