Exploring The Southern Hemisphere: Adventure Travel Guide
With a winter chill in the air, a summer vacation to the sunny and hot southern hemisphere is too tempting to pass up. Known for incredible natural wonders, historical sites and buzzing cosmopolitan cities, you will struggle to settle on just one location.
From sunbathing in Brazil to hiking historic mountains in Cape Town, carefully research each country's rules and regulations before setting off. Questions like 'Can you fly with a vape in Australia?' should be answered before you board your plane to paradise.
Cusco, Peru
One of the biggest goals for many avid travellers is to visit all Seven Wonders of the World. And if you find yourself in this group or simply want an unforgettable holiday, Cusco should be on your must-visit travel list.
Home to the famous Machu Picchu, the best time of year to visit this superb location is during winter time, from June to August. While temperatures won't get much higher than 19 or 20 degrees Celsius, the clear blue skies and warm sunshine will more than makeup for the winter chill. Furthermore, this is peak tourist season, as the lack of rain makes sightseeing and trekking up this historic mountain far easier.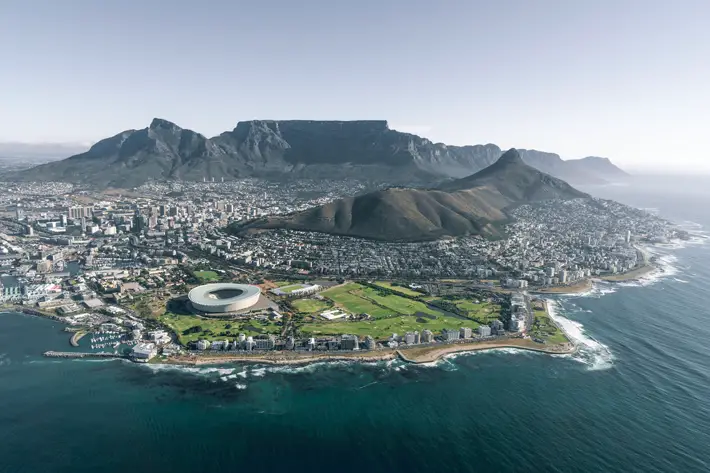 The Serengeti, Tanzania
For the ultimate African safari experience, book a dream vacation to the Serengeti. The Great Migration, a historical event that happens each year between July and November, sees massive herds of wildebeest, zebras, gazelles, giraffes, elephants and many other land mammals cross the great plains between Tanzania and Kenya.
This incredible sight is a massive tourist attraction, meaning you will likely have to compete with others for the perfect shot. If you prefer a quieter visit, head over between December and March, when the grass is shorter and the tourists are far fewer. Furthermore, it is calving season, when an estimated 8,000 babies are born daily across the southern plains.
Cape Town, South Africa
South Africa has long been a popular holiday destination for northern hemisphere tourists. And for those wanting to get the most out of their vacation, the capital city of Cape Town (one of three capitals) is the place to be.
A visit to this beautiful city will allow you to hike the famous Table Mountain mountain range, swim in two very different oceans- the Atlantic and the Indian-, walk through forests and encounter the unique and rare Fynbos flora that is only found here. While the city typically experiences a winter rainfall climate, the weather can become somewhat volatile, including a strong summer wind and rainy days, so come prepared with warmer clothing options.
Kangaroo Island, Australia
Summertime is the perfect season to visit kangaroo island, when wildflowers are in full bloom, and much of the local wildlife is giving birth. Australia's third largest island, located off the coast of Adelaide in South Australia, is guaranteed to deliver the ultimate wildlife viewing for any tourist lucky enough to visit.
Kangaroos, tammar wallabies, koalas and penguins are just some of the native wildlife that call this island home. In addition, you can enjoy stunning walking trails in the Flinders Chase National Park or view a massive sea lion colony at the Seal Bay Conservation Park. Although a lot of the island was devastated during the horrific wildfires of 2020, this incredible location is quickly returning to the natural gem it once was.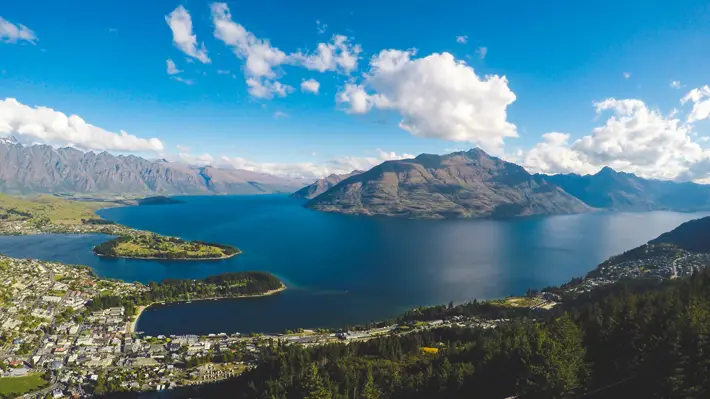 Rio de Janeiro, Brazil
Summertime in Rio de Janeiro is hot, with average temperatures in the high 30s and coupled with high humidity. However, despite the scorching weather, it is a popular holiday destination, with many tourists flocking to the city for the famed Carnival, with takes place in late February or early March.
A trip to Ipanema Beach is worth the hype, with its golden sand and crashing waves, ideal for surfing, swimming and soaking up the sunshine. However, the stretch of beachfront known as Cariocas is the main attraction for many, setting the stage for some of the best people-watching in the world. From beach soccer and food vendors to tanned beauties in barely there bikinis, the laidback attitude and party atmosphere is intoxicating.
South Island, New Zealand
New Zealand is a country that is divided into two islands. The North Island, which is smaller in size but more densely populated, is known for sprawling beaches and buzzing cities, including the capital Wellington.
However, the South Island is known for its natural beauty, with farmland as far as the eye can see, breathtaking mountain ranges and Fiordland National Park, located along the southwestern coast. Often described as having one of the 'finest walks in the world', the four-day Milford Track covers 33 miles from Lake Te Anau to Milford Sound.
Visitors will be treated to various environments, from ancient rainforests to beautiful mountain passes. Simple accommodation is provided en route, with the trek ending on a boat ride.
The Galapagos Islands, Ecuador
Although summer is the peak time for tourists to the majestic Galapagos Islands, it is also the rainest time of year. From December to May, the waters are warmer, making them the ideal place to enjoy snorkelling and scuba diving adventures.
These islands are home to some of the rarest animals in the world, including ancient tortoises, blue-footed boobies, sea lions, Darwin Finches and dozens of others living a carefree life in an environment free of large predators. The islands can be reached via direct flights from Ecuador's mainland or by various cruise options.
Antarctica
If you hope to tick this winter wonderland off your bucket list, you must visit between November and March. During the southern hemisphere's summer, the temperatures are warm enough for ships to pass through the ice barriers and allow visitors on-shore excursions.
Antarctica is considered the last true wild wilderness on planet Earth. It is a fragile ecosystem consisting of different microscopic organisms, massive marine life and an ever-changing landscape of ice. Cruises vary from one to three weeks, depending on the company you choose, but nearly all leave from Ushuaia in southern Argentina.