What Services Will Help You Choose a Movie?
Choosing the right film can be a daunting task. There are numerous genres, and even within a specific category like drama, there are countless options. That's where RatersApp comes in. This online service provides movie ratings and reviews, making it easier for viewers to choose the right film for their mood. In this article, we'll take a closer look at how RatersApp can help you find the best drama movies to watch.
Which drama movies are worth spending your time on?
Drama movies are an excellent way to get lost in a story and experience a wide range of emotions. However, not all drama films are created equal. Some are captivating, while others can be downright boring. Here are four drama movies currently rated highly on RatersApp:
1. White Noise Film – Absurdist comedy-drama film, adapted from the 1985 novel with the same title by Don DeLillo. The story follows the life of an academic and his family whose lives change after an air contamination accident near their home.
2. After Film – A coming-of-age drama that follows the romantic relationship between two college students. The film deals with issues like identity, family expectations, and personal growth.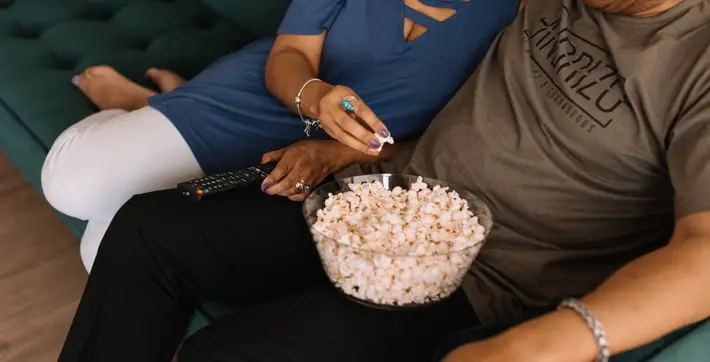 How can RatersApp help you choose a drama movie?
RatersApp is an online platform that provides movie ratings and reviews from real viewers. Here are a few ways in which RatersApp can help you find the perfect drama movie:
● Wide Selection – RatersApp has an extensive database of movies, including a vast selection of drama films. With so many options, you're sure to find something that suits your preferences.
● Ratings and Reviews – RatersApp's ratings and reviews come from real viewers, so you can trust that the feedback is genuine. The ratings are based on a five-star scale, and the reviews provide valuable insights into the film's themes, pacing, and acting performances.
● Personalized Recommendations – RatersApp's algorithm uses your previous ratings and viewing history to provide personalized recommendations. This means that you'll get movie suggestions tailored to your preferences, making it easier to find the perfect drama film.
● User-Friendly Interface – RatersApp has a user-friendly interface that makes it easy to search for movies and read reviews. The platform is easy to navigate, so you can quickly find the information you need to make an informed decision.
In conclusion, RatersApp is an excellent resource for movie lovers looking to find the perfect drama film. With an extensive selection of movies, ratings and reviews from real viewers, personalized recommendations, and a user-friendly interface, RatersApp makes it easy to choose the right movie for your mood. So, the next time you're in the mood for a drama film, head over to RatersApp and start exploring. You never know, you might discover your next favorite movie.