STM Goods Myth Backpack 18L – Review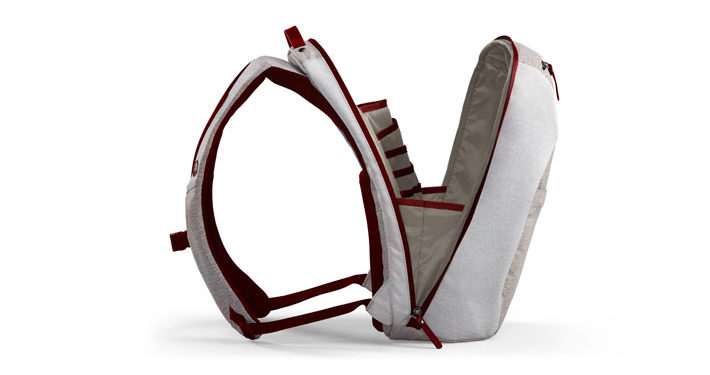 By Ryan Madin
Price: £99.95
Overview: The Myth Backpack 18L is a feature packed way to protect your tech while you are on the go, allowing easy storage, access and comfort at the same time.
What STM Goods Say:
You can have a bag with style or one with substance, but not both… or so we've long been told. But that fable has officially been debunked. This amazing backpack will please the right brain with its fashion-forward looks, while satisfying the left brain with an array of groundbreaking features.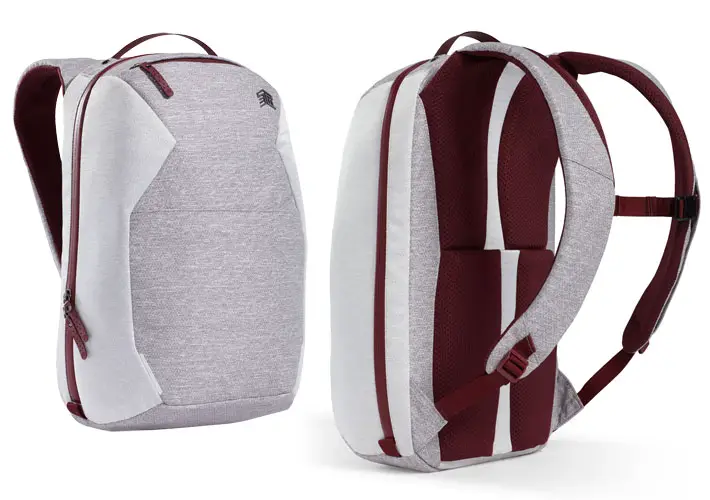 Features:
This backpack is packed with features, to a level I've never seen before. The Myth Backpack comes in both 18L and 28L capacity for your needs. For this review I will be looking at the 18L version, but they share a lot of the same features. The 18L can accommodate most 15″ screen laptops and the 16″ MacBook Pro.
Where many 'laptop protection' packs use a foam padding design, the Myth Backpack uses a proprietary SlingTech feature, with extra padding and gapless corners that suspend your device away from the edge of the bag, isolating it from the bump zone when dropped or placed on the ground. The Myth also features a remarkable CableReady system that lets you charge on-the-go with out-of-sight routing cords through the backpack. They have also added an inventive AirPod pocket and earbud keeper so safely and tidily store your earphones.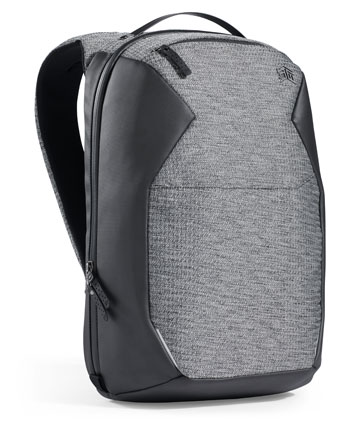 The PassPort luggage pass-through securely and easily connects your pack or brief to other baggage items. It's basically a sleeve on the back which the handle of a case can slip through, holding the backpack securely on top while you drag the case to your destination. This is also integrated with the lumbar support of the back panel.
An air channel back-panel-and-yoke system is designed to wrap around you and provide improved weight distribution. In other words: maximum comfort.
There are 14 different pockets, not including the main section, all designed with specific features. Some for power banks, with cable management, some for stationery, sunglasses, notebooks and some that are generic pockets of multi-use.
The Myth 18L also features an AirPod pocket offers quick, easy access to your wireless head-phones. A dedicated place to keep ear buds safely stowed, corralled, and untangled. TPU coated webbing handles with rivets ensures durability and water repellent C6DWR coating applied to fab-ric. Reverse coil zippers protect teeth, keep moisture and grunge out. There is also an internal fleece lined sunglasses pocket.
My Experience:
On first inspection, this bag didn't seem like my kind of thing. I wasn't a fan of how it looked, and I wasn't sure how necessary all the features were. I have a backpack I use for work which has a generic laptop screen, a bucket main section and two front pockets. Everything I need, or so I thought. After putting all my stuff into the Myth 18L, it quickly became clear that it was a lot more organised. A place for everything and everything in its place. After using the backpack for a couple of weeks I did start to realise why the features were there. The way it is designed means that there is no shifting or movement when you are on the go. The weight is distributed well, and you don't feel the backpack pulling you down like you can with regular bags.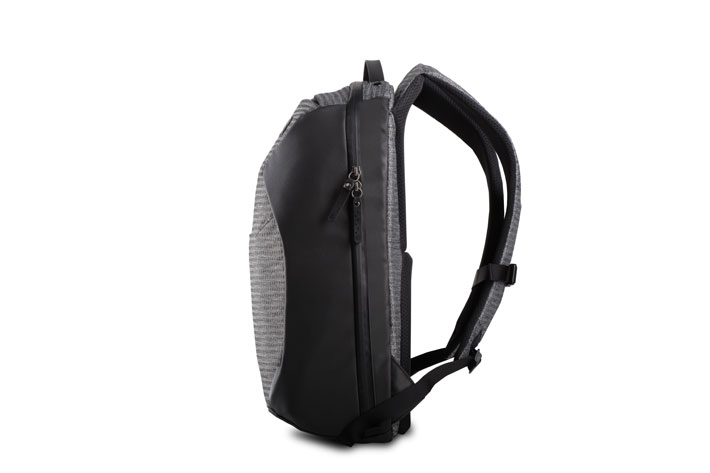 The way you can organise all of your stuff is great. No more digging around to find a pen, nor more bent and tattered corners of notebooks, everything is secure. There's still probably too many features for my needs, but for someone who commutes via public transport, walking or cycling, it is brilliant. If you carry a lot of tech with you, working in IT or the like, it is a brilliant solution for keeping everything together, safe, secure and organised. I usually carry a laptop and charger, a work phone, personal phone, chargers for both and a power bank, alongside notebooks, stationery, keys, sunglasses and any other documents I might need, so having a place for all of these, out of each other's way, secure and accessible has been amazing.
My only two issues are as follows: the styling isn't for me. I have the grey and black version and I'm not keen on how it looks.. However, that's just personal preference and if I was looking for a functional backpack, the styling wouldn't be my main requirement. It does come in a verity of colours and the blue especially looks really nice. The other thing I would like is an external water bottle pocket, just so everything inside is better protected from leaks, and so that your water is accessible at all times. Apart from that, I'm impressed by this backpack.
It's always good to look at alternatives, so if you're looking for the best Swissgear backpack then there are plenty of options online.
The Verdict:
The STM Goods Myth Backpack 18L is a brilliant bit of kit for the tech lover, IT worker or the lugger around of too much stuff. I was impressed by the features, the comfort and the design. I'd definitely recommend the Myth Backpack to anyone looking for a good way to transport their tech.
The 18L has an RRP of £99.95 and is available from Amazon.co.uk