An Interview with Mark Webber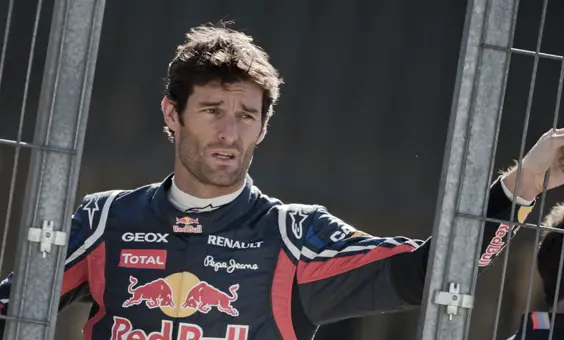 Mark Webber Interview
Pedal to the Metal
He may have brought charisma and controversy to Formula One but world-class racing driver Mark Webber has no regrets about leaving the premier circuit. Now driving for Porsche in the FIA World Endurance Championship, his new book Aussie Grit reminisces about the highs and lows of driving in the greatest racing league in the world
"It was a nightmare!" he says. "You look back at some of the naivety. I was so pig headed trying to get things done that you look back and think, god I was ambitious, or how different scenarios could have played out. So it's quite funny and on reflection it was quite rewarding."
Says Webber on the process of writing Aussie Grit his new book charting his incredible rise from a Queanbeyan boy to a Grand Prix winner, including a double win at Monaco, the crown jewel of F1. Written in the brash, honest and friendly style for which he is known you can certainly expect a few revelations in and out of the cockpit.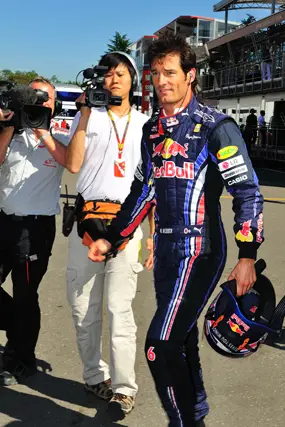 "You realise that there were a lot of massive milestones along the way, even before I got to Europe, let alone starting out. And then there's the people that you take granted, that you met and hung out with, the good, the bad and the ugly. Yeah it was great to do it in the end."
"Tensions"
After 12 years behind the wheel at Formula One, it's no surprise the Australian, driving superstar has a few tales to tell about his time in the premier, racing league; starting out with Minardi in 2002 Webber soon had a reputation as being one of the most well liked drivers in the paddock, and his warm, Aussie charm delighted the media.
In 2007 after stints at Jaguar and Williams he started getting real success. As part of the Red Bull team he achieved his first F1 win at the 2009 German Grand Prix. Whilst it was certainly a special and prosperous phase in his career their six year relationship eventually turned sour when tensions between himself and teammate Sebastian Vettel reached boiling point at the 2013 Malaysian grand Prix.
One of the most talked about events in Formula One history, it raised a lot of questions about the 1 and 2 strategy most teams have and the control those in the cockpit have over the drivers. Surprisingly he decided to begin his memoir with an account of that pivotal day. He explains: "I could have started it with Le Mans in 99. Or started it with being upside down and fearing for your life. Something that would grab people. Or growing up in Queens kicking a football. But there was a lot of stuff that went on. It's probably not all what people believed happened at the time in the media or whatever. It's just exactly what did go on."
"Passion"
Admitting he was more than ready for a new challenge, he now races for Porsche in the World Endurance Championship. Whilst not as high profile as the glamourous F1, the WEC has a far higher intensity. It makes 52 laps around Silverstone seem like child's play.
"There's no dark horses, no smoke and mirrors. It's just special people with a genuine passion for this beautiful hobby that they have. You don't come across that in F1" says Webber. One of the highlights of the GT circuit is the legendary Le Mans. A 24-hour race which he describes as a "classic car race". It's something that he holds in high esteem, despite the frequent bad luck he has had on that track. This year's event was no different for Webber, who looks back positively.
"It was a sight to behold and it was a sight to be involved in. And we were scraping for second at the end there. It's old school – light, night, rain, driver sharing. There's so much traditional land still in the event and I love being a part of it."
'Aussie Grit' by Mark Webber is out now in hardcover and E-Book format.