An interview with Imelda May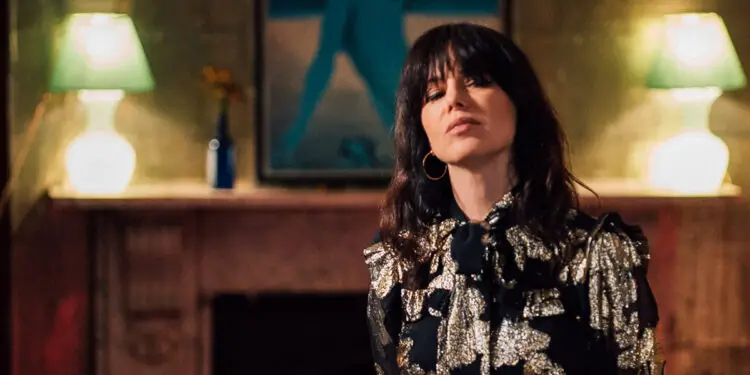 Imelda May talks to @Roger Crow about her new album, songwriting, and why gigs are like sex…
Hi Imelda. I loved your 2017 gig in Hull – an amazing show.
I was talking to everyone about Hull after that. I didn't know Hull was so beautiful. It's such a gorgeous place. I went for a run all the way around and I couldn't believe it. I love the balance between the new and the old. It's just so vibrant. There's a lovely vibe to it. Really creative. There's a new life feel to it, which is lovely.
I like the fact the gig was both epic and really intimate as well.
Oh I'm delighted you said that. Yeah, I love gigging; I've gigged since I was a teenager. It feels right to me, being on a stage. There's almost an escapism to it. I love being in a studio and I love writing, but when you get into the music business, there's more business than you'd prefer, you know? There's a lot to do, especially with an album coming out and you're working on loads of lovely things. I think it's my responsibility as an artist to go on a journey, without sounding cliched, and bring the audience with me. I remember Bono telling me "It's like sex", and he's right. You work up to it and there is a massive climax at the end (laughs). Some audiences are more timid than others, and some are ready to go. So you kind of get to know each other a little bit. By the end when you're familiar with each other you can totally go for it and have fun, so I do think it's important to have intimacy and a wild time. You need both. You definitely need dinner before you climax (laughs).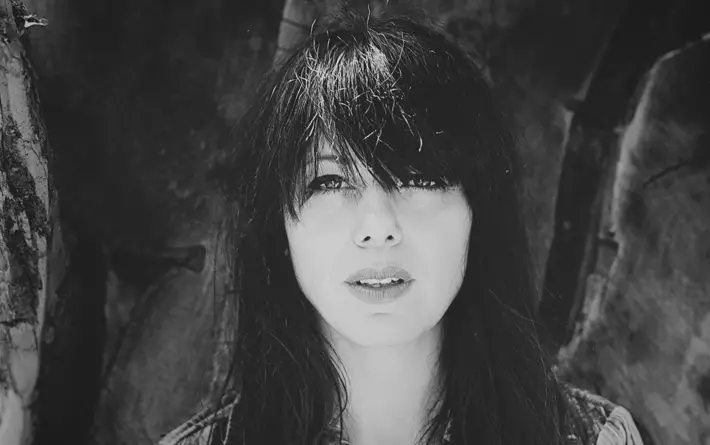 For me there is a real cinematic appeal to your new album, 11 Past the Hour.
What was the inspiration for you – was it a mix of the epic and intimate? Yeah, when I'm writing I don't think of it as an album when it starts. It's too much to think about. So I just take it song by song. And I just immerse myself in writing what I feel and say what I want to say. I don't mince my words anymore like I might have done before. I say exactly what I want to say. When I'm writing… It's almost like a diary. It's a lovely way to process my thoughts; to work on them and give them some beauty. Then at the end of it all I overwrite. Then I look at it and see what might make a nice album what complements each other more… what works together as a vibe, and then I place them where I think they should be placed. So they can take you somewhere, because I like to do that; I like to listen to albums and I like to be taken… I like to trust the artist. And go with them, and see where they're going to take me. And I hope the people do that with this album.
It's quite an emotional album at times, or maybe we notice it more because of lockdown.
I'm happy to accept all the emotions a little bit. I've realised as time goes on you don't have to be happy and strong all the time; sometimes there are vulnerable moments and those are the moments that link you together. With emotions you should allow yourself to feel all of them. That's the same with songs and albums. I just allow myself all of it and hope people connect. We're all very similar in a way and we all have all of the feelings, especially in lockdown. Hourly! (Laughs).
Your voice sounds great. Has it changed over the years?
Oh, it's a good workhorse. I've sung for so long. I'm very lucky. It does soften when I'm not on tour. There is more softness to it when I record and I can still screech, but when you're gigging every night, sometimes you can lose the little delicate parts of it because it's a muscle. It's like an athlete you know? Peter Gabriel once slept in his studio because his voice was different first thing in the morning.
Have you ever done that?
Yes, I slept in the studio, but not because I was trying to get a deeper sound (laughs). I just thought, 'What's the point in travelling all the way back home and I'm coming in first thing in the morning?' When it's 3 o'clock in the morning you think, 'I'll just curl up on the couch'.
You also do your own backing vocals.
I always have done. And I love that I don't know what they're going to be. I tend to do my vocals last because I love to soak up the vibes… of what everybody else has done. And then I can toy with my vocals over what they've done. I have so much fun in there. And I never know what's gonna come out. I just go for it and then I figure out what sounds good. I'm lucky that I can do that.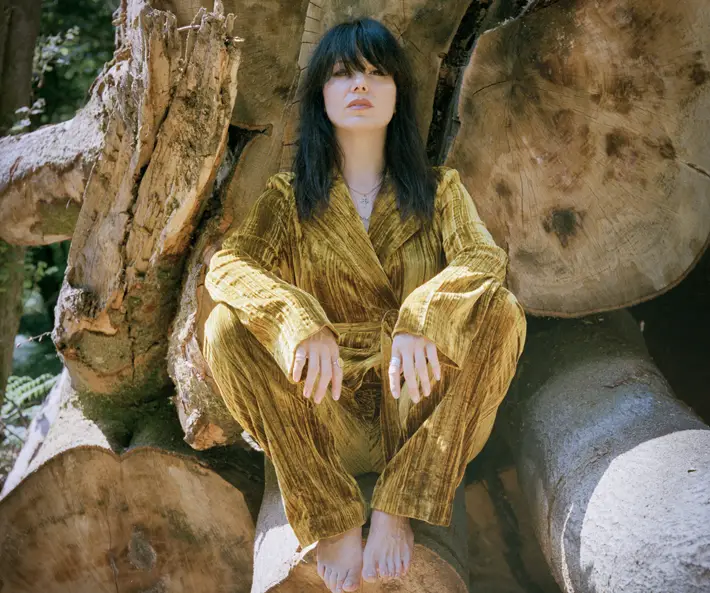 I love most of the tracks, especially 'Just One Kiss', but do you have a favourite song on the new album?
Yeah, they are all personal to me. There's a couple that I left off that I wish I didn't. 'Solace' is probably one of my favourites for the pure reason that I wrote that as a poem. My friend Pedro, who I was writing with, said, "Let's turn this poem into a song", and I never do that. I keep them separate. And we hardly changed it at all. So that was a new thing for me.
It must've been great to work with the likes of Ronnie Wood and Noel Gallagher.
Ronnie is a massive lover of life, and his vibrancy is contagious. He is just amazing. I was on his last album, and he said he'd be on mine. Bono introduced me to Noel years ago and we stayed in touch. I'm a massive fan of Noel's and I love his High Flying Birds. 'Just One Kiss' was crying out to be a duet, and I was delighted when he agreed to be on it. His voice is just incredible. He just brings such a great vibe, you know?
Thanks for your time. Your music has helped me a lot through lockdown.
Thank you. Music and art have really stopped us from falling.
Imelda May's new album '11 Past The Hour' is released on 26th April
images: Eddie Otchere