Stay In a Grand Castle in the UK and Ireland
The United Kingdom is blessed with many beautiful castles. Each of them is rich in history. Most sit in stunning locations and some have been visited by kings, queens, presidents, and celebrities. Perhaps this is why people from all over the world look to the castle industry to book their accommodations while visiting or vacationing. There are many selections in many locations and you will find most you can book without having to win the lottery first.
You will find some castles serve as a bed and breakfasts and others offer full luxury hotel services. Some have accommodations for weddings or conferences and others offer self-catering accommodations so you can truly be the Lord or Lady of the manor.
Below we will share some of the most popular castles that offer overnight guests. Click here for more information on these castles.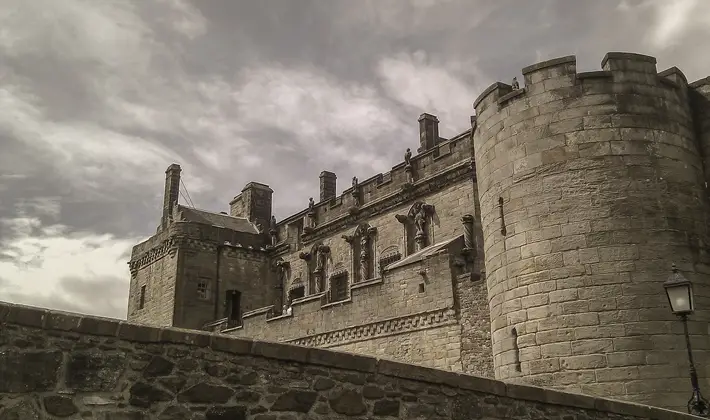 Amberley Castle, nr. Arundel, West Sussex, BN18 9LT
This 900-year-old castle houses a luxury hotel second to none. It features a full restaurant with a gourmet menu, stylish spa bathrooms. The grounds are meticulously kept and you are guaranteed your privacy with the 9-foot walls and stressing the importance of freedom for their guests.
Each of the 19-bedrooms is uniquely designed and furnished with antiques and fine fabrics. You will step back in time and see the coat of arms of the previous families who owned the castle as well as suits of armour and other important items of that era. But you will enjoy all of the modern conveniences you need for a luxury getaway.
Cornhill Castle Hotel, nr. Biggar, Lanarkshire ML12 6QE
This 19th-century Scottish castle was once the home of a wealthy East India merchant. The building sits impressively beside the River Clyde. The castle has been carefully restored to its original French Renaissance style but it has been given all modern commodities. Guests are offered peaceful and comfortable suites and the highest standards of food and service.
Langley Castle, Hexham, Northumberland, England
Langley Castle was built in 1305 during the reign of Edward III. Today it is one of England's few medieval fortified castles left with its original integrity of the design. Staying in this castle/hotel offers guests the opportunity to explore Hadrian's Wall and the Northumbrian countryside. Southern Scotland is nearby, and there you can enjoy Edinburgh. The English Lake District and Yorkshire Dales are a 2-hour-drive.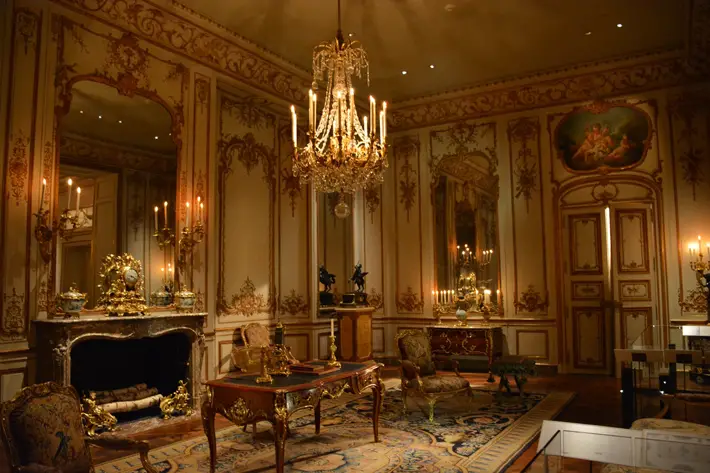 Thornbury Castle, South Gloucestershire, England
There is no castle in the UK that can rival Thornbury. While the castle was officially built-in 1510, some parts of the castle actually date back to the 1300s. One of the most popular attractions for guests of this historical hotel is the active vineyard which is more than 500 years old. The Castle has a long history of royalty who stayed here, many of which came to an early and unexpected death.
The Thornbury was the honeymoon castle to King Henry VIII and Queen Anne Boleyn. You can tour the room they shared. They were formally married in 1533, and in 1536 King Henry VIII had the Queen beheaded for the crime of treason. During their 3-year marriage, they had a daughter who would become Queen Elizabeth I. Under her rule, her mother was venerated as a martyr.
Dromoland Castle Newmarket-on-Fergus, Co. Clare, Ireland
If you want to experience Ireland's finest castle hotel, look no further. You will feel like the highest of society where you are surrounded by luxury and Renaissance beauty – and are served by the best.
Dromoland has traced its history to native Gaelic Irish families of royal heritage. The old-world elegance is preserved but modern-day comforts are added discreetly. This castle is one of the most desired locations in all of Europe. Dromoland Castle was once the royal seat of the O'Brien clan, direct descendants of Irish King Brian Boru.
If you ever get a chance to travel through the UK or Ireland, you owe it to yourself to learn the history of the castles in the area – then book some nights there. Dream of what it must have been like to live in one of these marvels of stone. And as you are being served and taken care of, imagine how it must have been to be royalty. Because now, you really do have the best of both worlds.