An Interview with Anita Dobson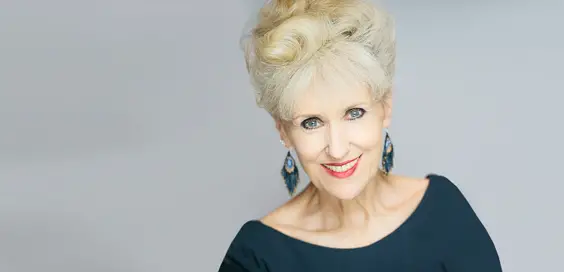 Actress Anita Dobson is one of the stars of Hull New Theatre's version of Cinderella. She talks to Roger Crow about a lifetime in showbusiness, the joy of panto, memories of EastEnders, and what it's like being married to Queen's Brian May…
What can we look forward to when you play Hull?
Well at the moment it's a very jolly company and we're having a lot of fun putting it together. It's starting to come together, which is really exciting. And I think it's going to be such a lovely show. We've got some fantastic dancers. They're amazing. And it's a lovely cast of principals, so fingers crossed it's going to be all right.
And presumably your co-star Bernie Clifton will have his ostrich with him?
He certainly will. He is fabulous. I'm loving working with him. He's just divine.
Where do you get the energy from?
It's funny, I was talking to Bernie about that, because we are both of an age. I think it's just about being positive. And actually wanting to be part of it; you still want to be a part of everything. And to feel that you're having fun and it's full of joy, so that's why we're here. And that's why we're still doing it, and as long as my legs don't give way, I will be here.
"I couldn't resist it"
Is this your first panto in Hull?
It is my first. I've been here once before. I did a tour of Hello Dolly many years ago, and I came here for a week then. But I've never done a pantomime here so it's my first time.
And we can expect to see more of you in 2019 is well?
Yes, I'm going to be in Annie in the New Year. The management that I'm working for are also the management that are doing this panto. When they had an opening, because sadly one of the Chuckle Brothers died, and they needed another headliner, they rang me up, so I thought I'd come back out of the cupboard and do another pantomime. I couldn't resist it, and I've never done Cinderell
So it's a case of going from Wicked to the Wicked Stepmother?
Yes, I tend to play the baddie. It's not a role that's strange to me. I'm used to playing villains and The Snow Queen, and I'll be playing Miss Hannigan in Annie, so I'm quite enjoying this part.
"It's passing the baton on"
We never forget our first panto, so which was yours?
It was Aladdin, and it was at the Hackney Empire. I was about four years old. And I think I did most of the show in the aisle with the performers. It must've been wonderful for them. My grandad said to my mum: "I think she's got sawdust in her blood". Which is the reason I fell in love with performing. I just love the whole ideology of telling stories in such a fun way. And that's what actors are. We're all storytellers. Fairy stories are such wonderful stories.
The great thing about panto is the stories are going to stay with kids for the rest of their life.
Well I think so. That one stayed with me, and it's a reason I've done so many pantomimes in my career – they are really, really important. Because children learn to love stories and learn to love fairytales and the characters, and find that they have a love of reading and a love theatre, then all to the good. It's passing the baton on isn't it?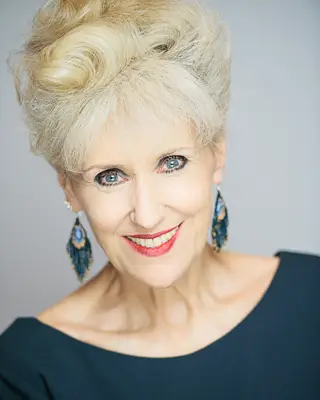 There have been so many highlights in your career. What's been a favourite?
I couldn't just list one, there's been loads. I've been very lucky because I kind of had my feet in both camps. I've done musicals and pantomimes and I've also done the Royal Shakespeare Company at the National, and quite heavy stuff. I'm a bit of a Jack of all trades really I suppose, but I wouldn't like to list one over another. Doing Frozen at the National was one. Obviously EastEnders. My very first Aladdin. That was wonderful. Doing Charlie's Aunt. The list is endless.
"Angie was a huge highlight in my career"
Have you had a chance to see any of the repeats of EastEnders on TV lately?
Do you know, I did catch a couple of them. It was a really strange feeling. I'm inordinately proud of them. Playing Angie was a huge highlight in my career. She was wonderful to play. But it was weird looking at her then, because obviously I'm a different animal now. I'm a lot older, my hair is a different colour. It was a bit like looking at a favourite cousin really. But I'm very proud of it. It's lovely seeing it. And knowing that people are still watching, and wanting to see her again. People used to say to me: "Oh why don't you go back (to the show)?", and now, having her back on the screen, it's solved that problem if you like.
How is it being married to the genius that is Brian May?
He is indeed a genius. It's not easy because he's got a brain the size of the world. He's inordinately clever. His mum said to me actually when we got married, "Don't think you're marrying a rock star. You're marrying an absent-minded professor". And that's what he is really. He could lecture you endlessly on Halley's Comet; on splitting the atom, dark matter, all sorts of things. On animal rights campaigning. On 3-D stereo cards. But he probably can't remember where his car keys are. He is a bit like my dad was. 'The house is dead when mum's not there' kind of thing.
Gwilym Lee, who played Brian in the film Bohemian Rhapsody, was quite amazing.
It was quite uncanny wasn't it? A very, very good portrayal.
So who would you play you in the film of your life?
Oh my God, I have no idea. But it would be great fun finding her.