How to Give Your Home Added Value
Everyone wants to make the most of their homes and to add value wherever they can. One of the best ways you can do this is to use what you already have. Additions may be costly and risky, so experts recommend that you should work with the space that you have and see if you can transform it into something more useful or attractive. Here is a list of different ideas for your home that can add value to your home whether you are looking to sell your property or just develop your home.
Upgrading or replacing the boiler
This is a purchase that can cost a lot upfront but can save you massive amounts of money in the long run as well as add huge amounts of value to your home. Having a modern and well-fitted boiler is essential for any home and is one of the first things that will be looked at if you are attempting to sell your property.
One of the many problems that people have with boilers though is finding someone reliable to fit them and maintain it. You should look to find professionals with a good reputation like Lacey Plumbing – boiler installation experts. With someone you trust fitting your boiler, you can rest easier and warmer at night.
Garden and outdoor space
Gardens and outdoor space have become a premium asset for any homeowner, especially after people have had to spend two years in their homes. If you have a garden or an outdoor space, then you should make the most of it. You can keep it simple and fresh by just adding a patio or decking or you can transform your garden into an entertainment space. Putting in the time and effort into your garden can make sure that you leave a lasting image on any visitors to your property.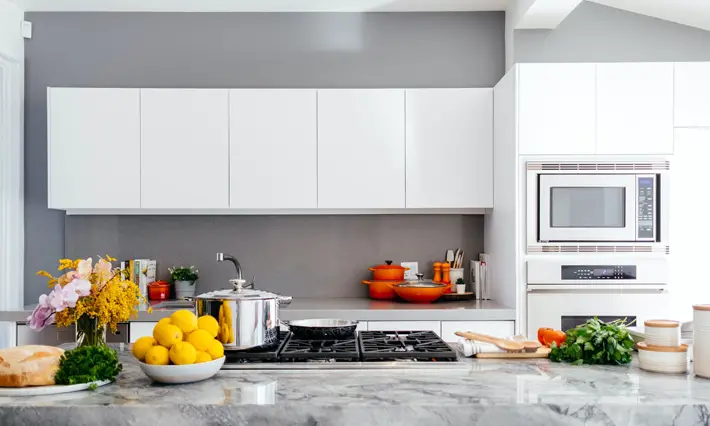 The kitchen
Kitchens are the heart of any home and there is nothing that will add value to your homes like a refurbished and stylish kitchen. It can be a room that you host in or cook up a feast in. If you can only afford to improve one room then this one is a definite contender. If you have the space, then you can transform your space into an open kitchen. A place where you can dine and host people.
If you are limited by space, then you should think about how you can utilize your fixtures and fittings. You can have cupboards that expand to give you more space or have fitted appliances that disappear from view. Equally, you can use your kitchen fittings as decorations. Try and think outside of the box to create a unique and attractive space. For instance, increasing your outdoor kitchen storage and adding cabinets to your outdoor kitchen can increase your storage space and keep everything organized. Many outdoor kitchens have built-in shelving and drawers to keep drinks and utensils conveniently accessible. This way, you can save time and stress when cooking for a gathering with family and friends.
Adding value to your home
You don't always need to break the bank to transform your home and add value to it. Look for underutilized space and for rooms and fixtures that need a refurbish. You can be surprised by how much even just a lick of paint can add to your home. Be creative and transform the space that you have.