What You Need to Know Before Buying a Property in DAMAC Hills in Dubai
Damak Hills is the first integrated community designed by DAMAC Properties. It occupies an area of almost 400 thousand square meters. m and is home to many well-kept gardens and green spaces. Villas, townhouses, and apartments in Damac Hills for sale are in high demand among Emirate and foreign investors.
Review
DAMAC Hills is located in the famous Dubailand area, which has gained popularity in the Emirati real estate market due to many off-plan projects and a developed road infrastructure connecting it with the main streets of Dubai. Away from the hustle and bustle of the inner city, residents of the community can enjoy peace, tranquility, and first-class amenities.
District location
The strategic location allows residents of the area to quickly get to the popular establishments and attractions of the city. The following streets cross DAMAC Hills:
· Hessa Street. One of the main streets connects the community to Dubai Marina and Barsha Heights;
· Al Qudra. One of the central streets connects Dubailand with the rest of the city. It also leads to Al Qudra Lake;
· Sheikh Mohammed bin Zayed street. A street that intersects with Hessa Street and stretches along the city's most famous attractions and entertainment venues. It also connects Dubai to Abu Dhabi, the capital of the UAE.
Property range
Each offer on the local real estate market is characterized by luxury and sophistication. This area is ideal for people who want to make a profitable investment in Dubai property. It offers all kinds of residential units sorted into individual clusters and buildings. You can also find interesting commercial premises here. Property owners in DAMAC Hills have access to every facility and service imaginable.
Reasons to invest in real estate in the area
Dubai's investment environment is generally stable and has high rental yields. Given the growing popularity of Dubailand, property owners in DAMAC Hills can look forward to the following benefits:
· high rental income;
· skyrocketing prices for residential and commercial units;
· diversification of the investment portfolio;
· the possibility of obtaining a long-term visa.#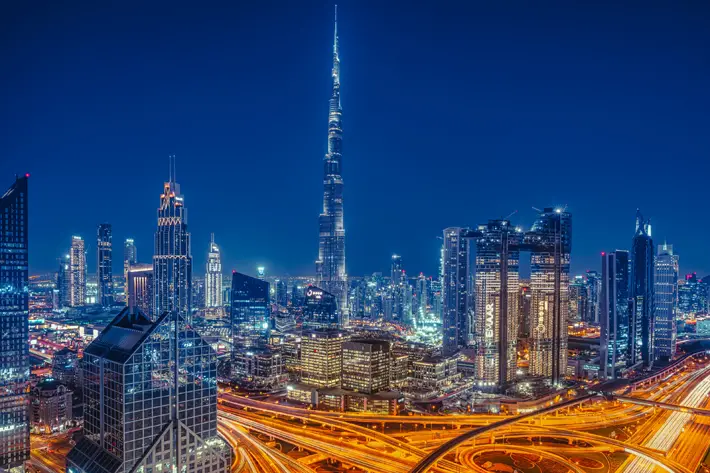 How does the buying process for cryptocurrencies work?
According to specialists, many developers allow you to purchase real estate in the emirate for cryptocurrency. There are developers with whom it is impossible to carry out such transactions, but this is not a problem since buyers can use the services of third companies in this case. The latter organizes cryptocurrency transfers from abroad to the UAE for a small commission.
As the specialist explained, this option will also be optimal in the secondary market, where the seller and buyer are individuals. The process is simple and safe: you only need to transfer the cryptocurrency, and professionals will do everything for the client. The entire procedure can take up to 12 hours.
If the buyer has no experience interacting with cryptocurrencies, real estate agency employees can recommend trusted partners who specialize in such operations. In addition, experienced agents have all the necessary information and will be able to explain everything in detail since cryptocurrency is currently a popular payment method.
Are there any restrictions
Experts note that the purchase of cryptocurrency does not have any restrictions. Only specific conditions, including transfer fees, may differ in this situation. In this case, there are usually no restrictions on the amount. Some developers even provide installments using cryptocurrency.
For transactions in the secondary market, the owner's consent will be required. If the developer offers payment in cryptocurrency, he can also provide a list of specific platforms through which the transaction can be completed. A specialist can provide detailed advice on this issue.
Assistance with buying property in Dubai
To find a property with a high level of profitability in DAMAC Hills or another elite area of Dubai, contact the highly qualified specialists of AX CAPITAL. The company provides assistance with selecting residential and commercial properties, full support at all stages of the transaction, property management and maintenance, and opening an account in an emirates bank.