Yay or Nay? Top Worst Kitchen Designs That We'll Never Want to See Again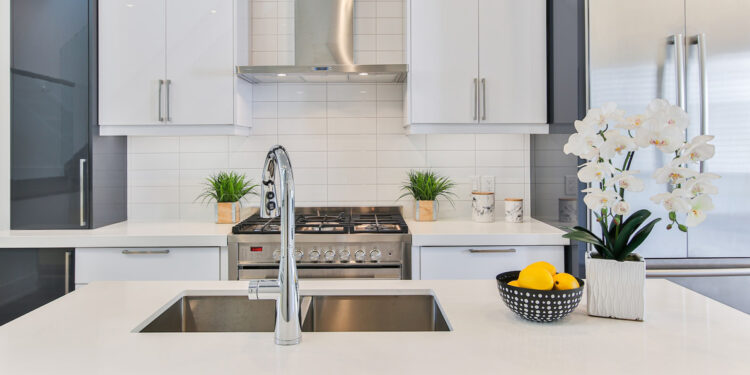 Having a kitchen is not a big deal. With white walls and a table with chairs, you can't go wrong with it. A dull kitchen is okay, but some past kitchen designs are what give us nightmares sometimes. Of course, sometimes these kitchens are the worst only due to bad architectural choices, such as this condo with only 1/4 kitchen where you can barely wash your dishes. In other cases, however, the house owners decided that kitchen doors needed to look like sofas to complete the look of their homes.
The designs on this list are not bad, but they're simply not practical and only worsen the look of a kitchen. Since kitchens must look trendy but remain easy to clean and visibly accessible, the design you choose for them must provide a tidy look. That's also because the kitchen is the easiest place in the house to get messy, which is why these things matter.
Regardless of who's at fault, we'd not want to see these kitchen designs again. So today, we look back on the nightmare kitchens that would make Gordon Ramsay quit his cooking career and start one in interior design.
Visually busy kitchens
We understand that having a sense of design is not everyone's cup of tea. Moreover, not all people have enough budget to design their kitchens, as Fiore di Cristallo. However, messing up with the designs, structures and colours will not only look terrific but will also make your kitchen visually busy. Therefore, it will always look deranged no matter how much you keep it clean and organised.
One thing you can do to avoid this mistake is to have a well-established colour palette. Depending on the overall aesthetic of your house, you can choose up to three complementary matching colours that will make your room have that flow. Most of the time, though, two colours are enough to create the perfect base. For example, great tone choices include grey and yellow, pale green and bubble-gum pink, mango mojito, and terrarium moss.
The materials you choose also matter. You can't just get a fake brick design for the walls and then a weirdly tiled floor. Ceramic tiles in neutral colours, bamboo or hardwood are usually the most durable and qualitative materials you can get.
Mixed styles
Another weird kitchen design is mixing different styles together and, for example, having modern appliances but choosing to design your kitchen in shaker style. Besides the fact that it doesn't make any sense, it looks like you don't have your life together and are just installing whatever you find pretty online.
What you should do is decide what you want. For example, if you're more into traditionalism, choose colours that match the old shaker kitchens, find some appropriate appliances and get shaker kitchen doors at the same time. If you like minimalism, try to stick with modern appliances, less coloured tones and fewer decorations also.
Although some modern styles encourage mixed designs, they don't all have to match. The goal is to find the balance between colours, wood types and finishes so that everything comes together nicely. You could try the following:
Add contrasting colours to your countertop and cabinets;
Choose bold and soft tones that complement each other;
Think about what you want to highlight;
Consider different materials, textures and styles;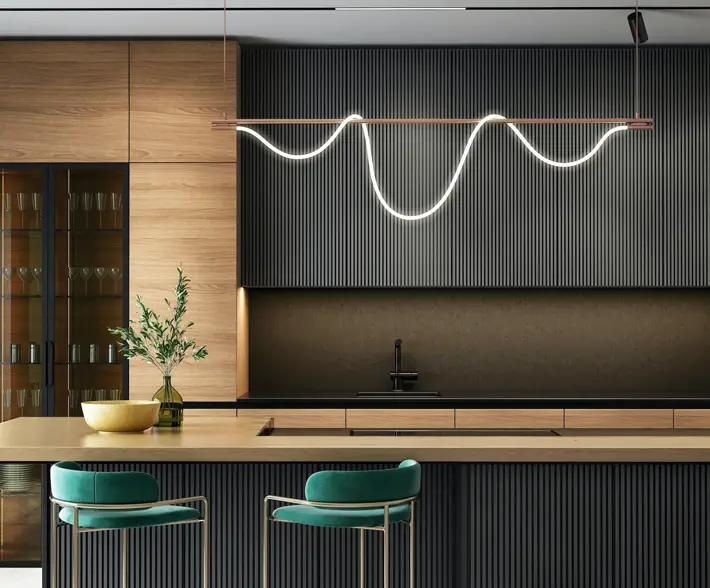 Over-personalisation
Look, we understand the hype of personalising everything you have, and it can be fun up to a point. For example, you can have as many photographs with your family as you like, but including them in your kitchen tiles or drapes is a nay from us. Over-personalisation tends to be more kitsch, which is something you'd want to avoid.
So, if you want to have a neat kitchen, it would be best to refrain from too many designs and instead choose fewer. You know what they say, less is more. As discussed previously, get a basic colour palette, two or three materials and make sure the colours and tones match. There's nothing wrong with products without patterns. As long as the kitchen is visually pleasing and looks clean, you won't have to personalise it too much. This element will come in time, as every person's personality tends to be transfigured in their living spaces.
Personalising your kitchen takes time, but you can do it by adding simple and small elements here and there to accentuate the room's features. The simplest way to do it is to play up with your lighting, which will look great at night, while a flower bouquet and a unique art piece can make the room feel special at any time.
Open shelving
Another Pinterest trend that should remain in the past is open shelving. Of course, depending on what you place on the shelves, it's not that visually unpleasant. However, if it's not decorated with simple objects, these open shelves tend to get quite messy. Especially in the kitchen, where things will get cluttered no matter how much space you have.
The simplest solution is to get some doors and close the shelving. Not only will your kitchen seem more organised, but you'll also have another space to hide your things. This doesn't mean they should be messy behind the doors, but at least you can get stuff out of the way.
For the doors' design, you can choose something trendy and cool. The old wood design is more straightforward, but here are some genius ideas on what you can do with cabinet doors:
Paint them in bright colours, such as yellow, green or pink;
Have a sliding door cabinet (this is especially great for a smaller kitchen);
Install some art glass on the doors and make them opaque;
Bottom line
Whether you're on a budget or not, you can access design opportunities that can make your kitchen look decent but cool. Avoiding the things listed below will help you have a more straightforward decoration process as well as help you choose your style more accessible.