York Chocolate and Orange Gin – Review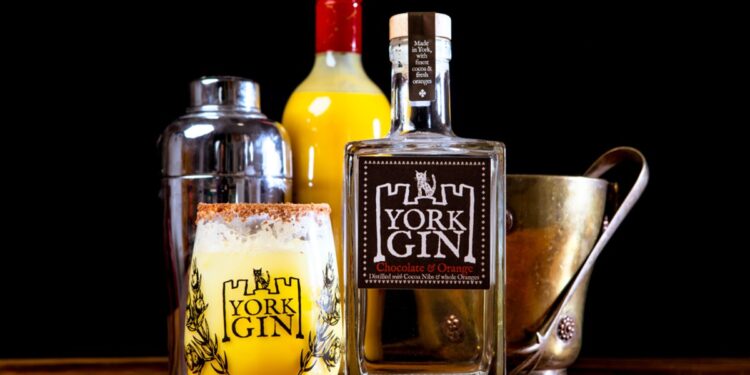 Well, Christmas is pretty much here. And when it comes to festive spirit, York Gin have put theirs in a bottle. Their limited edition Chocolate and Orange gin is their very own Christmas Special this year. And I got to sample a few glasses of the drink, launched in November, to see if it would get me all cheerful and merry.
Now, if you haven't received a Terry's Chocolate Orange, is it really Christmas?  Of course it isn't. And the Chocolate and Orange gin has been created in homage to the well-loved chocolate treat. The foil wrapped chocolate was created in York in 1932, and was made in the city's Terry's factory for 73 years.
Gin is everywhere you look, and I've been quite late to the party. I've only really been into it for the last two to three years, but it's a drink I've really taken to (to put it subtly), and I was looking forward to giving this one a try.
Bottle open, I decided to take it with Mediterranean tonic, and a mass of ice. And just to enhance the look, a slice of orange.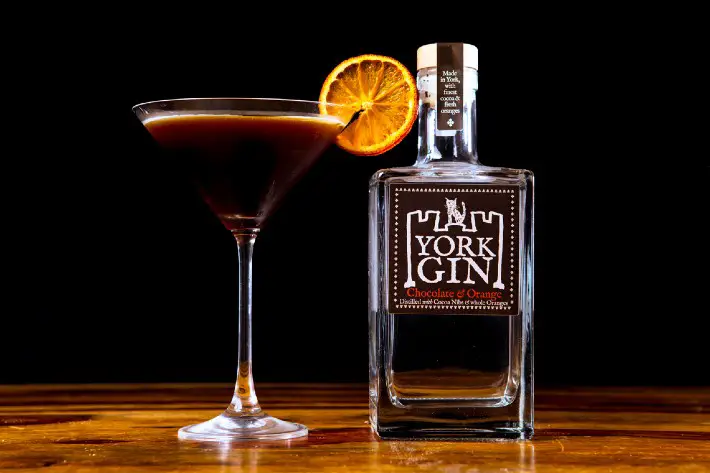 "Delicious"
It's a dry gin, and when you take your first sip, you pick up a rich chocolate flavour. Perfect. Then, a zesty orange taste slides over that. Whole oranges are added to the mix of botanicals, and that flows through nicely in the taste and the aroma.  But, although this richness and zesty combo are there, it's far from over-powering. Almost as if one taste calms the other one down, and vice-versa. It's a really pleasant drink, and you'd be forgiven for treating yourself to one or two large glasses over the seasonal period.
The lingering after taste you get is nice too. It doesn't seem to stay for very long, but it's there just long enough for you to savour the taste, and really enjoy it.  In all, this delicious drink was worth another glass. Or two.
The bottle is worth a mention as well, as if you're receiving this as a present, you'll get that quality feel about it. It's square in design, and comes with a good, substantial feel.  
"Christmas in a glass"
With it being the party season, the drink would also be good for party cocktails too. A Chocolate and Orange Espresso martini perhaps? Or a Chocolate & Orange Negroni?  There's a lot you can do with York's Chocolate and Orange Gin.
It's made with local produce too. The cocoa nibs (dried, roasted and crushed cocoa beans) are sourced from the York Chocolate Story. And they've created a gorgeous drink that would make a fantastic present this year…or you could just treat yourself.
I really enjoyed a few glasses of this stuff. I also made sure I kept enough in the bottle to keep me going through Christmas. With fewer people allowed round this year, I may not get my Terry's Chocolate Orange. So I'll savour the York Gin version instead. Christmas in a glass.
York Gin Chocolate and Orange Gin is available from the York Gin website, priced £39 for a 70cl bottle