Gold, Crude Oil and Agriculture – How are these Commodities Faring in the Global Slowdown?
With rate hikes and recession fears one of the main topics of conversation in the financial sector, the commodities merry-go-round continues to be a bumpy ride.
Australia and New Zealand have been hit with weakened prices. And the US has seen oil prices slump.
Tina Teng, Marketing Analyst for CMC Markets said: "The final read of US first-quarter GDP was revised down to -1.6% from -1.5% previously, while the GDP deflator jumped to a record high of 8.3%, pointing to a sharp slowdown in US economic growth, with looming recession fears.
"Crude oil prices slid as the EIA data shows that petroleum inventories rose by 2.6 million for the last two weeks ended on 24 June, despite a draw of crude inventories."
And with the banks raising rates in the manner that they have lately, they certainly have a lot to answer for in terms of the commodity markets.
Tina Teng said: "Recently central banks' aggressive rate hikes and a slowdown in the global economic growth have been pressuring commodity markets. Bets of more release of the US oil reserve and OPEC's increase of oil output also retrained the oil market's upside momentum. The major energy producers, including Occidental, Devon Energy, and Exxon Mobil all fell between 3-6%.
She added: "Flaring inflation and RBA's hawkish turnround to the monetary policy complicated the economic outlook. The technology, financials, energy & mining, and material led the broad losses, all down more than 10% in June."
She also indicated that the energy stocks are set to fall by tracing the US markets overnight.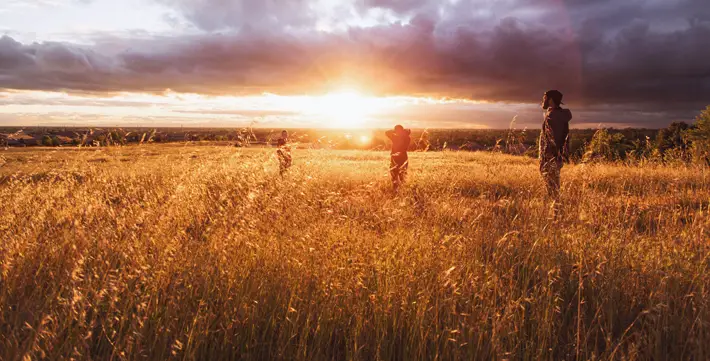 Fairly Choppy
Elsewhere, Gold has slumped in the third week of Q3, as Q2 ended fairly choppy. It hit a four-month low, and once again – higher inflation brings higher rates.
Now, although Gold doesn't usually perform well in recession, it has been the key commodity to lead economic recoveries around the world. And perhaps soon the Fed bank will loosen things, and that could well be when Gold starts rallying hard.
Gold is always the first thing to come out of every downturn in the stock market. And watching the price of gold has often been spoken about as a great indicator to investors of which way the markets are going. As a loose, but general rule of thumb – once Gold goes up, the economy recovers.
Difficulties in the supply chain
Over in agriculture, amid rising food prices one high-tech indoor farmer is trying to resolve food issues in the U.S. by introducing bigger technology and slicker ingenuity. But the company in question has seen its stock has fall by nearly 95% from an all-time high in February 2021.
Overall, the market is worried about economic growth prospects right now. Surging inflation is worrying investors, and with so many difficulties being posed by the supply chain, companies are finding it desperately difficult to find products to fulfil their orders. It's a difficult environment, investors may need to prepare for the possibility of a high number of earnings downgrades in the coming quarter.