FAQs When Searching for an Animation Studio
Searching for an animation studio may be a daunting task if you don't know where to start. With the animation industry emerging in the UK, many professionals are posing as the best in the game.
However, even before choosing the professional you'll work with, you should understand the need for animation and what it will do for your business.
The first step to success is asking yourself relevant questions. Here are the most important FAQs when searching for an animation studio:
● Why should I hire an animation studio?
The first and most important part of any professional interaction is understanding the benefits you'll enjoy. An animation studio is no exception!
Before making a hire, it's important to consider your needs. Are you looking for a conversion strategy that will get you even more clients than you already have? This is what an animation studio sets out to do.
Recognize what an animation studio can do for you for your business. Usually, these experts are focused on businesses that are ready to capitalize on the digital sphere. If you want to create a unique online presence, then this is the way to go.
● What is the animation video production process?
The animation video production process starts with understanding a project, scripting, creating a storyboard and illustrations, designing a voice over, adding a soundtrack, and coming up with the animation as a whole.
While project needs may differ, the process is usually similar across-the-board. Of course, you may need to tweak one or two things to fit your business needs.
The animation process will begin after everything is approved. Once the draft is ready, the team will share it with you for your feedback and you can adjust it as you go.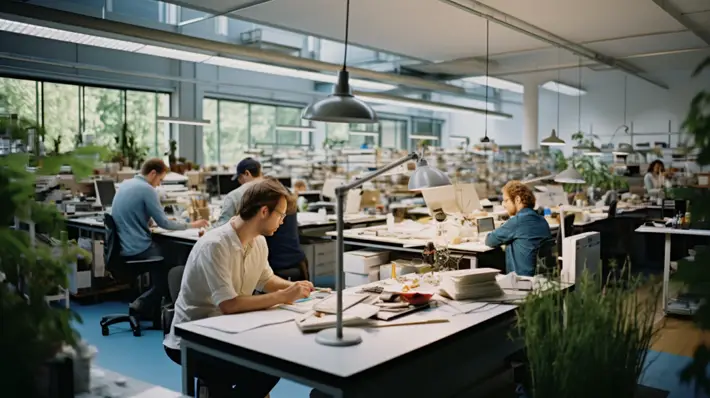 ● What will it cost to hire an animation studio?
The cost of having an animation studio depends solely on the complexity of your project. Usually, an animation video ranges anywhere from €1500-€10,000.
Well, the cost of 3-D animation is significantly higher. You can always get pricing information beforehand from the team of experts that you choose. This will help you work out a budget and let you know whether you can meet it.
● How long will it take to create my animated video?
Just like the cost, the length of the project will depend on its complexity. If the video is complex, it would take a long time to produce. On the other hand, short and simple videos equally take less time to produce.
Generally, a two minute animation video can be produced in 3 to 6 weeks, while a one minute 3-D video will take longer to produce because of the technicalities involved.
It's up to you to decide which time frame is the best and how long you can wait.
The Bottomline
These are three of the most significant questions you would need answers to when searching for an animation studio.
Needless to say, animation studios in London are a dime a dozen, it's best to go with professionals who know their stuff and can get the job done.
Frantic Creative's Animation studio in London has been in the game long enough to understand your needs and meet them. Contact us today for a quote!