9 Useful Tips on How to Plan a Gorgeous Barn Wedding in Yorkshire
Whether you want a warm climate or a cool-to-cold atmosphere, Yorkshire is an ideal place for a barn wedding. It has the best venues, accommodations, and rolling landscapes, which the lovely newlyweds and their guests can enjoy.
Yorkshire is also the home of the classic book Wuthering Heights which promotes the rich artistic romance in the historic county. So having your barn wedding in this place is highly recommended for a one-of-a-kind romantic experience.
Are you ready to build your beautifully rustic barn wedding? Here are the top tips on how to plan your dream wedding.
Set the date first
Before rummaging around Yorkshire for venues or vendors, you must have the date finalized. Next, you must talk to your partner about when you want to tie the knot. One of the factors to consider is the weather and availability of your loved ones when the wedding month comes.
By nature, Friday and Sunday are budget-friendly days, while Saturday is the most popular day for a wedding. But, of course, nothing is set in stone, so to be safe, choose a maximum of three target dates.
Choose the best barn wedding venue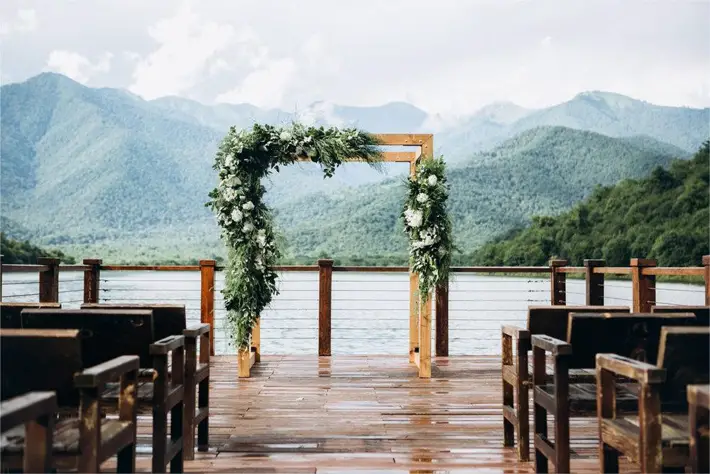 When we say there are A LOT of barn venues in Yorkshire, we're not exaggerating. There are more or less 19 barns you can do an ocular on. In addition, there are 16th-century-built wedding venues, luxurious and tranquil white buildings, modern courtyards, a unique backdrop of fountains and lakes, and so much more.
Among these barn venues, choose the top three that go well with your theme. Then, you must put the venue on the wedding planning 12 months before the big day.
Create a rural wedding invitation
Give your guests a sneak peek at your breathtaking venue by having an artist illustrate a portion of it in the invites. Stick with brown, green, blue, and pink hues for an authentic rustic vibe. In addition, you can have burlap or nature-inspired borders like florals or vines for design inspiration.
Book vendors 11 months before the wedding
Once you set the date and venue, it's time to hire your vendors. Make sure to do this 11 months before the wedding. Do this especially with your videographer, photographer, DJ, and band, as they book up quickly.
Do a boho chic bride look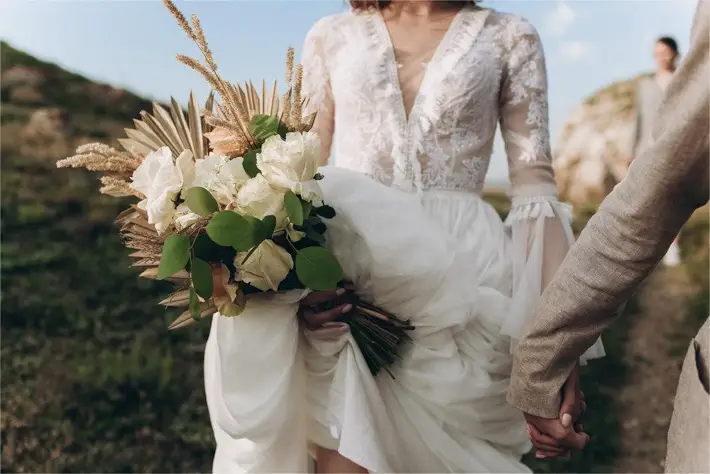 You can never go wrong with a chic boho look for a barn wedding. Unstructured gowns with romantic laces are the best bridal style for a laidback style. Meanwhile, tulle skirts and embellished bodices make a barn wedding looks straight out of a fairytale.
Use bridesmaid dresses for colour contrast
You don't have to stick to pastels for your bride tribe. How about selecting royal blue bridesmaid dresses as a colour contrast to the traditional rustic shades? It'll make the whole romantic affair more delightful.
Add romantic lighting
What great way to set the mood than captivating fairy lights? It illuminates a warm and cozy atmosphere that's heartfelt. Transform an open bar space into a barn wedding dream.
Incorporate wooden elements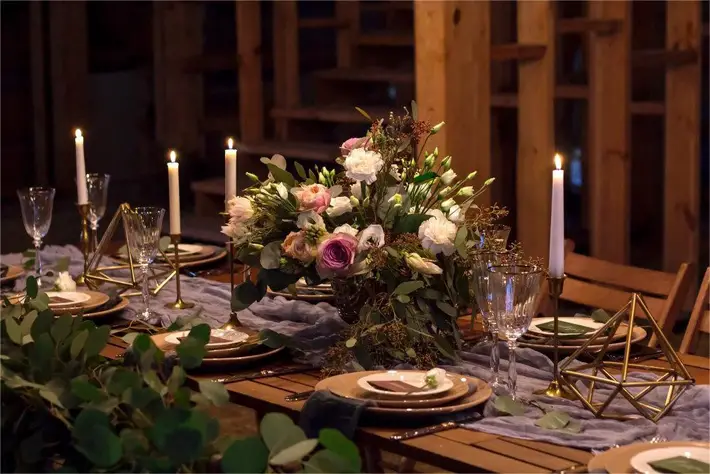 A rustic set-up calls for wooden elements. From lounge chairs to wedding favors, wood is a flexible material that goes well with a barn wedding. Yorkshire offers many places to shop for wood. Better yet, you can contact a local supplier in the area for wooden wedding favors.
Have a seating chart
A seating chart is a lifesaver as you don't need to assist each guest one by one to their designated seats. Instead, put this detail on the invitation, so they know beforehand that there will be a seating chart for guidance. You may also include the whole seating chart on the invitation itself, plus a separate wooden chart at the entrance of the ceremony hall.
Planning a barn wedding in Yorkshire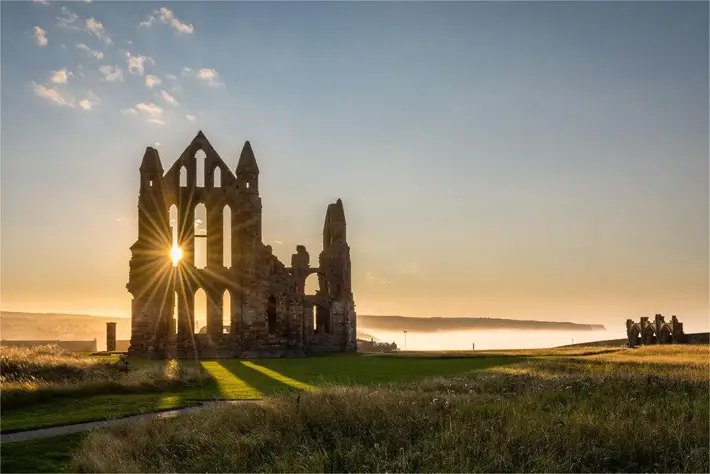 Yorkshire offers a majestic place for nearly weds who want to mix romance with countryside elements. Either laid-back or dreamy, a barn wedding is the best option for a cosy and sentimental union.