CBD Gummies 101 – What Are They? Pros and Cons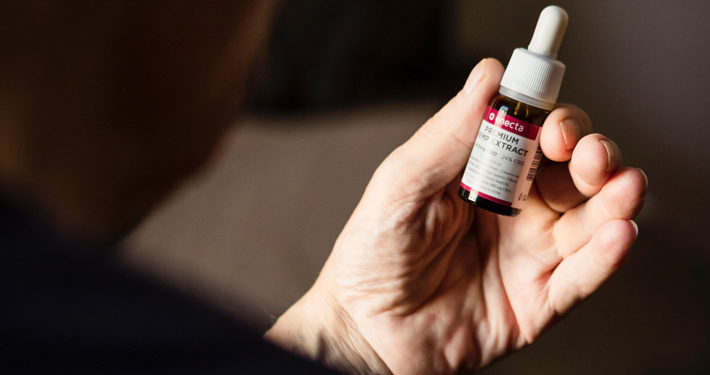 CBD is growing in popularity not only in the UK but also in so many other countries across the globe.
It is interesting how a compound we completely knew nothing about a few years back has taken over the wellness industry with so many CBD products being globally used and accepted as helpful food supplements.
CBD is derived from the hemp plant. It is one of the 120+ naturally occurring cannabinoids found in the plant. Another prevalent cannabinoid is THC, which is the psychoactive compound in the cannabis plant.
Unlike THC, CBD won't get you high. This is the main reason why Cannabidiol has become an ideal option for wellness enthusiasts.
CBD exists in different forms. While there are some people who prefer taking CBD oil in its raw form, there are others who find its raw and earthy taste undesirable. This has necessitated the transformation of CBD oil into other products such as CBD gummies.
Being a relatively new compound, people still have a lot of questions regarding the use and legality of the various CBD products.
In this post, we will let you know all there is about CBD gummies, what they are, their pros and cons as well as their legal status in the UK.
What Are CBD Gummies?
CBD oil is made by extracting the Cannabidiol from the hemp plant and suspending it in an inert oil, e.g., coconut oil. The same procedure is followed when making CBD gummies only that in this case, Cannabidiol is either mixed directly into the recipe or made into an oil first and then cooked into old gummies.
CBD gummies are one of the many CBD edibles you will find in food supplement stores today. Just like any other gummy treat, these gummies come in different colours and shapes. They also come in different flavors, meaning that you can always find something that works for you.
If you're located in the United Kingdom and are interested in trying CBD gummies we recommend checking out CBD Shopy or ZenBears.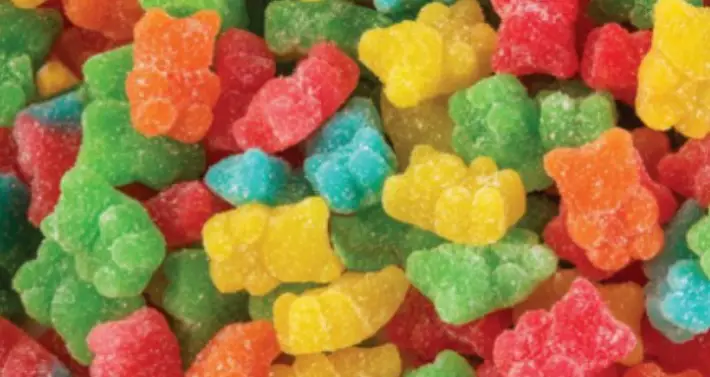 Pros and Cons of CBD Gummies
Although there are many CBD supplements out there, gummies have consistently remained among the most popular CBD edibles out there – mainly because these products have properties or features that most people find attractive over other forms of CBD.
Pros of CBD Gummies
1. Inconspicuous
If you want to consume CBD under 'wraps,' then CBD gummies is the way to go. They are very inconspicuous and to the public, your CBD-infused gummy will look like any other gummy or sweet.
This means that you can consume it on the go without fearing any judgement from people who still consider cannabis products 'harmful' and undesirable.
2. They are tasty
Another reason why CBD gummies are so popular is because of their rich taste profile. Gummies come in a wide range of flavors hence making it easy for anyone to enjoy the benefits associated with this supplement.
3. Easy to incorporate into our daily routine
It is very easy to incorporate CBD gummies into our existing wellness and health routine as we're simply adding another item to the vitamin's supplements or gel caps we take. It means CBD will be taken regularly, given it a better chance of being beneficial.
4. Easy to dose
Gummies come with clearly indicated CBD levels. This makes it easy for you to dose even if you are just starting out. For instance, if you want to consume 10mg of CBD, two gummies of 5mg CBD content should be enough.
5. Good for kids
If you want your kids to start consuming small amounts of CBD, what other better ways than incorporating the compound into gummies?
Cons
• Gummies have a lower bioavailability as compared to taking CBD sublingually, as you would with CBD oil.
• Depending on the manufacturer, gummies can be more expensive than CBD oils.
• May contain undesirable additives such as colourings and flavourings.
• Not suitable for people with food allergies or those who can't consume things like gluten and gelatin.
• Longer time to take affect so less suitable for someone looking for immediate results.
Are CBD gummies legal in the UK?
Yes, as long as they contain less than the allowable 0.2% THC. Make sure that 3rd party lab results confirm this claim. Always ensure to check third party independent lab results. High-quality and reputable companies will always be able and willing to provide certificates of analysis when requested.
Can I Make CBD Gummies on My Own?
Yes, it is possible to make CBD gummies on your own. Although this is completely legal, you must ensure that you use CBD oil within the UK legality guidelines.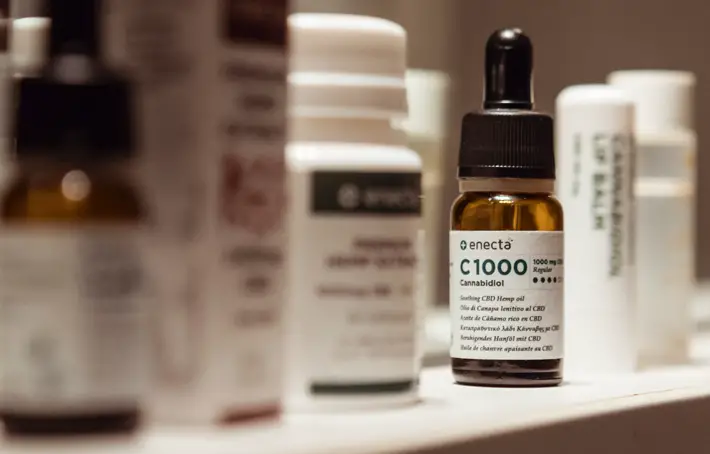 Ingredients
• Half cup gelatin
• Two cups of your preferred fruit juice.
• One teaspoon of sweetener (honey can work)
• Drops of CBD oil- Pick the strength that works for you.
• Moulds for the gummies.
Steps
• Start by mixing the juice with the sweetener. Using a saucepan, warm the mixture until it begins to simmer.
• Remove the mixture from the heat and add gelatine.
• Add CBD oil drops, stir until a uniform mix is achieved.
• The resulting mixture should be poured into the moulds and refrigerated.
• After the mixture has become firm, pop your gummies out of the moulds and enjoy!
Which Is Better, CBD Gummies or Oils?
Although CBD gummies have their advantages, oils are considered the best because of the following reasons;
• Take a shorter time to kick in – When it comes to edibles, they have to go through the digestive system for the liver to metabolise the contents. You might, therefore, have to wait for up to an hour. However, edibles allow you to enjoy the effects for an extended period and so the wait may be worth it.
• No additives – Unlike edibles which come with colour and flavour additives, the oils are in their natural form. Some of these additives may interfere with the cannabinoid profile of a CBD product.
As you can see, both the oils and the gummies have their pros and cons. The choice of the consumption method will, therefore, come down to personal preference as well as what you are trying to achieve.
If you are looking for instant results, then CBD oils is the way to go. If you are looking for taste or extended effects, then gummies may be for you.
Wrapping Up
As we have seen, CBD gummies offer an excellent way for people to get their regular dose of CBD. Not only are they easy to dose, but they are also discreet hence convenient for on the go use.