Introducing: The Distance
Folk-blues-Americana from Sheffied duo…
YOUR NAMES: Quentin / Bridie.
BAND NAME: The Distance.
WHAT DO YOU DO/PLAY? Guitar and vocals / vocals and percussion.
HOW LONG HAVE YOU BEEN TOGETHER AS A BAND/PLAYING MUSIC? Since March 2020 (lockdown).
GIVE US 3 REASONS WHY WE SHOULD TRACK DOWN, LISTEN AND DISCOVER YOUR MUSIC?
it's simple, honest and takes you elsewhere.
WHERE DO YOU SOUND BEST – FESTIVAL, CLUB, BEDROOM – OR SOMEWHERE ELSE?
As a duo, we can pretty much tailor our sound to suit the venue/event. A cool music bar would be a great place – we'd fill the space. We plan to expand to a full band and can visualise rocking a MainStage at a festival!
WHAT WAS YOUR FIRST…
RECORD? (Bridie) Ella Fitzgerald live vinyl. (Quentin) A 90s dance music mixtape cassette.
CD? (Bridie) It will have been one of the 'Now..!' CDs! I won't say which one as it will show my age! (Quentin) AC/DC, Powerage.
DOWNLOAD? (Bridie) Avril Lavigne – Complicated. (Quentin) RHCP – Californication.
SO, WHEN IT ALL GOES RIGHT AND YOU'VE GOT A HUGE QUEUE OF HANGERS-ON AND A RIDICULOUS MANSION, WHAT WILL BE YOUR BIGGEST INDULGENCE, MUSICAL OR OTHERWISE?
A fully-stocked, huge and beautifully organised walk-in wardrobe, and a vinyl-listening/music room that's like a sensory space to take you away from reality (we'll leave it for you to decide who has chosen which option there…)!
SO, WHEN IT ALL GOES WRONG AND YOU'VE ACRIMONIOUSLY BROKEN UP CITING HUGE MUSICAL DIFFERENCES, WHAT DO YOU FALL BACK ON?
Speaking from experience, a cup of tea and a little break usually helps.
CITE SOME INTER-BAND MUSICAL DIFFERENCES…
Quentin is more into the heavy riff based sound, and Bridie has more love for jazz. We can usually settle somewhere in the middle and make it work for both of us to play to our strengths. We both love gritty blues so that's often where we end up.
WHO ARE YORKSHIRE'S FINEST IN CULTURE, SPORT AND MUSIC?
I mean… we can't really NOT mention the Arctic Monkeys can we? That goes without saying, but Yorkshire has some amazing features in its art, traditions, scenery and greenery, beer etc as well as some genuine musical legends in its history. And Sean Bean, obvs.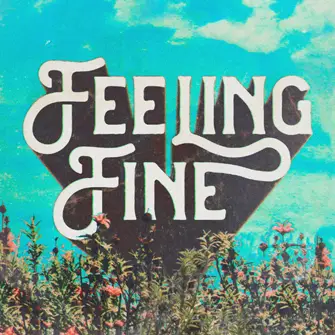 NAME YOUR SUPERGROUP – WHO'S PLAYING WHAT, WHO'S ON VOCALS AND WHO'S YOUR BEZ?
If we assume that all of these egos could co-exist in one place without the universe imploding, then..:
Vocals – Freddy Mercury
Lead Guitar – Angus Young
Piano – Ray Charles
Bass – Willy Dixon
Drums – John Bonham
Bez – Mr Bean (Rowan Atkinson).
GO SEE THIS FILM: The Watcher (not a film but…)!
GO READ THIS BOOK: Matthew Perry autobiography (Friends, Lovers, and the Big Terrible Thing).
GREAT LOST BAND/ARTIST: Lost (as in dead): Amy Winehouse. Lost (as in not well known): Keziah Jones.
WOULDN'T BE CAUGHT DEAD SUPPORTING: Kanye West.
LONDON, L.A OR LEEDS?: L.A!
AND FINALLY… AS YOU LEAVE THE STAGE, WHAT ARE YOUR PARTING WORDS?
Probably something awkward unless it's pre-planned, so the failsafe would be 'Thanks for being here – see you next time, Take care!'
For more info visit: facebook.com/wearethedistanceband