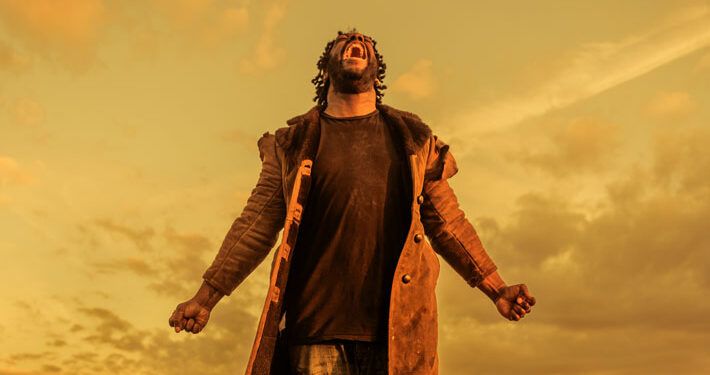 Boundary-pushing, genre-clashing electronic adventures from Sheffield…
YOUR NAME: Dirty Freud.
BAND NAME: Dirty Freud.
WHAT DO YOU DO/PLAY? I make all the instrumentals and co-write the lyrics with Ruby Tingle.
HOW LONG HAVE YOU BEEN TOGETHER AS A BAND/PLAYING MUSIC? I've been making music for 9 years, but only really found my sound four years ago, we've been together four years too.
GIVE US THREE REASONS WHY WE SHOULD TRACK DOWN, LISTEN AND DISCOVER YOUR MUSIC?
It sounds original, yet has a familiarity to it.
The message within it talks about learning from your mistakes, which I think is a big thing in life.
Most importantly, it bangs!
WHERE DO YOU SOUND BEST – FESTIVAL, CLUB, BEDROOM – OR SOMEWHERE ELSE?
We sound dope at festivals and clubs, but do love creating in the bedroom.
WHAT WAS YOUR FIRST…
RECORD? Chaka Demus and Pliers, All She Wrote.
CD? Fat of The Land, The Prodigy.
DOWNLOAD? Skunk Anansie, Weak.
SO, WHEN IT ALL GOES RIGHT AND YOU'VE GOT A MANSION AND A SUPERMODEL GIRL/BOYFRIEND, WHAT WILL BE YOUR BIGGEST MUSICAL INDULGENCE?
Hahahaha… Not much would change for me to be honest. I'd probably get a wild vinyl collection; rare works, build a cool home studio and buy a lot of tea and coffee only available from China and Columbia. May even make my own cider brand. Dirty Apples. Ha – those would be my indulgences, I think.
SO, WHEN IT ALL GOES WRONG AND YOU'VE ACRIMONIOUSLY BROKEN UP CITING HUGE MUSICAL DIFFERENCES, WHAT DO YOU FALL BACK ON?
That would never happen, haha. But if it did, wouldn't be bad – I'd just be a studio monkey and spend more time at home with the family. So win-win. Hahaha. Think Ruby would focus on her solo career and create lots of collage art.
CITE SOME INTER-BAND MUSICAL DIFFERENCES…
Well I'm a fan of country and folk and that's not really Ruby's style. She's more dark electronica and experimental. But I'm excited with the way we've created this sound from all our influences.
WHO ARE YORKSHIRE'S FINEST IN CULTURE, SPORT AND MUSIC?
For me Barbara Hepworth and Pete Mckee kill it culturally and artistically. Sport wise I'm a cricket man, so Yorkshire cricket club do the business – and Ruby is a Sheffield United fan. Music wise, where to start? Love Reverend, Arctic Monkeys, and Sheffield's Bassline scene is RIDICULOUS!!! But I'd have to settle on Pulp and Moloko.
NAME YOUR SUPERGROUP – WHO'S PLAYING WHAT, WHO'S ON VOCALS AND WHO'S YOUR BEZ?
So Ruby and Bjork on vocals.
Myself and Liam Howlett on electronics and backing vocals.
Jimi Hendrix on guitar, RIP.
Chi Cheng on Bass, RIP.
Dancer wise/ hype person: Big Narstie.
GO SEE THIS FILM: The New Mutants.
GO READ THIS BOOK: Coming To England by Floella Benjamin.
GREAT LOST BAND/ARTIST: Bill Withers and Guano Apes.
WOULDN'T BE CAUGHT DEAD SUPPORTING: Teletubbies.
LONDON, L.A OR LEEDS?: Gotta be Leeds!!!
AND FINALLY… AS YOU LEAVE THE STAGE, WHAT ARE YOUR PARTING WORDS?
Always be yourself and you'll get there, don't imitate.
The new EP from Dirty Freud, 'Love in the Backwater' is released winter 2020