Ailey 2 – Review – Bradford Alhambra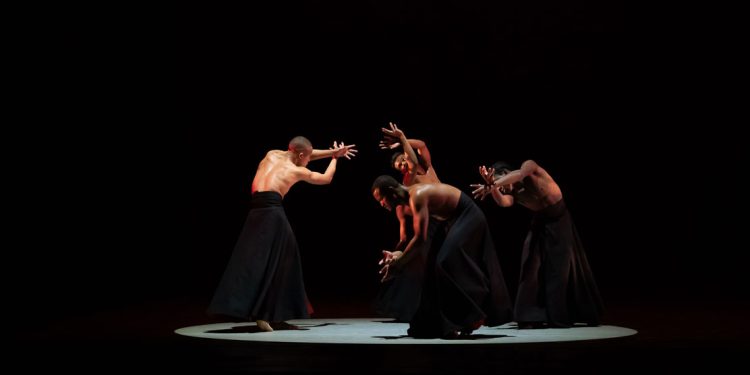 By Christine Goode, October 2023
Ailey 2, featuring 12 of the most talented dancers, are currently touring just a dozen venues in the UK and Bradford Alhambra is lucky enough to have them on their schedule. It is the most incredible dance show I have seen in a long, long time, a production where even those who know little about dance cannot fail to love it.
Alvin Ailey was an American dancer, director, choreographer and activist and is one of the biggest names in the world of dance. He formed the Alvin Ailey American Dance Theatre in 1958 and Ailey 2 in 1974 as the Alvin Ailey Repertory Ensemble. The company embodies his pioneering mission to establish an extended cultural community that provides dance performance training and community programmes for all people. Current artistic director, Francesca Harper, brings fresh perspectives to his legacy, and this current production serves that legacy sublimely well.
Unusually, this show has two intervals and a pause. The company present four pieces, starting with 'Enemy of the Figure (excerpt 1989)' with choreography, staging, and costume design by William Forsythe. This a powerful piece with minimal costumes and lighting, showing the dancers almost in shadow moving to a strong electric beat. It is stunning.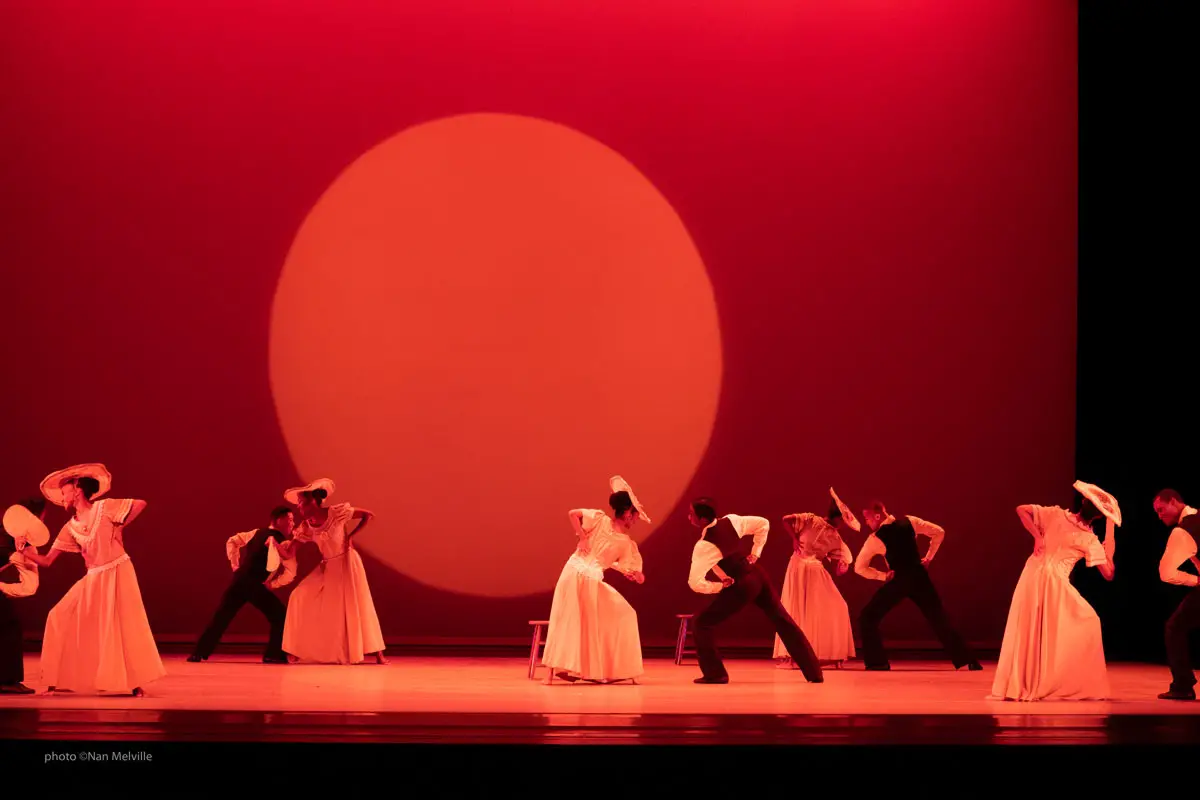 "Soulful"
Secondly, 'Freedom Series (excerpt 2021)' with choreography by Francesca Harper, is wonderful and ingenious, although describing it in any detail would be an injustice – it needs to be seen with fresh and wide-open eyes. After a short pause, 'The Hunt (2001)', with choreography by Robert Battle features four male dancers. Displaying incredible speed, strength and agility, they perform the entire piece in full length sarongs.
Commanding the second half is the soulful and uplifting 'Revelations (1960)' by Alvin Ailey. The enduring classic has been performed continuously around the globe, transcending barriers of faith and nationality, and appealing to universal emotions, making it the most widely seen modern dance work in the world. The lighting, costumes and music, in contrast to the first half of the show, are bright and uplifting, and the piece has a powerful message which is expertly performed by this young and talented cast.
The bonus of a question-and-answer session post show with artistic director Francesca Harper and two cast members is highly recommended, giving an insight to the daily life of a dancer in the Ailey 2 company. The strict daily regime of life as dancers, endlessly striving for perfection, is told to us by dancer Kali Marie Oliver and apprentice dancer Jennifer M.Gerken.
"Emotive"
Healthy eating, yoga, pilates, technique classes, rehearsals and then onto performances. They are living the dream – and every young person who dreams of becoming a professional dancer knows that this sort of discipline is required and, if you are lucky enough to see this show, you can clearly see the passion embodied by these outstanding performers. One audience member told us that they were in tears from the emotion displayed in the Freedom Series.
The strength and stamina from the entire cast during the performance is quite remarkable. The lines and technique are flawless, effortless arabesque and attitudes, deep controlled pliés, strong leaps and terrific partner work, emotive perfection! It is breathtakingly brilliant and leaves us speechless.
Obviously, this cast receives a standing ovation but I have never heard a crowd so loud and demanding more. The cast go on to reprise the fabulous 'Rocka My Soul' to yet another standing ovation. We leave the theatre in disbelief at the sheer breadth of talent we have watched tonight.
If there is one dance show you should see this year, this is it!
Top and middle image: Nan Melville
Bottom image: Nir Arieli