Ghostwatch (1992) – Review
By Sarah Morgan
Where were you on October 31, 1992?
I can tell you exactly where I was – alone at my parents' home, which was then in Mexborough, South Yorkshire, attempting to complete a project for the art degree I'd started at uni in Scarborough only a few weeks earlier.
While busy drawing away, I decided to turn on the BBC to see whether Ghostwatch would be any good. I thought it would be an amiable time-passer, a bit of Halloween fun to have on in the background. I certainly hadn't reckoned on being scared witless – I mean, it starred Sarah Greene, a cosy face from my childhood thanks to her appearances on Blue Peter and Going Live. Surely she wouldn't be involved in anything genuinely terrifying?
Oh how wrong I was. I never believed, unlike some viewers, that it was all real, but I was glad my beloved Staffordshire bull terrier, Zack, was around for company.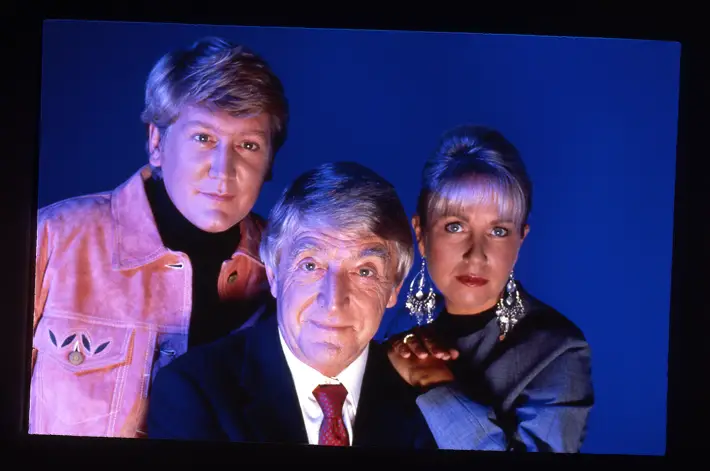 "Supernatural events"
In the 30 years since that first viewing, I've seen Ghostwatch just once more, shortly after buying it on DVD – it was the only way to see it. The BBC has never repeated the show, probably due to the furore that followed its broadcast; it's believed the Beeb received around a million phone calls (not all negative) during and after the event.
Now Ghostwatch is receiving another release, this time on Blu-ray, and I was curious to see whether it had stood the test of time. I'm pleased to say it has.
For the uninitiated, it was shown as part of the anthology series Screen One, and is perhaps best described as a mockumentary, but without the laughs of other notable entries in the genre, such as The Office or This Is Spinal Tap. It could, however, be described as a forerunner to The Blair Witch Project and the Paranormal Activity franchise.
Ghostwatch is a deadly serious tale with a cast headed by real-life TV presenters Michael Parkinson, Sarah Greene, Mike Smith and Craig Charles, all playing versions of themselves.
They're taking charge of a supposedly live investigation into supernatural events at a suburban semi in West London; Parky is the host with Smith also in the studio taking calls purportedly from viewers. Charles provides a semi-comedic (and certainly cynical) link between the location and the studio, while Greene is inside the property with the family involved – two young girls and their single mother.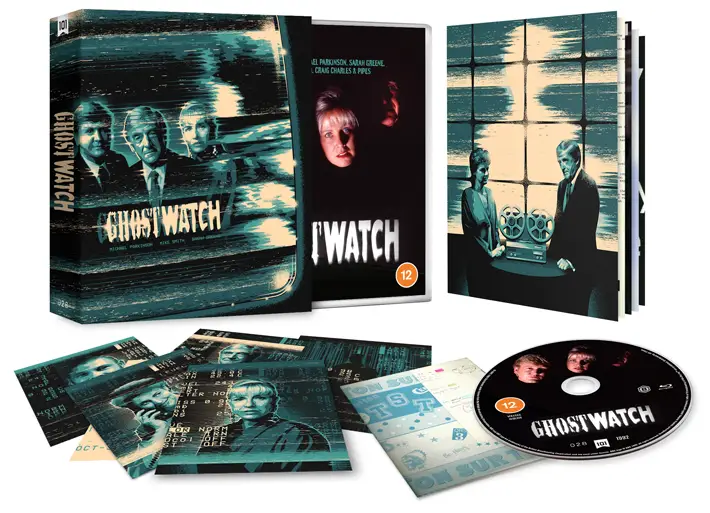 "Tension"
Over the course of 90 minutes, we hear and see the poltergeist (known as Pipes) behind the haunting and find out more about who he/she may have been before the entire piece builds up into a horrifying crescendo.
Acclaimed screenwriter and novelist Stephen Volk was the brains behind the project, which was originally intended to be a straightforward six-part drama, until his idea was turned down and he was offered a one-off slot instead. But it's director Lesley Manning who deserves much of the plaudits, having wrung every last ounce of tension out the plot; her skilful camera placings also add to the terror as we think we've seen Pipes out of the corner of an eye, only for him to vanish again.
The ending is a little overblown and slightly out of sync with the rest of programme's rather low-key approach, while the presenters are, strangely, more convincing at delivering their lines than the actors playing the family and the paranormal experts.
But those are small quibbles. While it's true that repeated viewings lack the impact of that initial shock first sighting, Ghostwatch remains a thrilling piece of TV, and one that, as the excellent 'making of' documentary included on the disc reveals, has been hugely inspirational ever since.
Special Features:
• 'Do You Believe In Ghosts?', a brand new 30th anniversary documentary on the Ghostwatch phenomenon
• Commentary with film historians Shellie McMurdo and Stella Gaynor
• Commentary with writer Stephen Volk, producer Ruth Baumgarten and director Lesley Manning
• Shooting Reality by Lesley Manning
• Limited Edition Booklet: Includes 'Extra Sensory Perception Management' by Sarah Appleton, 'Ghostwatch – As it Happened' by Tim Murray and short story '31/10' by Ghostwatch writer Stephen Volk
• Reproduced script, annotated by director Lesley Manning
• Set of six art cards
• Newly commissioned artwork
Ghostwatch is released on Blu-ray by 101 Films, £24.99