Ghost Stories for Christmas Volume 1 – Review
By Sarah Morgan
Mince pies. Tinsel. Turkey with all the trimmings.
And ghosts.
All of them are synonymous with a Great British Christmas. Yes, things that go 'bump' in the night have long been associated with the festive season – just ask Charles Dickens, whose perennial favourite, A Christmas Carol, features four of them.
It took the BBC more than a century to get in on the act when it began broadcasting A Ghost Story for Christmas, a series of annual adaptations of spooky tales which began in 1971 and ended in 1978. It was revived in 2004 and continues to this day; Mark Gatiss' take on MR James's 'Count Magnus', starring Jason Watkins, aired December 23rd on BBC Two.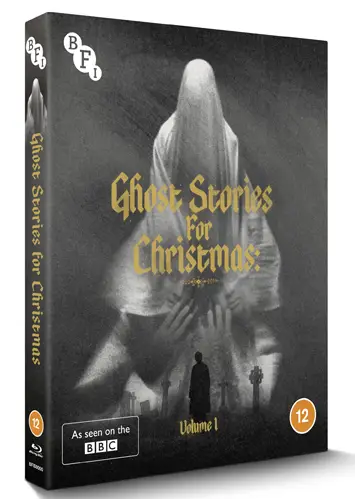 The original run was inspired by the success of another James adaptation, 'Whistle and I'll Come to You', which was directed by Jonathan Miller and shown as part the Omnibus strand in 1968. Now a chilling classic featuring a memorable performance from Michael Hordern as a dusty academic who soon wishes he hadn't made a remarkable discovery, it's included in the BFI's new Blu-ray release Ghost Stories for Christmas Volume 1.
"Shivers down the spine"
Also included are 1971's 'The Stalls of Barchester', in which an ambitious cleric is stalked by a sinister cat and a hooded figure after killing an ageing archdeacon; Robert Hardy heads the cast. 'A Warning to the Curious', from 1972, sees Peter Vaughan play an amateur archaeologist hunting for the lost crown of Anglia. Finally, in 1973's 'Lost Hearts', an orphan is terrorised by a pair of ghostly children after moving in with his elderly cousin.
All four entries are, quite frankly, superb. Gatiss may be keeping the tradition alive in the 21st century, but he simply hasn't managed to capture the same chilling atmosphere as Lawrence Gordon Clark, who directed all but one of the 1970s entries in the series.
My personal favourite is 'A Warning to the Curious'. Vaughan has never been better than as Paxton, who finds what he's looking for at the fictional resort of Seaburgh, but is then stalked by its supernatural guardian. Regarded as one of James's bleakest tales, it still has the power to send shivers down the spine today.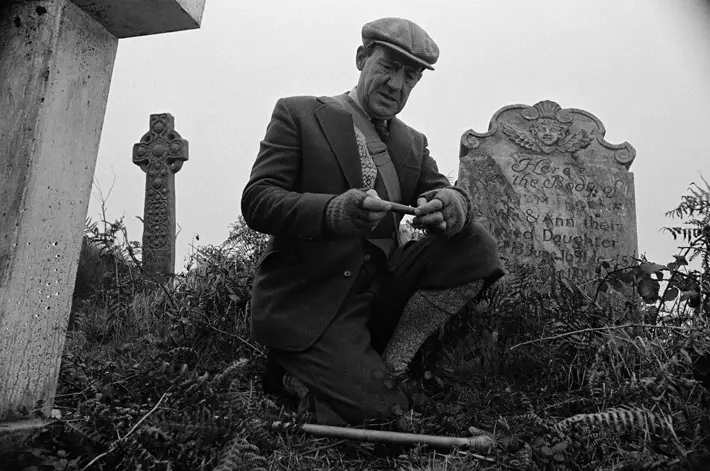 "Terrified"
Clark pops up to introduce each of the three films he directed, and there's an interview from 2012 between Christopher Frayling and Jonathan Miller to accompany 'Whistle and I'll Come To You'.
Other special features include audio commentaries from the likes of culture experts Jon Dear and Kim Newman, readings of other James tales not adapted for the small screen (yet) by Ramsey Campbell and Neil Brand, and the 2000 series Ghost Stories for Christmas with Christopher Lee.
It's a wonderful collection, the only problem being that it contains only four tales. The BFI does have plans to release the rest of them, but we'll have to wait an entire year for Volume Two; perhaps those in charge are worried we'll be too terrified to eat our Christmas lunch if we watch them all at once…
'Ghost Stories For Christmas Volume' is released on Blu-ray by the BFI, £29.99