Dalgliesh Box Set Series 1 & 2 – Review
By Karl Hornsey
When a series is commissioned for not only a second series, but a third as well, straight after the first series is released, then that has to be a ringing endorsement that things are going well. And that was the case with Dalgliesh, which returned with new adaptations of the much-loved PD James detective novels in November 2021. The second series has just finished on Channel 5 and fans will be delighted to know that they won't have to wait overly long for the third to follow.
This DVD box set from Acorn Media features all 12 episodes of the revamped version, featuring six of the 14 mystery novels that James starting writing in the early 1960s. Series one features 'Shroud for a Nightingale', 'The Black Tower' and 'A Taste for Death', with series two consisting of 'Death of an Expert Witness', 'A Certain Justice' and 'The Murder Room'.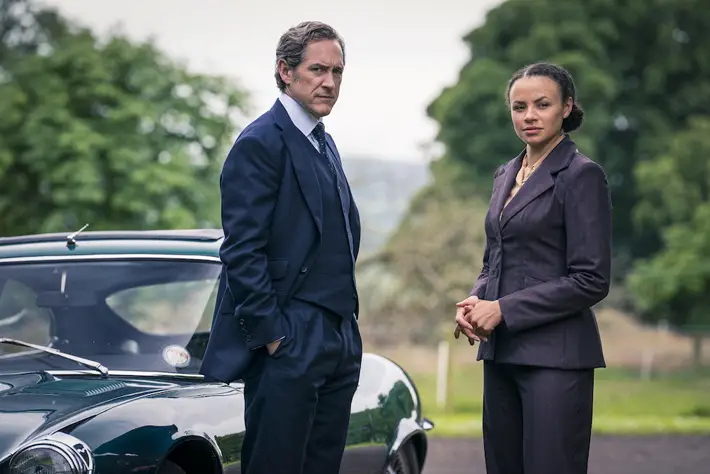 "Deep-thinking detective"
As they haven't been filmed or released in the same chronological order as the books, it's impossible to say whether all of the stories will be brought to the screen, but given the success of the series it certainly seems likely. While bringing a show back almost 40 years after it first aired is something of a risk, this version of Dalgliesh looks to be a popular one, and it's easy to see why. Some viewers will always have Roy Marsden as their favourite Dalgliesh, or maybe Martin Shaw, who picked up where Marsden left over, but it's hard to fault the casting of Bertie Carvel as the eponymous detective this time around.
There are easy comparisons to be made with the likes of Inspector Morse, with Dalgliesh the epitome of a cerebral, deep-thinking detective, slowly and methodically working his way through each case, drawing on some of his younger and more energetic colleagues to help. While little is made of his hobby of writing poetry, which would give him an even deeper appearance of intelligence, Carvel certainly plays Dalgliesh in a wonderfully understated way, drawing the viewer in to his every thought and word.
"Immerse yourself"
The fact he happens to be smartly dressed, well spoken and drives a beautiful classic car help to create an image that fits. This is a series that works, evoking both a stylish element from the mid-1970s, along with a grittiness from some of the seedier aspects of society at the time, and the cases include a retired politician found with his throat slashed in church and a student nurse poisoned while training.
While it may not necessarily stay faithful to the original source material, I'm not sure many television adaptations do these days, but this version of Dalgliesh gets much more right than it gets wrong, and is well worth settling down to for a good old binging session to fully immerse yourself in the world which the detective inhabits.
'Dalgliesh' Series 1 & 2 DVD Box set is released by Acorn Media, £44.99