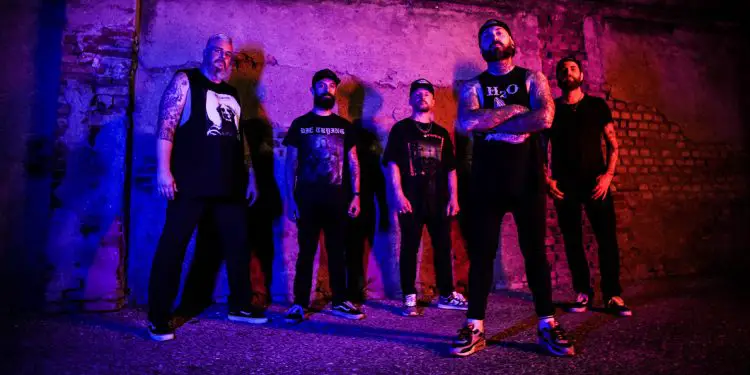 Low-tuned Metallic Hardcore, from Milan – here's Luca…
What's the title of your latest release, and what does it mean to you?
Our latest album is called Always Together. Nine songs of pure passion with low tuned bouncy Metallic Hardcore that will take your innerself into your deepest and darkest place. But it will make you reconnect with who you are and accept it no matter what. Because there is no good or bad, it's just you. This album is really important for us because it is dedicated to our missing friend Massy, who inspired us to come back together as a band and write new music.
What was the hardest part about putting this release together, and why?
The writing process went pretty smooth. We play what we like. We don't focus on creating something that can be liked, we just like it first ourselves. We give 100% every time we are in the studio or on a stage. There is no money in this music so we don't waste our time in trying to become a product, we are in the 'be true to yourself' mentality, delivering the 0134 Ignorant Hardcore attitude. The hardest part was probably to fit the last members on the band when the songs were already pretty much done and the studio was already booked.
Who produced the release – what did they bring to it?
The album was produced by Steph Orkid Santi at the SVPN Studios. We chose him because he's known us for more than 20-years and he could relate to the meaning of the songs and of the project. On top of that, we were sure he could give the sound a spin which was different from any other typical Metallic Hardcore production, and this because of his blackened background. It was a great experience to work with him and we are extremely happy with the outcome. So happy that we asked him to produce also our second album, which will be released in early 2023.
What do you want the listener to take away from listening to your music?
Nice question. We would love if they would remember that our songs gave them a sensation, or a feeling of warmth and that they could remember clearly a sensation of truthfulness through the music and the lyrics.
How does a track normally come together? Can you tell us something about the process?
The songwriting is a common effort. We usually start from an idea or a single riff and then we gradually add the rest creating a structure that is solid. The end result needs to be ok for all of us, we do not really compromise, if we do not like the song entirely we drop it right away. Only this way we can be 100% sure that we will be able to play it live with the right attitude.
What band/artists have influenced you the most since you started this project, and why?
Music is a crucial part of our life since we were kids so we had several bands who really influenced us throughout the years and most of all the ages. Even now that we are in our late 40s we still have bands that we consider as influential. This is also a watershed to distinguish what we consider true from the millions of good albums that are only another product on the digital shelf. Also we do not live in the past, we are always on the lookout for new music and new bands, even though we are loyal to the great bands of the past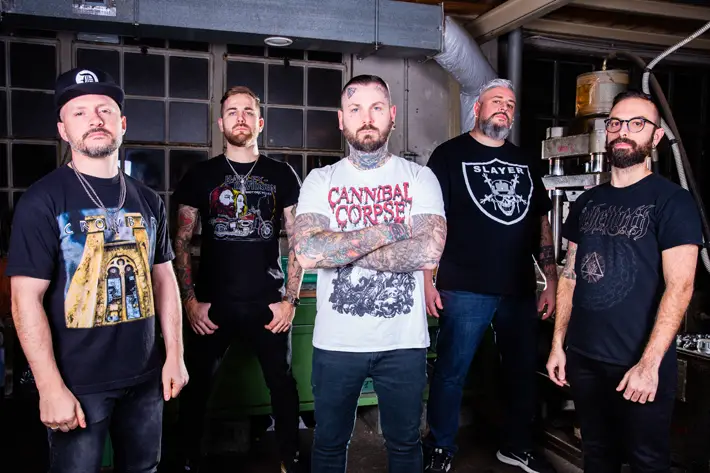 What countries would you like to tour? Are there any standout venues you'd like to play in?
Japan, Australia and USA/Canada. We have EU/UK pretty much covered, we would love to have the occasion to show our potential overseas. We would take pretty much any type of venue.
If you could pick one track for our readers to listen to in order to get a taste of your music, what would you pick, and why?
This would be our first full length title track, 'Always Together'. The song talks about our missing friend Massy and our feelings about him not being with us physically, but at the same time being with us always spiritually. Playing it live is therapeutic.
What ambitions do you have for the band/your career?
We are 100% focused on trying to make the music. We write to honour Massy's memory to the most people possible.
Finally, as you leave the stage, what are your parting words?
Well done. Let's go grab a beer.
For more info visit: totalrecallhc.com