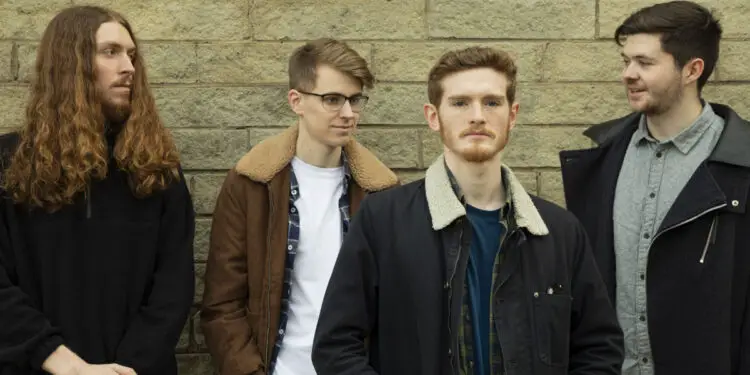 Uplifting melancholy from four corners of the UK – here's frontman Ewan from Just Suppose…
What's the title of your latest release, and what does it mean to you?
It's called 'Icarus', a song about the fear of falling and having to start over again – suppressing hopes and dreams to avoid flying too high and succumbing to such a fate (hence the name Icarus).
What was the hardest part about putting this release together, and why?
The song clicked itself together pretty easily actually, though the unusual time-signature was the cause of a couple of arguments in the recording process for sure. Basically, songs will generally follow a straight 4/4 structure, but here we have rhythms of 7 over 4 which was sometimes a little frustrating, leading to the working title of Too Many Sevens!
What do you enjoy most about producing your own material?
I've always had an interest in creating and producing music electronically since I first discovered the recording studio in school. There's just something really magical about taking the bare bones of the song and elevating the sound that I never get tired of. I've had several people say that the production of our tracks is one of the things that really helps pull the Just Suppose sound together, so I must be doing something right! Nonetheless, it would be interesting to work with another producer in the future, just to see what direction they could pull us in.
What do you want the listener to take away from listening to your music?
I think the most any artist or band can hope for is that your music gives meaning to somebody's day, whether it's helping them through a tough spot or making a good day even better. Just Suppose is more than just a band: it's a feeling – or something like that 🙂
How does a track normally come together? Can you tell us something about the process?
Usually, what happens is, someone has an idea of a chord progression or riff or whatever that they throw into our band messenger group as a voice note, and then we'll take it from there if we think it's got potential. In some cases (like our latest release), someone will have a general idea of a full song and we'll jam it together as a band and find out what works, turn it into a Just Suppose track. I think we're really lucky as a band because it all just works somehow.
What band/artists have influenced you the most since you started this project, and why?
For me, personally, Coldplay is and always has been a big mainstay in my influences for songwriting. In the alternative/indie world, I'd probably say bands like Local Natives, Radiohead, M83 and Foals have had a hand in there too. I listen to a wide range of stuff, so it can come from anywhere really. The same goes for the rest of the band; we all have different musical backgrounds and tastes, so we're a pretty diverse bunch.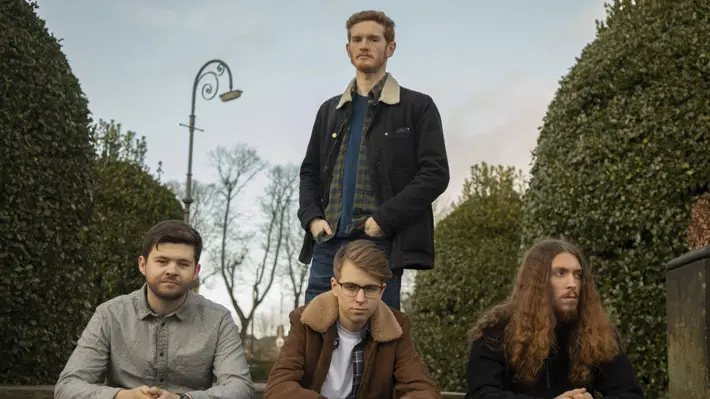 What countries would you like to tour? Are there any standout venues you'd like to play in?
Ooh, tricky one! I've always wanted to visit the Netherlands and Germany myself – can't speak for the others in the band. Venues-wise, I just think it would be really awesome to play somewhere like the Hollywood Bowl or Red Rocks, but sadly I'm not sure they're the kind of venues that generally mesh well with our genre of music. Never say never though, I guess!
If you could pick one track for our readers to listen to in order to get a taste of your music, what would you pick, and why?
Well, I'd have to say 'Icarus', of course, seeing as it's our shiny new release, but I'd also recommend going back and checking out our previous release 'No Cause for Alarm', which is my personal favourite song of ours so far. For me, it's the song where we really managed to solidify our sound as a band and it just has this ethereal feeling to it that I'm so proud to say is ours.
What ambitions do you have for the band/your career?
For all of us in the band, we just want to see how far we can push ourselves until the wheels fall off, I suppose. We really want to get back out there and start playing live again once it's safe to do so, and equally we definitely want to get into writing an album in the not-too-distant future!
Finally, as you leave the stage, what are your parting words?
Make sure to check out 'Icarus' on your favourite streaming platforms and behave yourselves while we're gone 🙂
For more info visit: facebook.com/justsupposeband