Still on My Mind by Dido – Album Review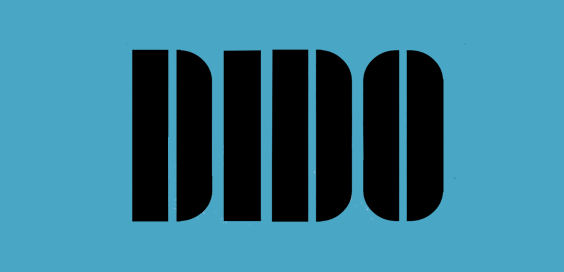 By David Schuster
Pleasant. That's the word I would use to describe Still On My Mind, Dido's first album in six years. If that sounds like I'm damning it with faint praise, regretfully I am. Undoubtedly there's massive talent here, and anyone that can walk away from world-wide fame in their late 20s, to better focus on being happy, has clearly got their priorities right. It's just that, like pupils reading aloud from Romeo and Juliet in English Literature class, there's beauty in the words but no passion. It doesn't ring true.
It would be simplistic to say that it's not possible to be happy and to make great music, but it's unfortunately true that adversity does add emotional texture. When Adele, whose musical trajectory was very similar to Dido's, sang 'Someone Like You' at the Brits, accompanied only by a piano you could hear the pain of a broken relationship in her voice, even before the tears. At the time, James Cordon hit the nail on the head when he said, "There's nothing quite like the feeling when you're listening to a song… that somehow manages to describe exactly how you felt at a particular moment in your life." Perhaps that's why 'Stan', her collaboration with Eminem was such a hit; he added the final missing ingredient, an emotional edge.
"Chills down the spine"
Don't get me wrong; there are some excellent tracks on this album. 'Mad Love' and 'Friends' stand out, having a strong Balearic feel, ideal for late night summer beach parties. 'Mad Love' has a knowing retro jolliness, as if it were being played on your uncle Frank's Bontempi organ, before the 90's sun-drums and cowbell kick in.
It's impossible not to smile when you hear it. Both 'Friends' and 'Take You Home' have a Euro-disco vibe, reminiscent of the Crystal Fighters' excellent Cave Rave album, and will doubtless be massive in the chill-out clubs. Dido's gentle delivery belies the acid words; "So don't come crying to me. Don't come trying again. No matter how I feel, don't call us friends." There's also a fantastic, though perhaps unintended, juxtaposition in 'Give you up' where she sings "I found a way to let you go. It's gonna rip your heart out", with a level of cheeriness that sends chills down the spine.
"Nineties feel"
'Hell After This' again makes use of a home keyboard beat, with a very marketable sounding tango, that would be perfect for a Strictly Come Dancing set piece. Production level across the whole album is top class, though the nineties feel should have been used more sparingly, as it comes across as too keen to refer the listener back to Dido's first two albums, for obvious reasons. This is most noticeable on the first track, 'Hurricanes', and so I assume it's an intentional attempt to forge a psychological link for the listener: Irritating, when you notice it, and it would have worked better if a thread of current instrumentation had been run through, for example by using both acoustic drums and synthetic beats. Coincidentally I received Gold in a Brass Age, David Gray's exquisite latest release, to review in the same week. With its sparse beauty and modern sonance it is the album that Still on My Mind could have been.
So, there it is: A nice album to put on in the background to a quiet dinner party. Good, yet short of my expectations. Dido exchanged musical genius for happiness a long time ago, and I think she hasn't been disappointed with the deal.
7/10