No Thank You by Kyle Falconer – Album Review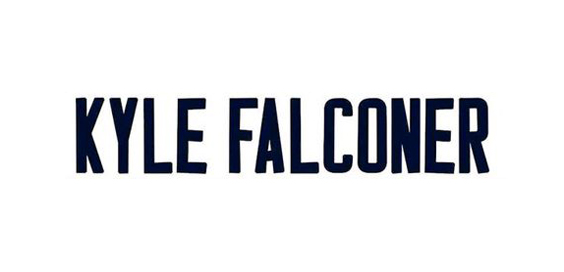 By David Schuster
For any member of a well-known band, releasing your first solo album is a tricky proposition: You clearly want to 'do your own thing', or you wouldn't be going solo. But you need to do it in a way that doesn't alienate the band's fan base, who will inevitably be those most likely to buy your record. Kyle Falconer, frontman for The View, manages this tricky balancing act with aplomb on No Thank You.
Fans of the Scottish indie-rock outfit shouldn't panic, yet. The band haven't split, announcing in 2017 that they were going to take a year-long break to allow for personal projects.
"Wry humour"
Wisely, Falconer opens 'Poor Me,' the first track, with an orchestral production significantly different to the guitar-focused sound of The View. Despite this, the central double meaning of the poor me/pour me (another drink) lyrics has the wry humour associated with the band. This is followed with 'Kelly' a cracking, twisted love song; "Your sex could be Kelly, your name could be Geoffry or Jenny. So we made love to the many, whether fickle or thin".
Some musicians are fated to make as many, or more, headlines for their lifestyle as much as for their music; Pete Doherty, Shane MacGowan and Ozzy all spring to mind. Falconer falls squarely into this category, having been arrested more than once for drug abuse linked incidents. To be honest, whatever it is that's in the brains of some great musicians that require this outlet, it's clearly very much a necessary part of their genius, and understandable, so long as they don't let the fans down. Kyle clearly draws on his personal experience for the irresistibly catchy 'The Therapist'; "So why should I not crumble? An' take a tumble on my own sweet head? 'Cause if I wasn't here, then I'd surely be dead. That's what the therapist said".
"Talent to spare"
There are some top-notch production moments on a disc that contains a variety of musical styles. I particularly liked the semi-chaotic background to 'Family Tree', which reminded me of John Lennon and Yoko Ono's 'Give Peace a Chance' famous hotel room recording. Cleverly, he finishes with two songs which could have been tracks by The View; 'Madonna's Makeup' and 'Last Bus Home'. The latter finishes the album with a fantastic life affirming line: "Always think the early morning sun, is only gonna rise for you. Always gonna rise, if you just let it through".
Here's the rub though: This album's so good that, if I were one of the other members of the band, I'd be wondering if Kyle still has talent to spare for the group. No doubt that will be the subject of some 'animated discussion' between them! In the meantime, whilst we wait to see the outcome of those discussions, enjoy this solo outing for its own exceptional merits.
9/10