Wild Search (1989) – Film Review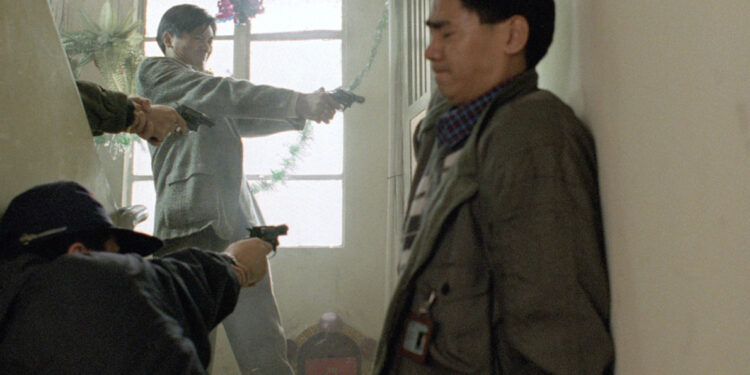 Director: Ringo Lam
Cast: Chow Yun Fat, Cherie Chung, Roy Cheung
Certificate: 18
By @Roger Crow
Remember Witness, the Harrison Ford thriller about a tough Philly cop protecting an Amish kid and his mother from evil forces? It was a cracking 1985 offering which didn't go unnoticed in Hong Kong.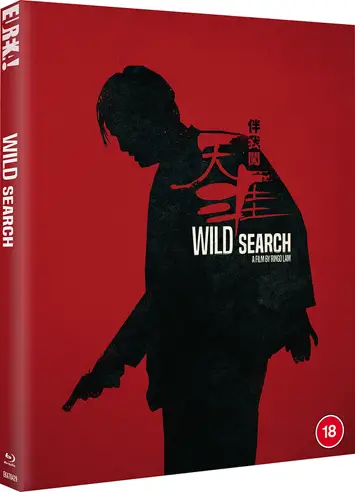 Using elements of that Peter Weir classic, Ringo Lam teamed up with megastar Chow Yun Fat for this hit-and-miss version which starts off well. There's even a gag involving a fruit that is amusing once but laugh out loud funny when used a second time.
"Ruthless gang"
Yun-fat plays Lau, a widowed police officer investigating a gang of gun runners. When a shootout with the criminals leaves a woman dead, and her daughter the only surviving witness, Lau must protect the young girl from the ruthless gang that wants her dead.
The romance between Lau and Cherie Chung's heroine, Cher, is engaging enough, but though it's great to see Hong Kong in the late eighties, the mix of comedy and extreme violence is uneasy.
Chow Yun Fat was on much better form with John Woo's Hard Boiled and the A Better Tomorrow movies. Sadly the script loses a lot in translation, or is just average to begin with. I watched the dubbed version, which is not bad, though youngster Ka-Ka (Chan Cheuk-Yan) gets on the nerves after a few seconds.
Thankfully there is a glorious romantic montage of flashbacks which even for the late 1980s was a tad cheesy. It's also interesting that the movie divides its time between the urban streets of Hong Kong and Cher's small village in the rural New Territories.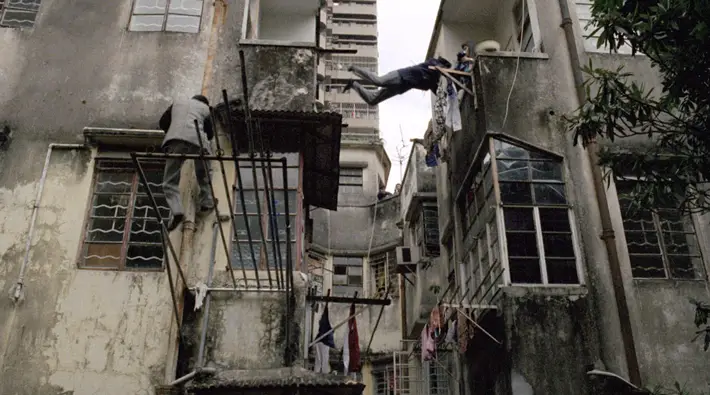 "Energetic"
Andrew Lau's cinematography is pretty good, and looks all the better given its latest Blu-Ray version, especially the urban shots.
Asian film expert Frank Djeng really knows his stuff, so fans can enjoy an energetic commentary from him as he fills in many blanks about the actors and the production. However, he's so passionate, a version that plays his dialogue at half speed would have been a bonus.
Anyway, genre fans definitely get their money's worth with a heady mix of comedy, violence, romance and more.
Special Edition Blu-ray Contains:
1080p presentation on Blu-ray from a High Definition transfer from the original film elements
Original Cantonese audio
Optional English Subtitles
Brand new feature length audio commentary by Asian film expert Frank Djeng (NY Asian Film Festival)
Archival interview with actor Roy Cheung
Wild Search is released on Blu-ray by Eureka, £19.99